Massey History/Company Timeline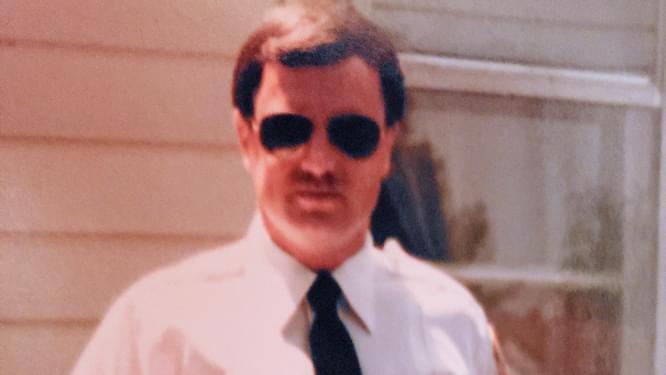 From the humble beginnings arising out of the fire service, former Lieutenant Curtis Massey saw a tremendous lack of pre-incident planning which time and again led to preventable tragedies.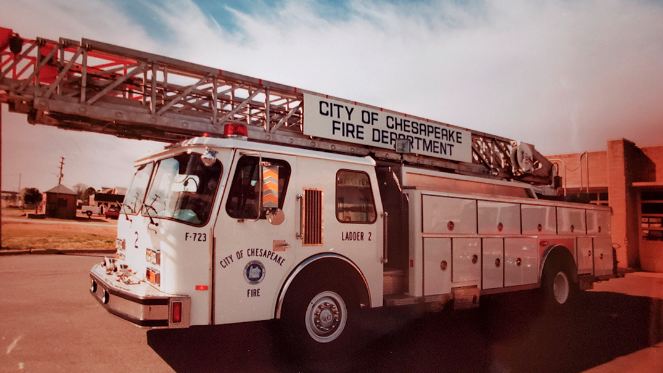 He is proud to have been the officer on the region's busiest ladder company- Ladder 2, at the time the state's 2nd busiest ladder unit. His desire to enhance the scene commander's decision-making capabilities and therefor reduce critical guesswork led to the formation in 1986 of Massey Enterprises, now known as Massey Emergency Management.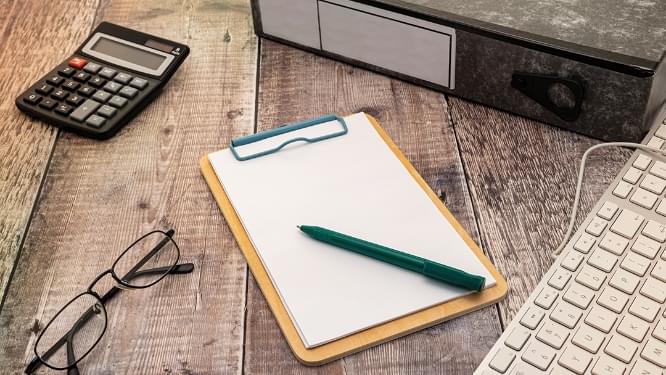 His deep understanding of building systems and fireground tactics and strategy provided the fundamentals to create the most comprehensive pre-plans ever made. It all began with just Curtis and his business partner Paul Brandt - a Battalion Chief on the same department. Plans were drawn on paper with pens, pencils, magic markers, rulers and compasses.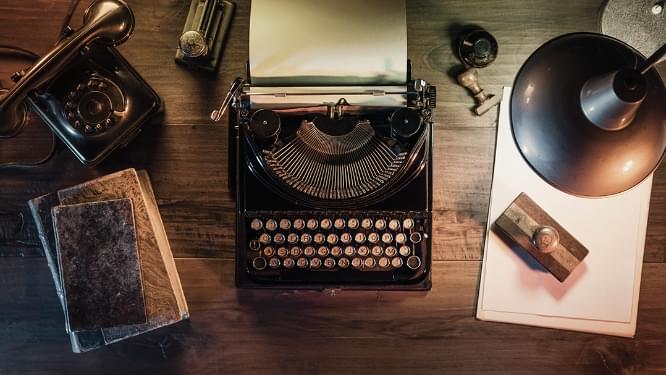 The pre-plan's text was done on a typewriter and vital sections were emphasized with various colors of highlighters.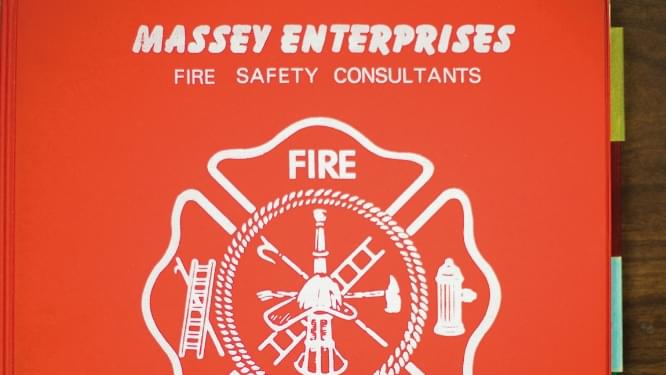 The papers were then punched and placed into red 3-ring binders with a bold FD logo on the cover.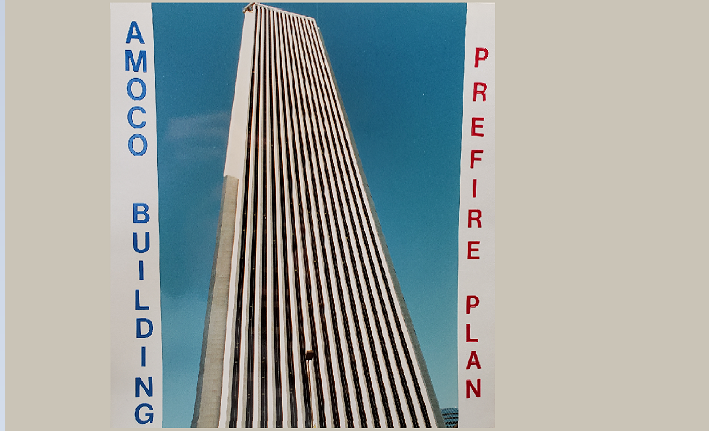 This, in turn, evolved into larger white binders with each building's photograph on the cover (all taken by Curtis) with the building name on the left and "Pre-Fire Plan" on the right as borders.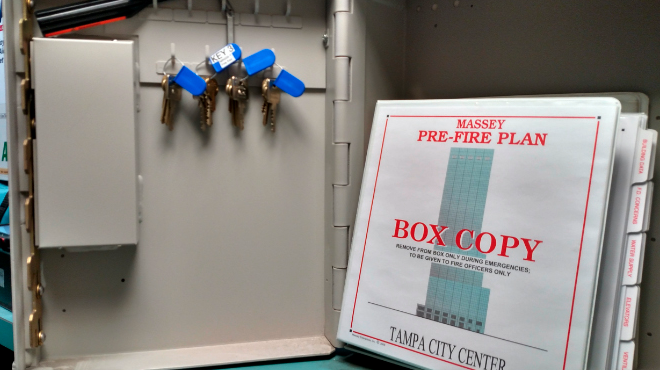 Then extra floor plan booklets were added for fire crews and everything was placed in a high-security steel vault, called a "Knox Box," located in the client's fire command center, typically accompanied with building master keys.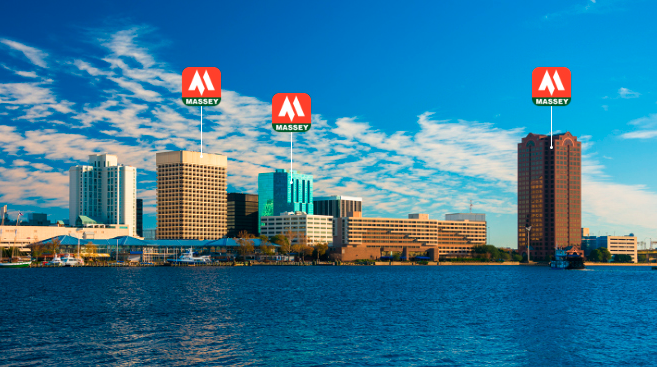 Starting out in his home town area, Curtis and Paul began pre-planning high-rises in downtown Norfolk, VA.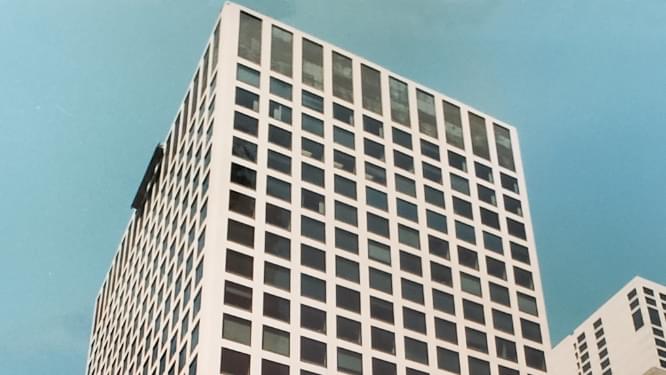 Achieving quick success, Curtis decided to test the waters in the big city, so he got on a plane and went to Chicago. On his first visit, he landed an office building on Michigan Ave.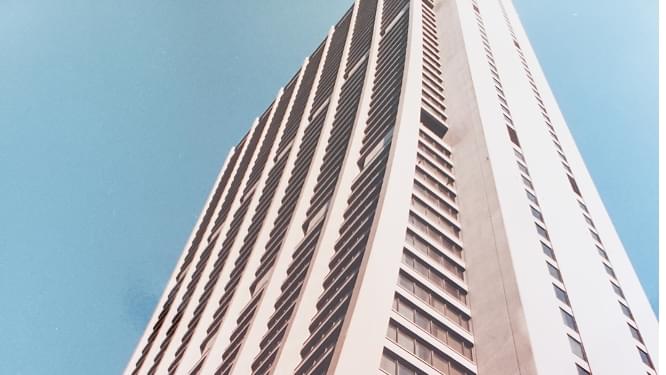 He also landed the massive 64 story/2.4 MSF First National Bank Building in Chicago's Loop.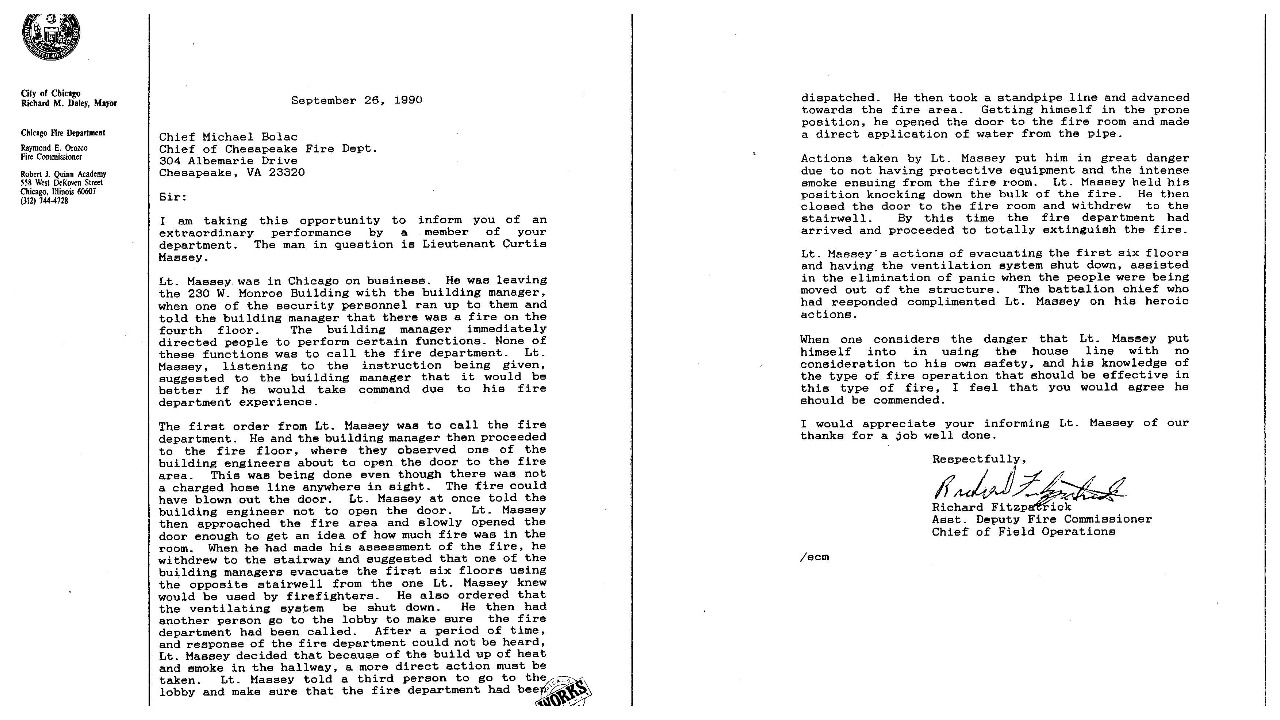 On his 3rd trip to Chicago, Curtis happens to be in a Loop high rise when a fire breaks out. Curtis jumps into action and takes charge of the incident. By the time the CFD arrives on scene, he has the fire knocked down and all affected tenants safely evacuated. The CFD issues Curtis an official commendation letter for his actions.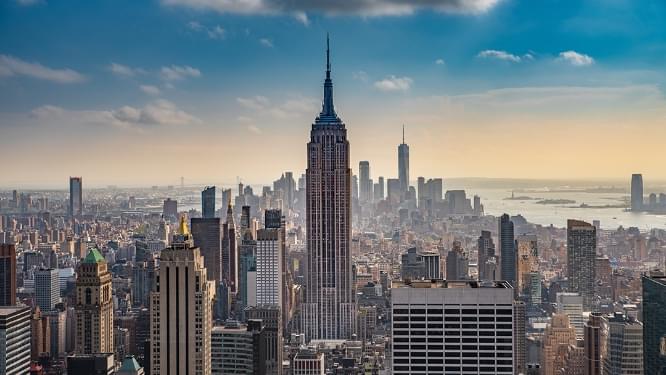 Almost overnight, the business became the world's leading life safety consulting firm. Massey Plans rapidly became the industry standard, finding their way into the fire command centers of many of the most iconic landmarks, tallest buildings and largest complexes in North America.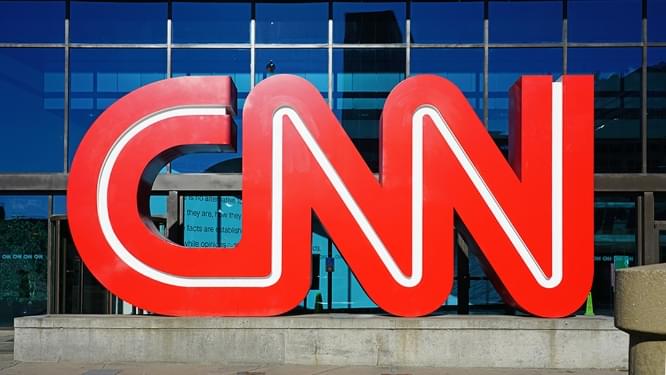 With many of the highest profile Fortune 500 companies entrusting Massey to protect their headquarters and other assets, that underscored the validity of the firm's services.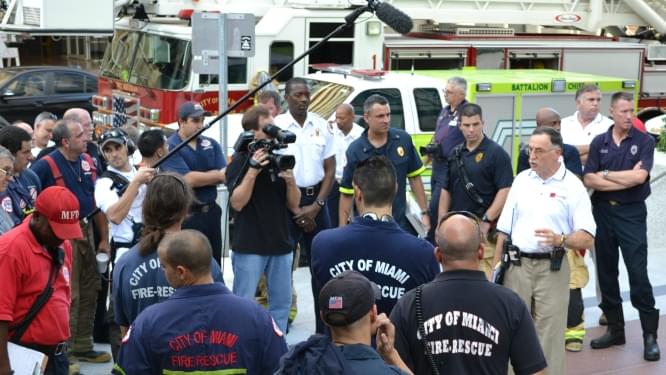 Curtis's obsession with life safety and more specifically firefighter safety, having lost 13 friends in the line of duty, drove him to become one of the fire service's top instructors, specializing in high-rise operations. He has personally trained most of the biggest cities on the topic for free and has also selflessly given his time assisting them in rewriting their high-rise standard operating procedures, which speaks volumes for his credibility in the fire service.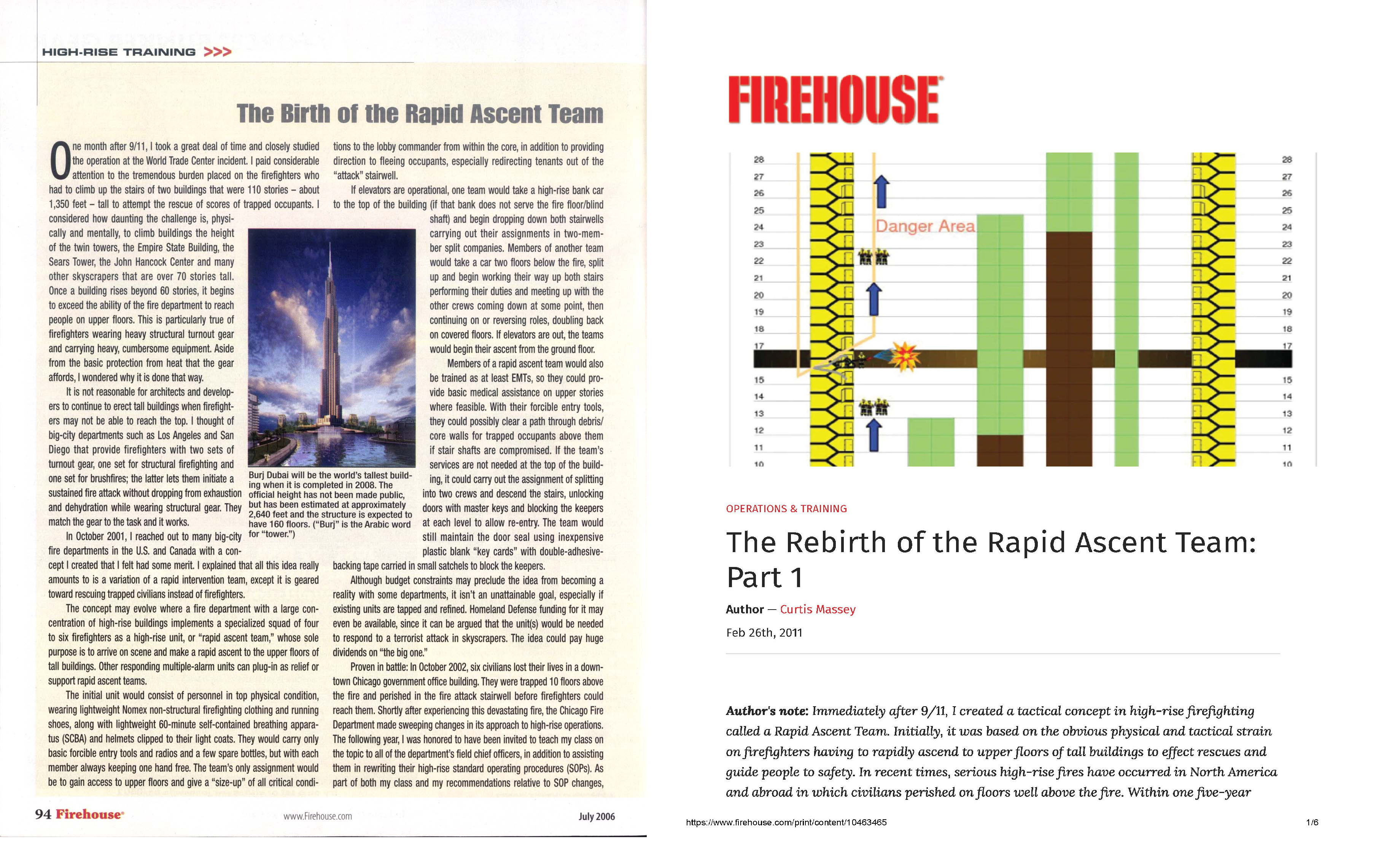 He also created the revolutionary concept of "Rapid Ascent Teams" just after 9/11, which has now been adopted by most big cities.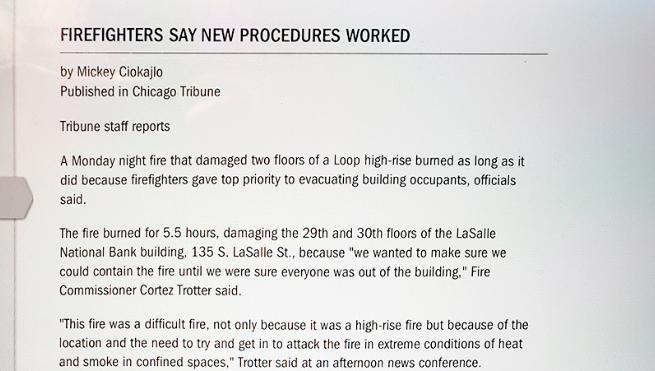 The Rapid Ascent Team concept was credited with achieving over 100 rescues at the LaSalle Bank Building Fire in Chicago in 1995.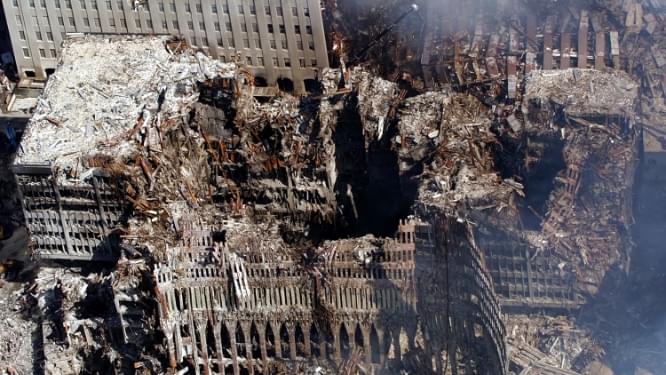 He also responded to assist with the World Trade Center collapse on 9/11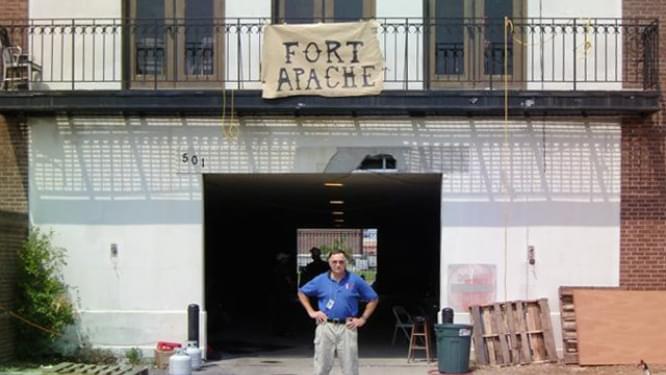 He also helped in New Orleans during the aftermath of Hurricane Katrina, two of the most important and impactful events in US history. He is clearly not motivated by the pursuit of money.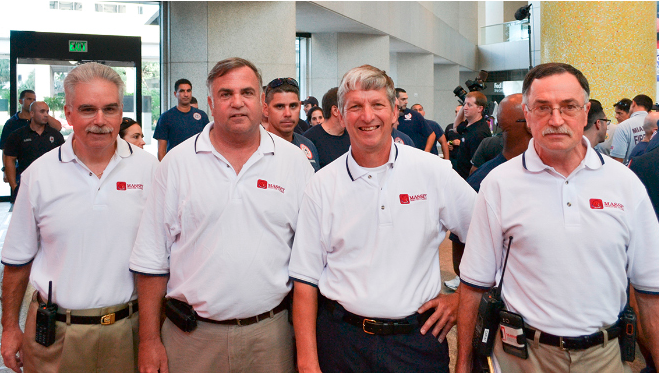 Hiring current and former fire officers and SWAT team commanders from big cities throughout the U.S., Massey possesses over 400 years of first responder "boots on the ground" experience at a very high level that is unparalleled in the life safety industry.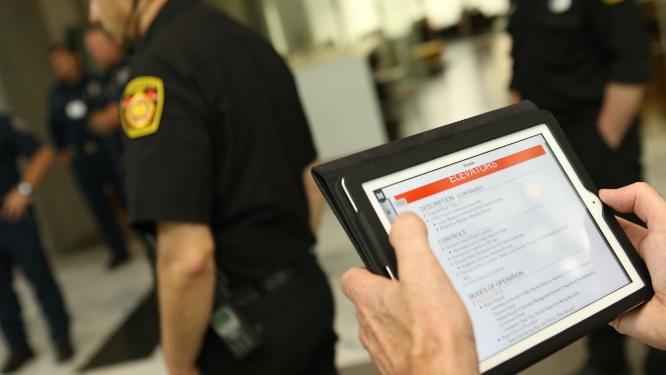 In 2012, Curtis then conceived of an advanced mobile application that would assist building staff personnel in managing incidents of all types via expert-written articles as emergency guides complimented by critical electronic schematics.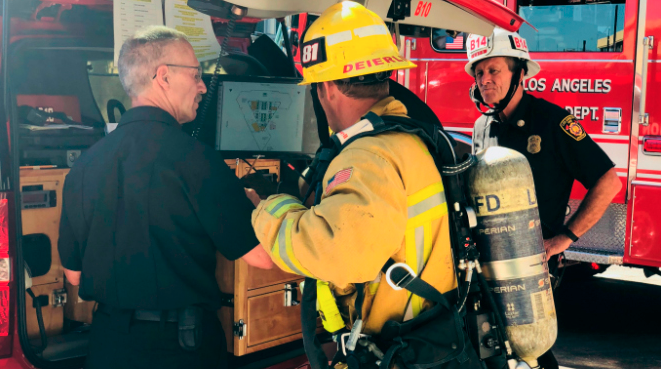 Initially intended for civilians, it quickly became a huge hit with fire and police departments (special operations units) and has now been adopted by most major city agencies in the US, coast to coast.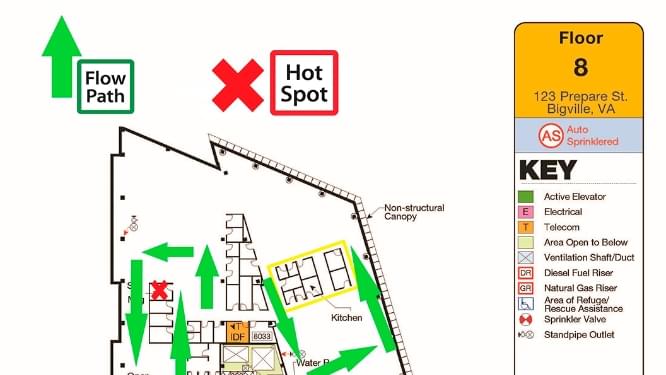 Their cutting-edge scene management PDF annotation capability has taken it to an entirely new level. The existence of the Massey App has now been placed into the emergency dispatch centers of many cities to date as a "dispatch prompt" for responding units. Now that's credibility!
Massey Plans and Massey Apps have been used on countless emergencies of all kinds and prevented the loss of many lives. Property losses alone that were vastly reduced are truly incalculable.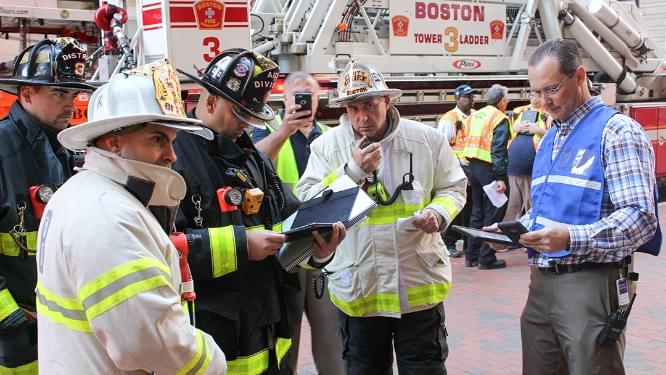 With the release of Massey's 3.0 App built with the needs of first responders in mind, the firm will have succeeded virtually overnight in altering how emergencies are handled and life and death decisions are made in communities everywhere.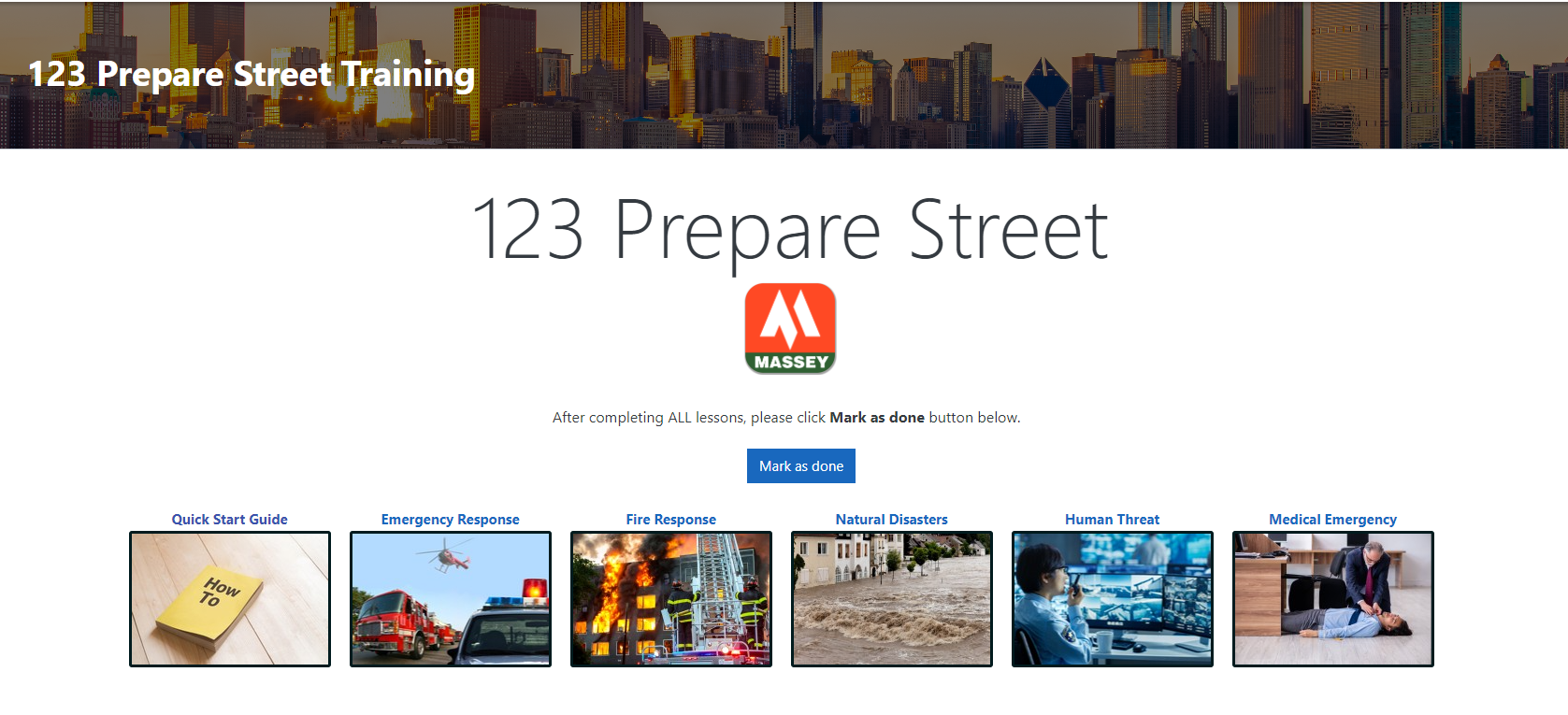 In 2020, Massey released its new online Tenant Training Portal to support its clients with their essential preparedness needs, especially important during the Covid-19 era when in-person training capabilities are limited. The platform allows all the information sharing a building manager needs to provide to occupants for emergencies with 6 distinct courses and a quiz for each topic. Massey has also built virtual fire drills for office buildings.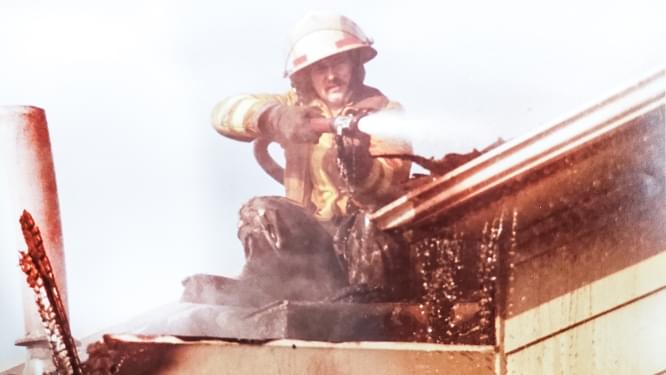 Quite an achievement for a small town firefighter with a dream - "a vision to make this world a better and a safer place."
Meet our team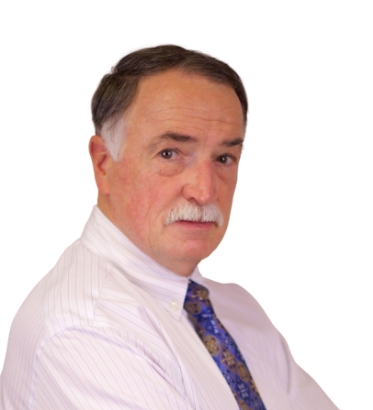 Curtis Massey
President/CEO
Curtis Massey, a former fire officer, is a world-renowned fire service instructor and trains many of the largest city fire departments in advanced high-rise operations. He is a frequent lecturer at fire conferences and real estate BOMA meetings. He is also recognized within media circles as an authority in fire safety and has been interviewed on TV and in newsprint many times. He was a first responder to the World Trade Center collapse on 9/11 and to New Orleans during the aftermath of Hurricane Katrina.  As the organization's leader, he works closely to support leading clients from many of the largest REITs and corporations in the U.S. Working with Massey's first responder leadership he also coordinates high-rise drills involving fire and police (SWAT) teams to bring the latest advances in technology to the forefront of emergency response, often involving unified command posts.  Outside of the work environment, he is an avid motorcyclist and hiker/mountain climber who enjoys trips to the Smoky Mountains region of NC and TN at any time of the year.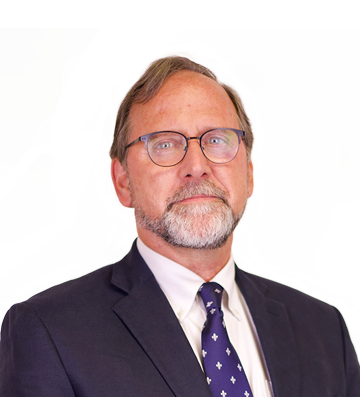 Phil Winch
Vice President
Phil joined Massey in 2012 as the Marketing Manager focused on growing client integration with the firm's advanced mobile app technology. He became the Vice President of Sales in April 2016. In March 2017 he was appointed Vice President, with responsibility for organizational oversight and leadership. Prior to joining Massey Phil was the Manager of Corporate Development at Kids Help Phone in Canada from 2006-2011. For the previous 15 years he was the Manager, Marketing and Development at Tourism Sarnia Lambton.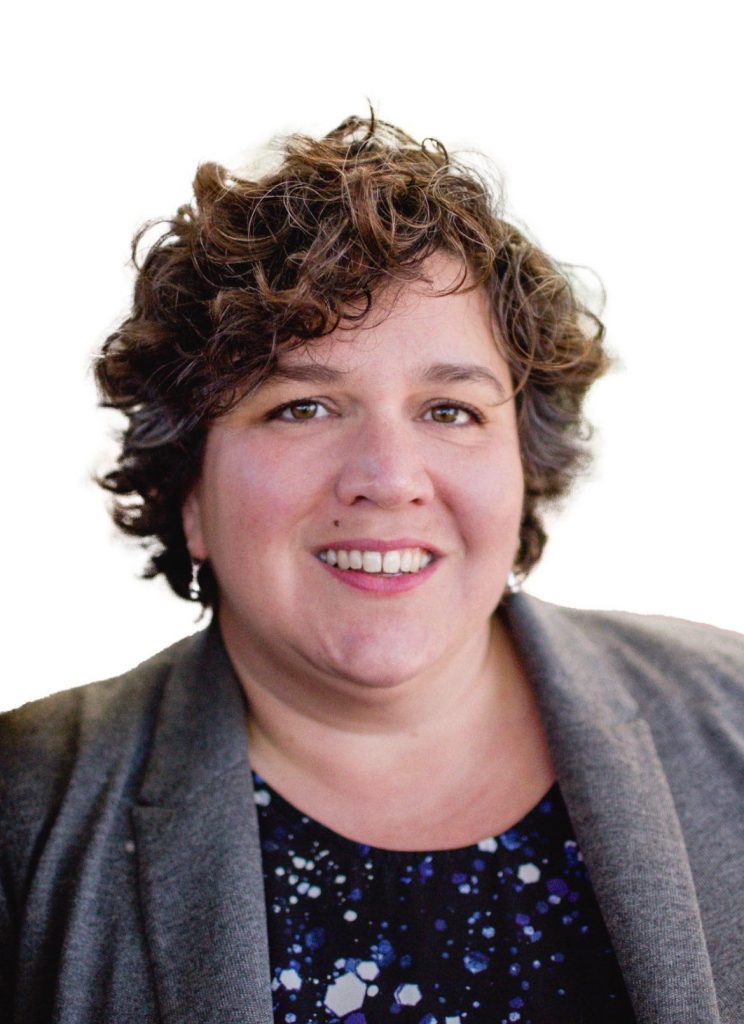 Miranda Ruddick
Operations Manager
Miranda Ruddick is the Operations Manager for Massey Emergency Management.  With twenty years management experience in a variety of fields ranging from sales, program management, human research subjects' protections and real estate, she brings a unique set of skills to Massey.  Throughout her career, no matter the field, her concentration on the operational aspects of her position strengthened her skills in personnel retention and training, policy development, and quality assurance and improvement.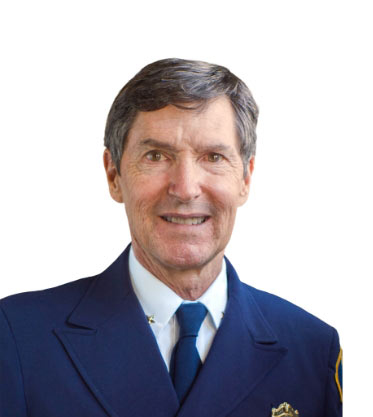 Chuck Hampton
Production Director
Chuck Hampton serves as the Production Director at Massey, a position he accepted after serving 38 years as a Battalion Chief for Dallas-Fire Rescue. As Production Director, he draws on years of experience as a First Responder and his years of experience pre-planning large buildings both for Dallas Fire-Rescue and for Massey Emergency Management. Chuck leads of team of skilled project managers and together they work with clients to build the best Massey System possible for their property.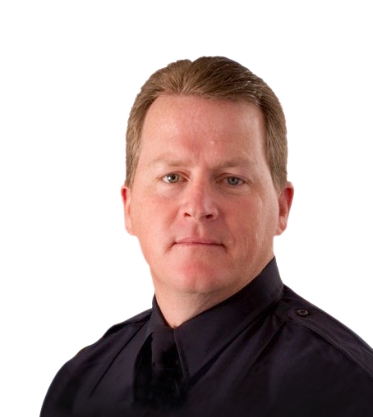 Shawn Arledge
Project Manager
Shawn joined Massey after working for the Chesapeake Police Department for 29 years and retiring as a Sergeant. Shawn works as a project manager and works fulltime on updating old Massey Plans and creating new plans.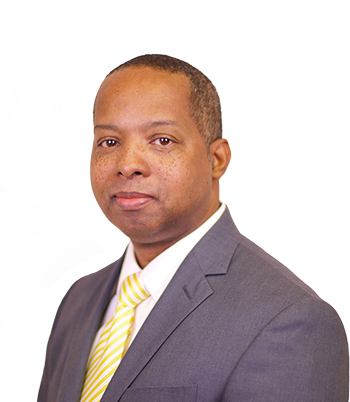 James Johnson
Project Manager
James attended Virginia Commonwealth University studying their art foundation program, and then attended Old Dominion University with a focus in drawing and painting. After several years working at FedEx, James joined Massey as a Project Manager. James can be found assisting clients with updates, creating new marketing material, or creating brand new Massey Plans.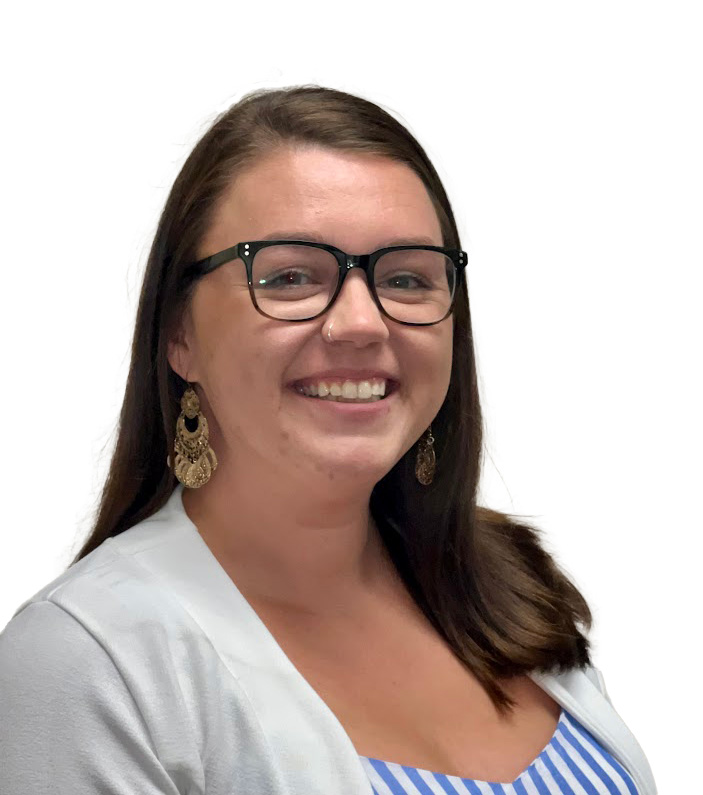 Emma Atwood
Client Care Specialist
Emma Atwood is the Client Care Specialist & App Coordinator for Massey Emergency Management. Having moved several times as a naval spouse, she has held several positions within the Client Care and Service Industries. At Massey, Emma uses her excellent interpersonal skills to build and nurture client relations and ensures that all users of the Massey App are armed with the most up-to-date information.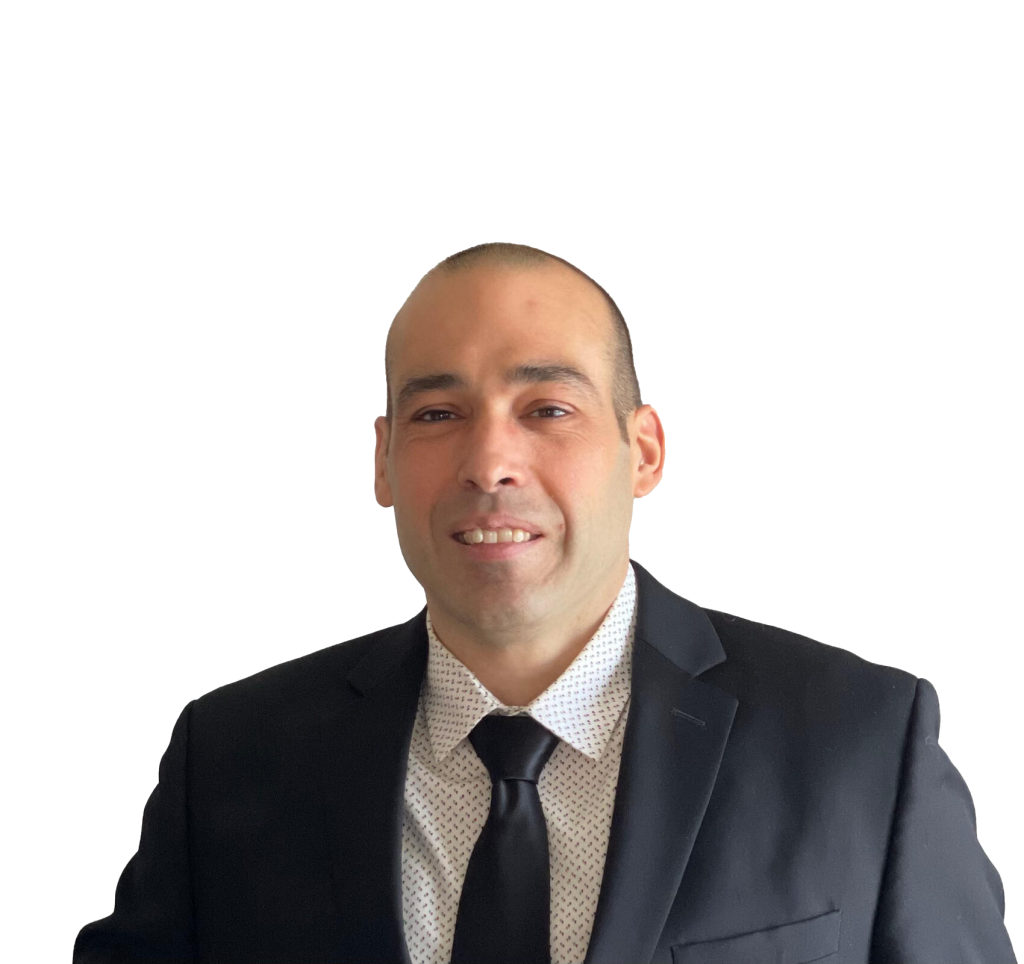 Guido Calcagno
Midwest Accounts Representative
Guido Calcagno holds a bachelor's degree in Fire Service Administration, a master's degree in Public Safety Administration, and is currently pursuing a PhD in Fire and Emergency Management. He has worked as a firefighter/paramedic with the Chicago Fire Department for 16 years and has been involved in Special Operations and High-rise operations program and development training.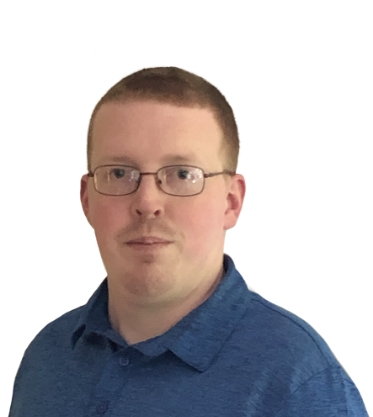 Jacob McCoy
IT Director
Jacob McCoy is the IT Director for Massey Emergency Management. He has been in the information technology field for fifteen years. He has worked with many technology forward companies both big and small including Verizon Wireless and Boehinger Ingelheim Pharmaceuticals. His ever-growing expertise in the field makes him an essential part of the Massey team and to the growing line of products Massey offers to its clients.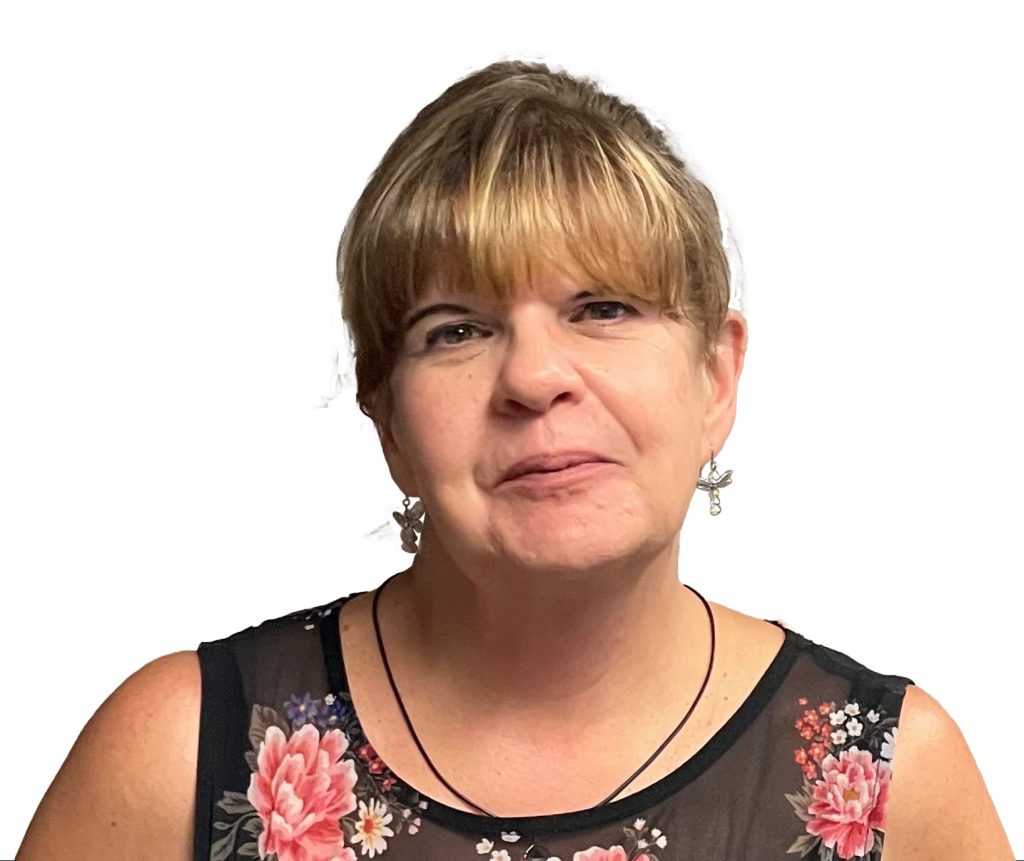 Christina Herchenroder
Accounts Receivable Specialist
Coming to Massey with over 20 years experience as a security manager and trainer, Christina also has a strong background in financial management.  Working with Massey as our accounts receivable specialist, she also helps to manage the office and ensures that the organization's client fulfillment needs are met post project completions.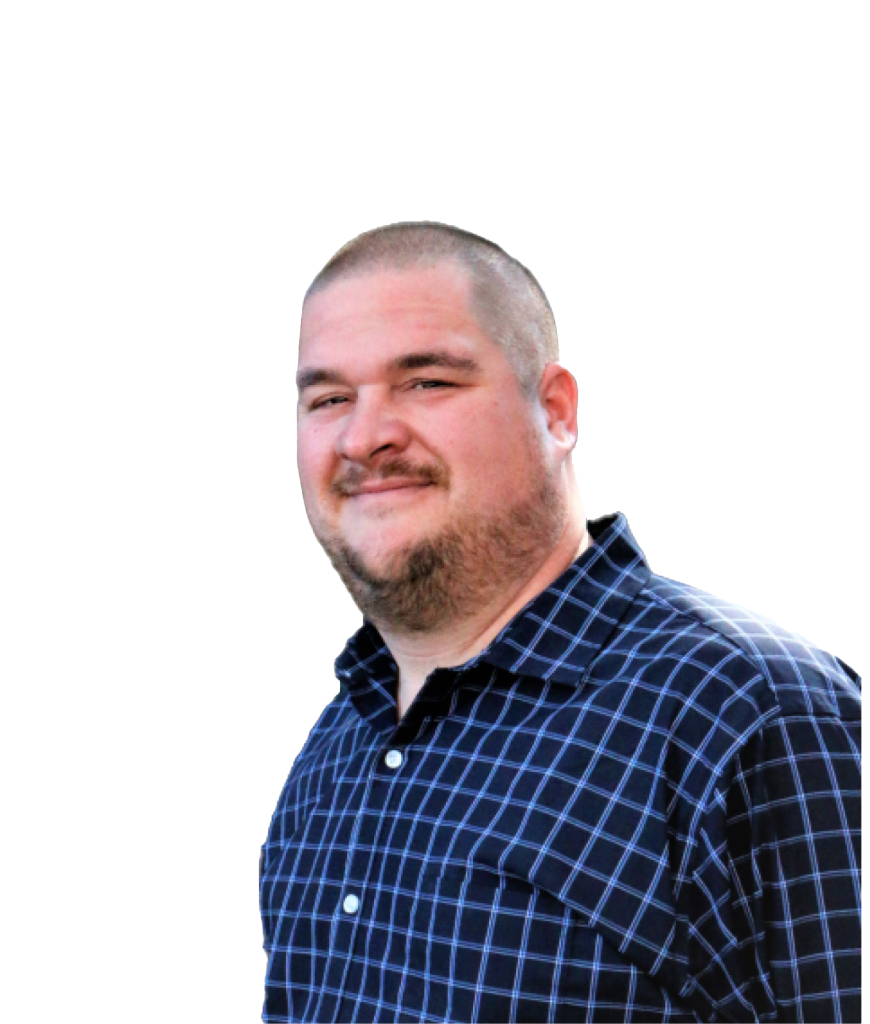 Bryan Cornell
Subscription Services Manager
Bryan Cornell is a life long resident of Norfolk, Virginia; he comes to Massey Emergency Management from the Boy Scouts of America where he served as a District Executive. Bryan is an Eagle Scout whose career experience includes Member Relations Director of Broad Bay Country Club, Regional Manager of Swimco / Swimkare as well as Aquatics Director for the Norfolk Public School System. In his free time, Bryan enjoys outdoor activities with his wife Valerie and their dog Sal. Bryan also loves to write and conduct music as well as volunteer with the Boy Scouts. Bryan looks forward to working closely with the clients of Massey Emergency Management to insure they have the best experience possible.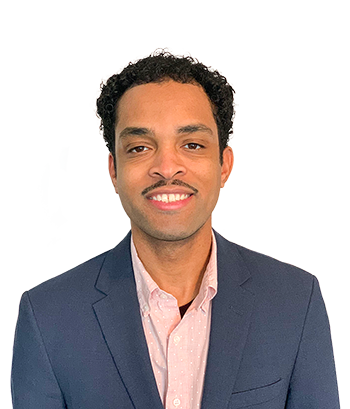 Eric Guy
Project Manager
Eric is a project manager at Massey Emergency Management. A cum laude graduate from Old Dominion University (15'), Eric has a background in journalism and digital design. Whether drafting copy or creating graphics for a high-rise building's Massey Plan, he is eager to use his skills to help bring ideas to fruition.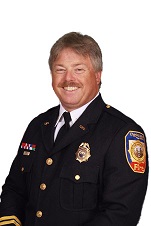 Scott Hill
Project Manager
Scott is currently serving as a Captain with the Chesapeake (VA) Fire Department.  He has a total of thirty-one years of fire service experience including fourteen years as a Ladder Company Officer and ten years as the department's Technical Rescue Team Manager assigned to Squad and Engine Company 15 as cross staffed units.  Scott also served on Virginia Task Force 2 Urban Search and Rescue team for sixteen years as a Rescue Specialist.  He deployed on several disasters including standby at the 1996 Summer Olympics in Atlanta Georgia, Ft. Walton Beach Florida after Hurricane Opal, and Orange Beach Alabama after Hurricane Ivan.  Scott also deployed to the Pentagon on 9/11 and operated with VATF 2 for seven days conducting search, recovery, and shoring operations within the Pentagon. Scott is currently a Project Manager with Massey Emergency Management.  He has been employed on and off in varying capacities with Massey Emergency Management since 1992.  Some of his most notable projects include 1515 Broadway NYC, 30th Street Station in Philadelphia, and The Empire State Building.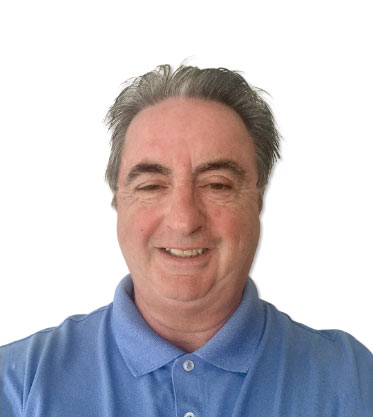 Gerard Fontana
Regional Director
New Regional Director Gerard Fontana joins the Massey team after working 36 years with the Boston Fire Department where he attained every rank until his appointment as Deputy Chief of Operations. As Chief in charge of the Office of Field Services, he facilitated many planning documents for all events and exercises held by the Boston Fire Department. He also coordinated the Special Operations Division and established the Victim's Assistance Unit, taking care of the immediate needs of victims displaced by fires.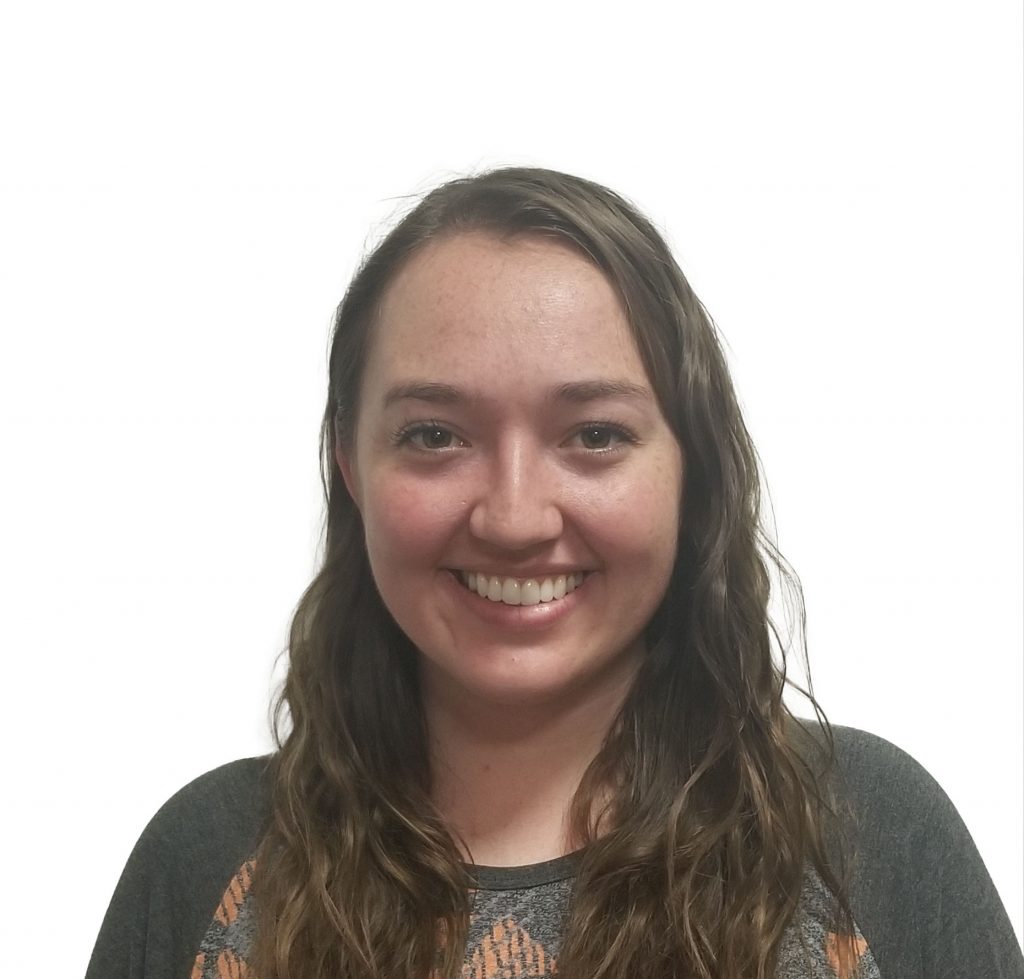 Amber Uphold
App Launch Specialist
Amber is an App Contractor with Massey Emergency Management. She works remotely to help create and launch plans and ensure all information is relevant and up to date. Outside of Massey, she is an Alumna of West Virginia University and a Virginia based actress.
Meet Our Subject Matter Experts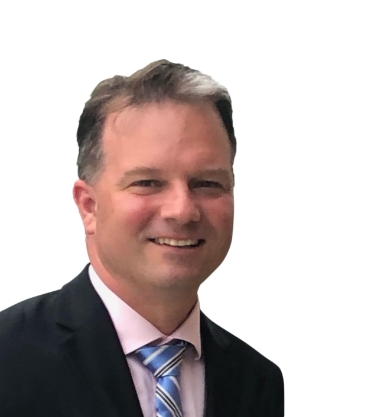 Joseph Andrews
Senior Fire Officer, Philadelphia
Joseph Andrews is a second generation member of the fire service with over 26 years in the Philadelphia Fire Department, currently holding the rank of Battalion Chief. Joseph is assigned to Battalion 1, which services the South Philadelphia & the Center City high rise district. Battalion 1 also serves as the Branch Director for the regional HazMat Task Force. In conjunction with the Philadelphia Fire Department, Joseph serves as a Fire Officer for Massey Emergency Management assisting in the development of emergency plans for properties along the northeast corridor.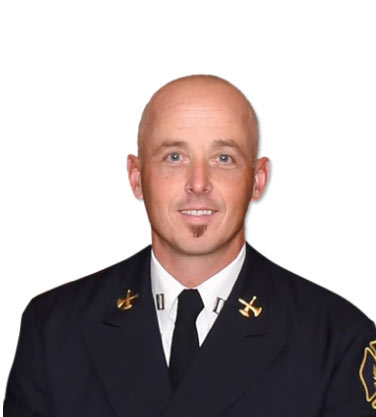 Brian Teears
Battalion Chief, Phila Fire Department
Brian Teears was born and raised in the great city of Philadelphia and he began his career in the emergency services at the age of 18 as a volunteer EMT. After working as an EMT, Brian joined the Pennsylvania Air National Guard and served in the medical services for 6 years. During his time in the Air National Guard, he became a PA state certified Paramedic. In 2001, Brian began his career with the Philadelphia Fire Department working in all areas of the city. Currently, Brian is a Battalion Chief in the Center City district. He has served as an adjunct instructor at the Philadelphia Fire Academy as well as on multiple committees to move the Fire Service forward. He also holds multiple certifications: Firefighter Safety and Survival Instructor- Philadelphia Fire Academy- IAFF Program PA State, Pro-Broad and IFSAC Certified: Hazardous Materials- Awareness Level, Hazardous Materials- Operations Level, Hazardous Materials- Technician Level, Firefighter I, Firefighter II, Incident Safety Officer, Fire Instructor I, Fire Officer I, Fire Officer II, PA State Paramedic and NIMS- ICS- 100, 200, 300, 400, 700, 800 Driver Pump operator Tiller qualified. Brian holds a masters degree in Emergency Management from Millersville University and received his bachelors degree from Neumann University. Brian is currently an App trainer for Massey Emergency Management where he demonstrates and explains the many features and uses of the Massey App to property managers, building engineers and security staff. Brian explains in detail how the fully customized App is the most powerful emergency tool at their disposal and how it will keep staff, tenants and first responders safe.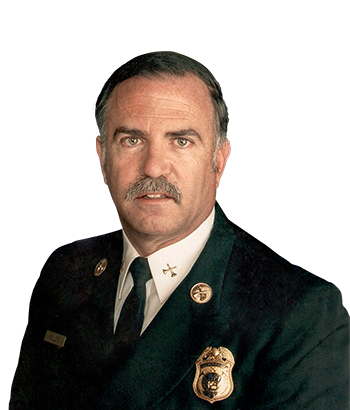 John Miller
Battalion Chief, LA Fire Department
John Miller joined the Los Angeles City Fire Department in 1978 and recently retired after 35 years of service. During his career with the LAFD, he held the positions of Firefighter, Apparatus Operator, Captain I (Engine), Captain II (Truck) and Battalion Chief. He also held several administrative assignments including the Commander of the Recruit Training Section and Commander of the Arson/Counter-Terrorism Section. 
John's experience includes as the chairperson of the Department's high-rise committee, and as an adjunct instructor for the LAFD.  He has authored and/or co-authored several LAFD operational manuals, training bulletins and provided training in various disciplines including high rise firefighting, brush firefighting, and the incident command system.  Recognized a
s a high rise subject matter expert, John actively represented the LAFD on the National Fire Protection Association's "High-Rise Building Safety Advisory Committee," FIRESCOPE's "High Rise Specialist Group", and as a technical specialist with the Fire Protection Research Foundation. 
For over 8-years, John was also a Director and President of the Los Angeles Chief Officers Association.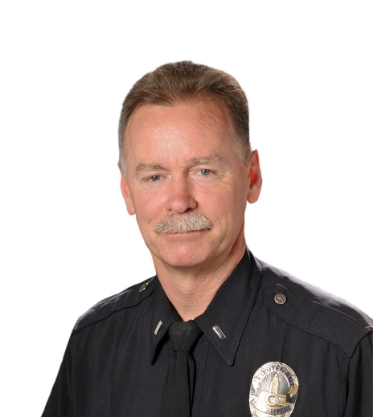 Dan Bunch
SWAT, LA Police Department
Dan Bunch has three decades of service with the LAPD including as officer in charge of LAPD's elite SWAT team directing tactics and negotiations on hundreds of incidents along with dynamic and high-risk warrants; a police diver for the LAPD dive unit; a K-9 handler; and also in the undercover narcotics and patrol divisions. Dan assisted with the development of MACTAC (Multiple Assault Counter-Terrorism Action Capabilities), used by the LAPD in response to a Mumbai-style terror incident and now being adopted by police departments across the United States.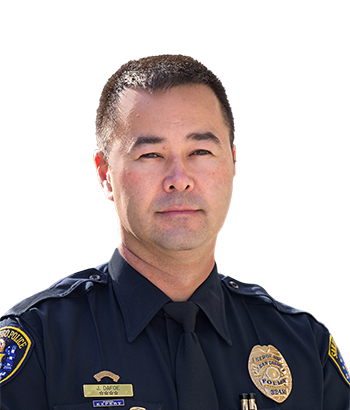 Josh DaFoe
Sgt, San Diego PD - Mass Threat Unit
Sgt Josh DaFoe has been with the San Diego Police Department for twenty-six years and spent fifteen years assigned to the SWAT Team. Sgt. DaFoe currently runs the Mass Threat Unit. He is in charge of managing, supervising, directing and leading all active shooter and mass casualty related training and programs. Sgt. DaFoe develops training and facilitates drills, training exercises and contingency plans for both law enforcement and the private sector. Sgt DaFoe is also one of the lead instructors at the regional academy specializing in tactics and officer safety.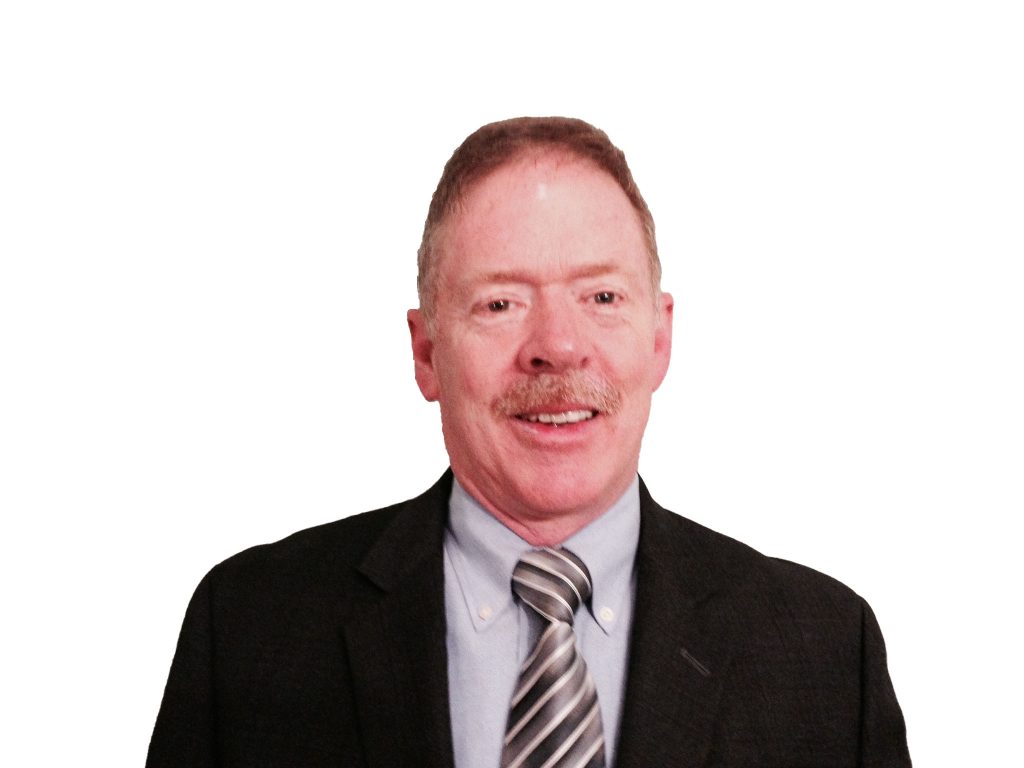 Mike O'Keeffe
Deputy Chief, FDNY
Mike is a 27-year veteran of the FDNY, retiring as a Deputy Chief in Division 1, which oversees FDNY operations and administration in lower Manhattan. Division 1 is a diverse area that includes high-rise office buildings, subways, bridges, tunnels, and some of the oldest buildings in New York City. Previously, Mr. O'Keeffe worked as the Captain of Engine 8, located in the center of the midtown Manhattan business district. He was involved in planning and operations for NYFD's role in the 2004 Republican National Convention, held in Manhattan. He has worked on revisions to the NYFD hurricane response policy, was part of a group that wrote a procedural manual for NYFD operations in under-river rail incidents, and has been involved in writing articles for With New York Firefighters (WNYF)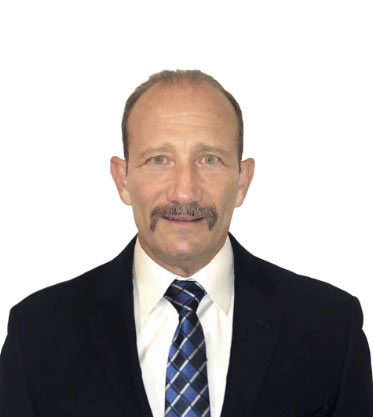 Tom Calabro
SWAT veteran, Houston PD
Tom Calabro is a 37-year veteran for the Houston Police Department and has been assigned to the SWAT team for the last 20 years. Tom is responsible for responding to special threat situations and managing large scale tactical operations. Tom has multiple areas of expertise, most notably: Critical Infrastructure Protection, Civil Unrest, Active Shooter Response, WMD LE Operations, Hostage Rescue, and Undercover Criminal Investigations. Tom has also served through several significant events such as the civil unrest riots in 2020, multiple active shooter incidents, and assisted in multiple hurricanes and tropical storms, such as Tropical Storm Allison, and Hurricane Rita, Ike, and Harvey.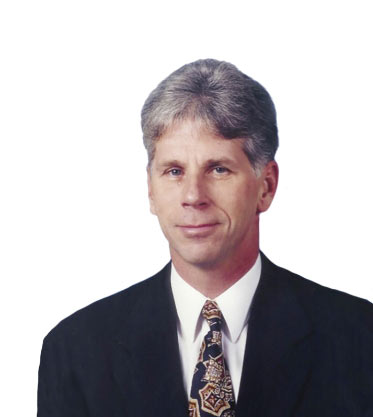 Robert Drennen
Battalion Chief, Phila Fire Department
Robert Drennen retired from the Philadelphia Fire Department as a Battalion Officer after 24-years of service. He has also worked with volunteer fire departments. Since then, training others has been his focus. He was the Director of the Public Safety Institute at Saint Joseph's University, as well as the Director of the Graduate Programs in Homeland Security and Environmental Protection/Safety. He is currently a tenured faculty member in the Fire Science Program at Montgomery County Community College where he has been an instructor for more than 30 years.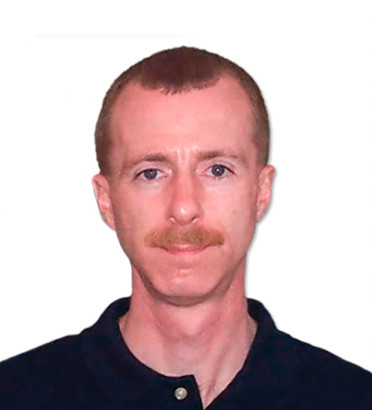 John McKenna
Detective, ESU Team NYPD
John McKenna retired as a detective and member of NYPD's elite ESU team in Manhattan. Over his career, McKenna responded to incidents such as the 1993 WTC bombing, 9/11, Miracle on Hudson plane crash and the 2018 Statue of Liberty protestor.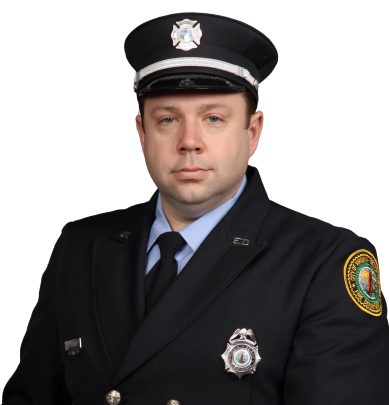 Josh Baedke
Captain, VA Beach Fire Department
Josh is a Captain with the Virginia Beach Fire Department and has been with Massey since 2017. He holds a Masters in Public Administration from Old Dominion and a bachelors in Fire Administration from Hampton University. He is also a member of several local and National emergency response teams. In his down time, Josh enjoys spending time with his three daughters, traveling, and working on his culinary skills.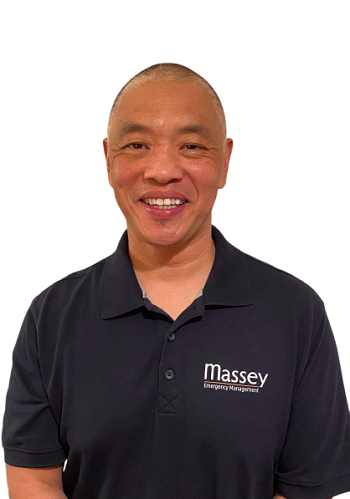 Roger Ng
Lt., San Fran. Fire Department
Roger is a Lieutenant with the San Francisco Fire Department and has 18 years in the fire service. He is a HazMat Specialist and was a Fire Inspector before being promoted to his current position. Roger also holds a business administration degree with a focus in accounting and management information systems from California State University, East Bay. In addition, Roger has an extensive background in managing enterprise logistics and financial services projects for numerous corporations.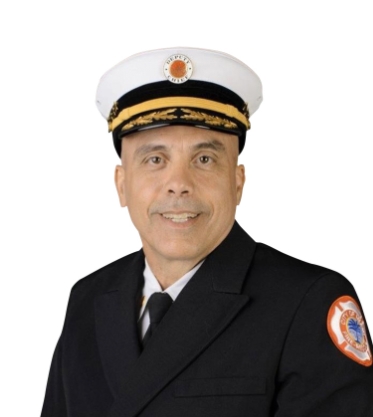 Freddie Fernandez
Deputy Chief, Miami Fire Department
Chief Freddie has proudly served with the City of Miami Department of Fire Rescue since March of 1983 as a Firefighter/Paramedic, Engine Company Driver-Engineer, Rescue Squad Paramedic and Company Officer of both Engine and Ladder Companies. Freddie was a recruit instructor in 1990 conducting minimum standards training for 55 new hires. He began his teaching career in 1985 conducting EMS training at all levels from First Responder through Paramedic. He worked at Miami Dade College and the Miami Dade School of Criminal Justice from 1986 through 2001. In 1999 Freddie was promoted to Chief Fire Officer and oversaw 14 fire stations with shift strength of 149 members averaging 250 emergency calls per day. On September 19th, 2009 Freddie was promoted to Deputy Fire Chief (Operations) for Miami Fire Rescue overseeing the Emergency Response Division, the Training Division and the Fire Marshal's office. Chief Freddie's extensive teaching background in Public Safety includes training firefighters, police officers and corrections officers. Freddie has also trained driver-engineers, developed strategy & tactics courses as well as Officer Development programs. He has A.S. degrees from Miami Dade College in EMS and Fire Science. Since 1999 Chief Freddie has specialized in test preparation courses for entry and promotional level candidates in the Fire Service. During this time he has facilitated, prepared, assessed or participated in hundreds of examination processes. Additionally, he has conducted seminars and private training sessions for hundreds of candidates with spectacular results. Over 85 of Chief Freddie's candidates have achieved a number one score on their promotional process and hundreds have scored in the top 5.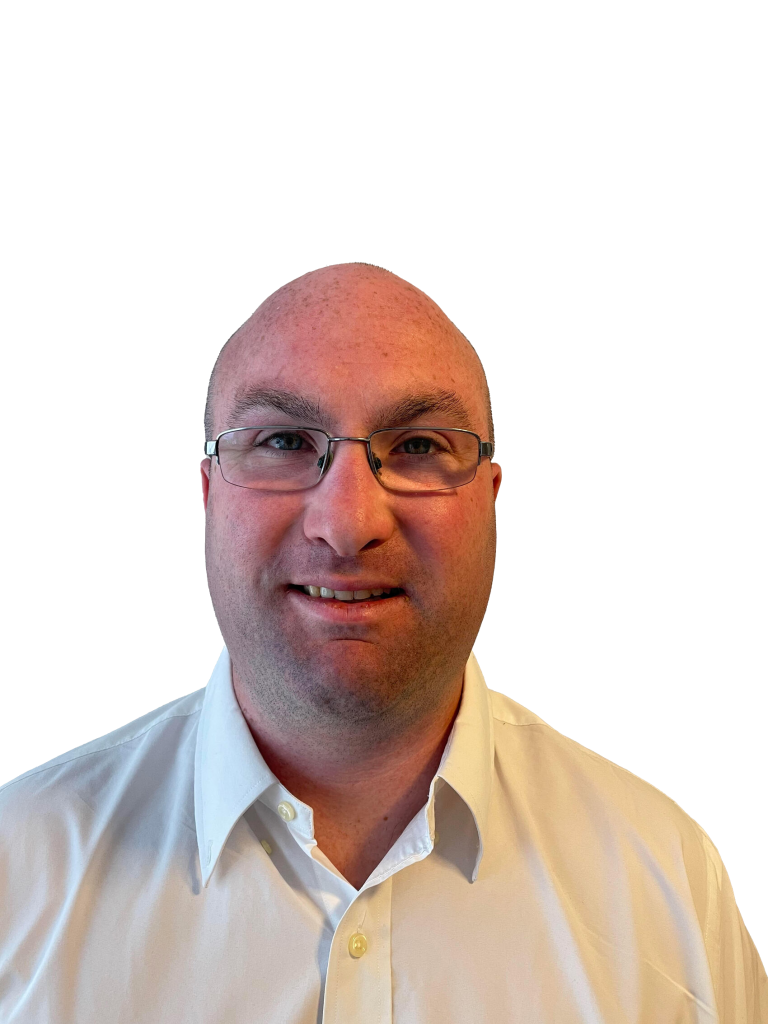 Timothy DiNardo
Lieutenant, Phila Fire Department
Timothy DiNardo is a Lieutenant with the Philadelphia Fire Department and a fourteen year member of the fire service. His first six years were spent with the Upper Darby Fire Department. Timothy is currently assigned as an instructor at the Philadelphia Fire Academy, and is a Pro Board certified Fire Officer IV, Fire Instructor III, and Hazardous Materials Technician. Timothy holds a master's degree in emergency management from Millersville University.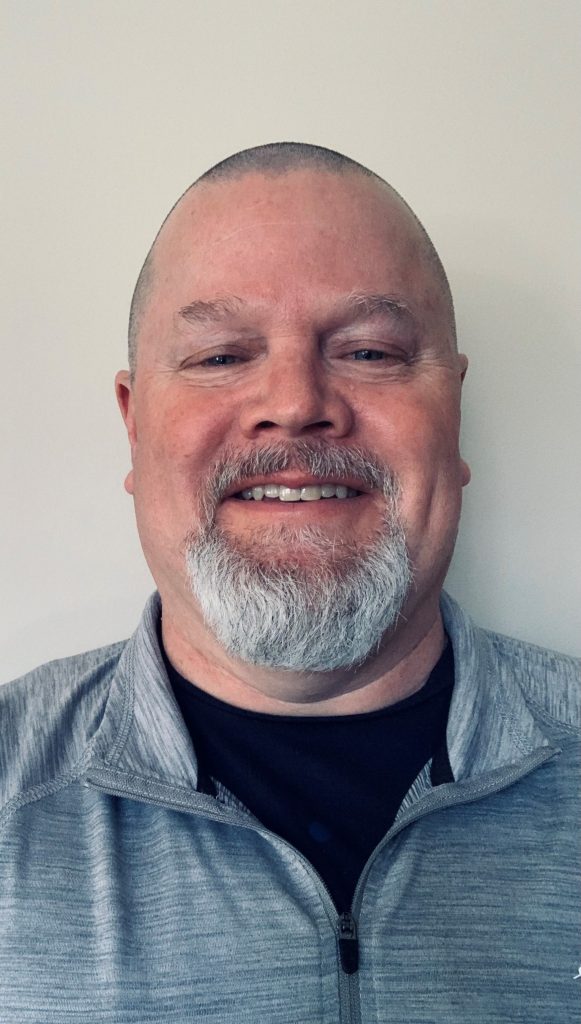 Patrick Haggerty
Fire Officer
Pat worked at the Cambridge Fire Dept for 29 years.  He just recently retired as Deputy Chief of Special Operations and Safety. In addition, he was at the Air National Guard for 21 years where he retired as Assistant Chief of Operations in the Fire Protection career field. He has a
MA in Public Administration and a BS in Fire Science. Pat also holds multiple ProBoard and IFSAC certifications including Fire Officer III, Hazmat Technician and Incident Safety Officer.
Massey is Embedded with First Responders Across the Nation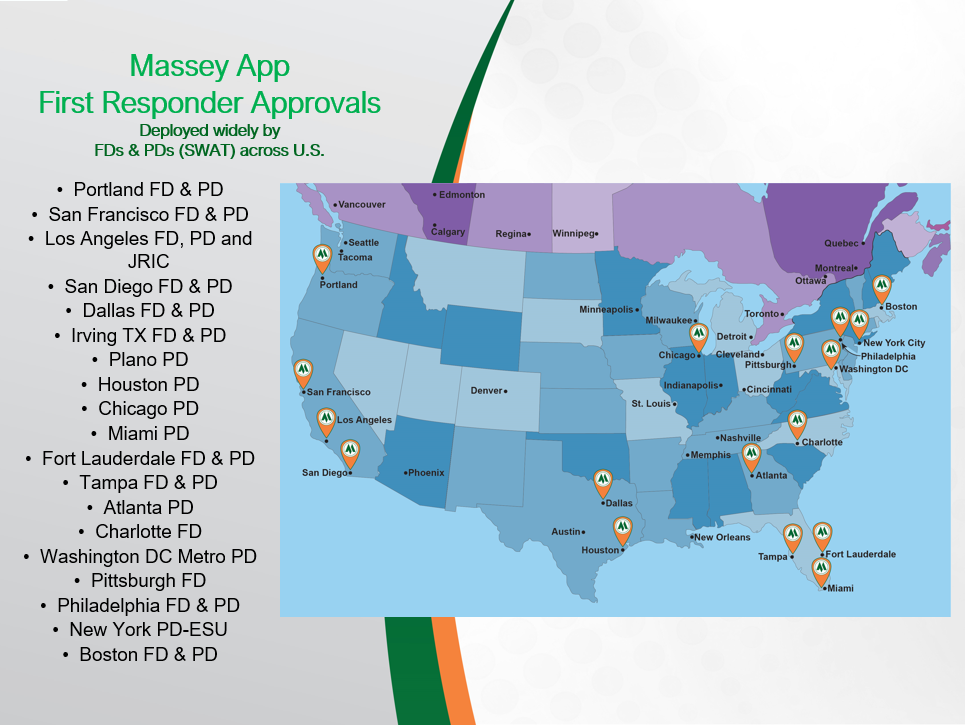 First Responder
Testimonials
One of the latest and greatest developments to provide a quick attack on a fire is the mobile pre-fire planning application from Massey. This software application gives great detail on a specific building footprint and location of key building features, allowing firefighters to quickly manage any fire incident. The highly advanced mobile app provides instant access to key building schematics and fire protection features. It is clearly a game changing piece of technology.
Fire Chief, Fort Lauderdale
The Massey App is clearly a game changing piece of technology that can greatly affect the outcome of events of all types, both natural and man-made. Knowledge is power and this application is one more resource in our "command toolbox" that will prove impactful in a way we couldn't have foreseen even five years ago.
Fire Chief, San Diego
The Massey App proved useful in assisting incident command and making timely decisions and coordinating an effective action plan. Feel free to use me as a reference for anyone wanting to validate the usefulness of the Massey App or any of your services.
Deputy Chief, Boston
The Massey app, which brought vital building information with real time updates, aided the incident commander and was particularly useful in managing the simulated Mayday. This is an invaluable tool for the incident commander to have at their disposal. We hope to collaborate on future projects and would recommend your services to anyone looking to increase their knowledge in the rapidly changing field of high-rise building systems and their applications for emergency services.
Battalion Chief/Chief of Training, Philadelphia
The utilization of the (Massey) App by the building engineer in the fire control room to assist first-arriving crews in gathering critical intel on base building systems and floor layout was invaluable. Deploying first arriving resources in the most effective fashion possible is essential to a successful outcome. It certainly made an impact.
Deputy Chief, Los Angeles
After reviewing the Massey Disaster Plan, I am convinced this type of private sector initiative will produce safer buildings for occupants and owners. The Massey Plan contains the necessary components to accomplish incident command in an effective and efficient manner. I would strongly urge building managers to fit the Massey Plan into the next budget.
Fire Chief, Houston
I have not found the equal, nor the completeness of this particular pre-fire plan … as a tool for an incident commander to coordinate all the different systems found in such a high rise building. I have reviewed the pre-fire plan developed by Massey and Associates for the Standard Oil Building in Chicago. Utilization of the pre-fire plan would allow any fire department to be more efficient in the work entailed in fighting a fire in these types of buildings.
Assistant Deputy Fire Commissioner of the Chicago Fire Department, IL
Over the past twenty years, President Curtis S.D. Massey has worked diligently with both City of Boston building owners and Boston Fire department officials to produce and continually update sixteen high-rise pre-fire disaster plans. These plans have been a most useful tool for the Boston Fire Department's Command Staff during fireground operations, in that they incorporate high-rise building features, floor plans and diagrams and a building system summary guide that can be easily referenced by the incident commander.
Deputy Fire Chief of the Boston Fire Department
The format [of the Massey Disaster Plan] is well done. The information contained in the plan would be very helpful to anyone involved in a disaster in a [high rise] building, especially to the incident commander in a fire situation.
Deputy Chief of the Tampa Fire Department, FL
[I have] never seen anything as extensive or as geared to firefighters as Massey's Plan. It could give us a key piece of information that would help solve the problem sooner than we might otherwise.
Assistant Fire Chief of the San Francisco Fire Department, CA
This document will be a tremendous resource for fire ground operations when faced with a major emergency, such as a high rise fire.
Fire Chief of the Pittsburgh Bureau of Fire, PA
I found your system to be very complete. In fact, I have never seen a pre-planning tool that provides all of the information that is important to responders in a format that is so easy to understand and use. Fire and other emergencies in high rise buildings are complicated events that present firefighters with extremely high levels of risk. The best way to deal with these risks is to have timely, concise information about the building and the hazards contained within.
Fire Chief of the City of Phoenix Fire Department
There's not a high-rise fire we have fought that could not have been handled more efficiently and effectively with a plan like this available to us.
Philadelphia Fire Commissioner
The Massey Disaster Plan is a very concise and complete document, containing resource information that could be of assistance to the incident commander. Building managers, engineers, and fire safety directors should be thoroughly familiar with the Plan's contents and thus be able to provide additional support to the Fire Department incident command post.
Deputy Chief Manhattan Borough Commander, NY
I was pleased to visit with retired Houston Fire Department (HFD) District Chief Matt Stuckey regarding the latest version of the Massey Disaster Plan. Chief Stuckey was a very dedicated individual during his career with the HFD, and it is evident he has been, and will continue to be, a valuable asset to your organization. The Massey Disaster Plan that Chief Stuckey presented provides quick access to critical information regarding high-rise building construction and firefighting systems.
Fire Chief, Houston Fire Department
[Translated] We are of the unanimous opinion that this system is a state of the art tool for high rise fire prevention, notably for its ability to provide primary information for dispatch teams.
Fire Chief of the Frankfurt Fire Administration, Germany
As we begin the new year (2005), it seems an excellent opportunity to thank you for the many contributions you have made to the CFD in recent months. You have generously shared your knowledge and expertise as a member of the panel of experts I assembled last spring to review the reports and recommendations that were developed in the aftermath of the tragic Cook County Building fire that occurred in 2003.
Fire Commissioner, Chicago Fire Department
The Massey Plan brings a new dimension to incident command at high rise emergencies. Incident commanders have at their fingertips the unique information to make accurate decisions in a precise, easy-to-use format: clear cut graphics and concise text. Time, resources, and information are the key elements in incident command. The Massey Plan fills an important information gap of what the incident commander must know for the effective management of emergencies in high rise structures.
Deputy Fire Chief of the Boston Fire Department, MA
In addition to planning and helping to coordinate this exercise, you also provided on-site training in high-rise operations to our firefighters. The Massey App performed well for us in this exercise. The value of having thorough pre-incident plans at our fingertips cannot be overstated. I also like the new annotation feature in the app that allows us to quickly mark-up floor plans and share those mark-ups with other commanders at the incident.
Fire Chief, Dallas
Although we respond to structure fires daily, working fires in high rise buildings are rare. Accordingly, your discussion of stack-effect, reverse stack effect, pressure-reducing valves, the need for identifying attack and evacuation stairwells, pressurizing, and other topics specific to high rise operations was of great value to us.
Section Chief, Dallas Fire-Rescue Department
The response from Firefighters and Chief Officers, as well as building staff, was overwhelmingly positive. Many commented that it was the best Hi-Rise drill they had ever attended. The education and orientation provided by your subject matter experts was informative and well received by all members who attended. The ability of you and your team to share your experiences while explaining the challenges of fighting a fire in a modern hi-rise in a concise, comprehensive manner was one of the highlights of the drill.
Chief of Department, San Francisco Fire Department
I've received a significant amount of feedback concerning the 2015 training and the evolution, and the response has been overwhelmingly favorable. Your level of expertise and dedication to the profession of firefighting was evident to all who attended. I've had a number of members remark how impressed they were with the knowledge that you were able to share with our department.
Chief, Dallas Fire Department, TX
Integrating the Beta version of your first responder mobile App into the command process proved to be of great benefit, especially putting it to the test with a firefighter may-day emergency. Having immediate access to building schematics significantly enhances command's response mechanisms to a rapidly evolving, dynamic situation. The App was quite impressive and easy to use "under fire".
Deputy Fire Chief, City of Miami Fire-Rescue
Another part of each drill was the testing of the Massey APP and Pre-Fire Plan by both the building staff and fire command under highly adverse conditions. Everyone was under intense pressure to perform, yet the extraction and application of key building data into our command structure was rapid and seamless. Having the ability to quickly access vital information such as riser diagrams, site plan, and detailed floor plans were highly instrumental to the success of our operations.
Fire Chief, Miami Department of Fire-Rescue
We all recognize that High Rise Fires are thankfully low frequency events. However, the risk associated with the potential devastation to life and property that can occur in these structures is extremely high. It is through training such as yours that allows the PFD to continue ensuring "that everyone goes home."
Fire Commissioner, Philadelphia Fire Department
I am a strong supporter of pre-planning to achieve high-rise safety, and our department is working diligently toward that goal. The information contained in the Massey Disaster Plan is a valuable tool that captures key building information giving our Fire Fighters a tremendous amount of readily accessible information in an emergency situation. It would be fantastic if all of Cincinnati's high-rise building owners and managers could maintain comparable documents as a core element of their life safety initiatives.
Assistant Fire Chief, Cincinnati Fire Department
Your presentation on high rise pre-fire planning, building features, and associated hazards was remarkable. Your approach in presenting the information using past and current high-rise firefighting procedures, then synching it with common and highly unusual high rise building features and hazards was excellent. Not only did you provide a great education on high-rise firefighting, you sparked the desire to learn more in your students.
Deputy Chief, San Diego Fire-Rescue Department
Your document is one of the most thorough and professionally produced Plans that I have had the opportunity to study. The information that is generated in your "Pre-Plan" document addresses each structure's uniqueness and yet presents the information in a format that is standardized and easily adaptable by all Emergency Responders. I hope that more High Rises utilize your proven services so that all our communities' structures and people can be protected to the maximum standards available.
Platoon Chief, High Rise Committee Chairman, Toronto Fire Services
At the training exercise our Incident Commanders utilized the Massey plan and found it to be a very comprehensive. They commented that they would like to have more hands-on in the use of the plan in order to become more familiar with it and thereby allow the most effective deployment of fire personnel.
Division Chief, Vancouver Fire & Rescue Services
Our Officers and fire fighters performed their duties extremely well as this was commented several times by the exercise evaluators including Curtis Massey, a specialist in high-rise scene management. Both these exercises revealed several challenges for our organization, valuable lessons to go forward with.
Deputy Fire Chief, Vancouver Emergency Services
Massey Disaster Planning has provided the Austin Fire Department with extremely comprehensive and detailed Pre-Fire Plans on select High Rise buildings in Austin. These plans hold operational value to the Department in mitigating large scale incidents at these High Rises. [The company] is attuned to the critical need for pre-fire planning High Rise structures due to their potential for huge numbers of casualties and difficulties inherent with transporting resources of manpower and equipment to upper stories.
Assistant Chief of Operations of the Austin Fire Department
Thank you for introducing and providing me with a copy of the Massey Pre-Fire Plan. It is apparent that this plan was well researched and could be most valuable to emergency operations and High Rise incidents. I found the Massey Disaster Plan very user friendly, helpful as well as insightful. With the detailed information that the plan provides, our incident commanders have a vital tool for our high-rise emergencies, as well as a pre-emergency planning tool. I feel quite comfortable endorsing your initiative.
Deputy Chief of Urban Operations, City of Ottawa
On 9/25/05 shortly after midnight, the Pre-Fire Plan for this building proved to be a valuable asset to first arriving fire companies who responded to a fire alarm on the premises. On arrival they found that a dry loop in the sprinkler system in the underground parking garage had activated due to a leaking pipe. Companies used the Pre-Fire Plan book on the premises to quickly identify the location of controls necessary isolate the leak and shut down and drain the affected system.
Deputy Fire Chief, Village of Schaumburg, IL
All agreed that the clear and easy-to-read plans contain a vast amount of valuable information which a responding fire crew could apply during emergency operations. In addition to an emergency response resource, the training value that the Fire Plans provide will also be a definite asset to Halifax Regional Fire & Emergency when training on high rise procedures. It would be beneficial to the Fire Service if eventually all high rises and large occupancy dwellings have detailed plans, such as yours, in place.
Deputy Chief Director, Halifax Fire and Emergency Services
For over 10 years, your building evacuation and disaster plans have been part of our operation response planning. Having your easy to read building plans that show the foot print, bird's eye view are great. We especially like the floor plans with the new load bearing notes for possible terrorist activities. These plans also can help with finding trapped victims in a collapse.
Deputy Fire Chief, City of Atlanta Fire Department
"On behalf of the members of the Montreal Fire Department, who may someday benefit from this Program, I wish to extend our gratitude regarding your concern and commitment to our firefighters' safety. Your generosity and professionalism was duly noted. I found the Master Disaster Plan very easy to use and certainly very helpful, in case of an emergency. No doubt your Pre-Fire Plan is the kind of tool every fire department should have. You can be sure that our Incident Commanders will appreciate working with this kind of tool.
Fire Chief, Montreal Fire Department, Quebec
Technology introduces new and highly technical infrastructure that the Fire Services is tasked to protect which truly stresses our resources. Your disaster plan document addresses these challenges in a refreshing way… Your document provides exactly what information is required for the safe handling of an emergency scene with little knowledge of the structure prior to the event. It is the quick access to accurate, at a glance, infrastructure information that makes your document standout.
Deputy Chief Emergency Services, City of Vancouver Fire and Rescue Services
I appreciate the…employees of Massey Disaster Planning have asked for input from the Omaha Fire Department as they have gone through the process of developing a plan. This exchange of ideas will undoubtedly insure that the plan…will provide for both the needs of the Building owners and occupants, and the needs of the Omaha Fire Department. In the time of crisis the opportunity to have complete and accurate background information is essential in the timely and safe mediation of an emergency incident.
Assistant Chief, Omaha Fire Department
Thank you for stopping by to visit last week during your stay in Washington, D.C. I was pleased to be able to spend a few moments with you to catch up on the progress of your disaster planning business. Your presentation to our Firefighting Division commanders was very informative and to a person each of them believed our department could benefit greatly on your pre-planning of buildings in our Nations Capital.
Assistant Fire Chief, Government of the District of Columbia
On behalf of the Los Angeles Fire Department, I would like to express our sincere appreciation for the time and effort you provided for the High Rise seminar that was presented to our Chief Officers on October 12 and 13, 2004. Your presentation on high rise building features, associated hazards, and pre-planning benefits was excellent. I've received countless telephone calls from participants who lauded the quality of the class, as well as numerous requests for copies of associated handouts for distribution to their respective commands.
Battalion Chief, Los Angeles Fire Department
The information contained within the Massey Plan provides the next level of key building information, vital to the achievement of positive fire and life safety outcomes for the occupants of high rise buildings and for first responders. It provides timely and concise information related to the layout of the building, the emergency and fire protection systems, and the potential hazards contained within.
Fire Marshall, City of Calgary Fire Department
This letter is to thank you for assisting San Francisco with three days of extensive high rise preparedness lectures for our Department Chief Officers. Your attendance at the Memorial Day drill added greatly to the critiques of the drills.... As a result of your training, we are now revising our high-rise procedures. We are also going to designate a phantom box for the addresses of the Massey Pre-Fire Plan buildings.
Deputy Chief, Operations, San Francisco Fire Department
For over 10 years, your building evacuation and disaster plans have been part of our operation response planning. Having your easy to read building plans that show the foot print, birds eye view are great. We especially like the floor plans with the new load bearing notes for possible terrorist activities. These plans also can help with finding trapped victims in a collapse.
Deputy Fire Chief, Atlanta Fire Department
I personally found the Massey Disaster Plan very easy to use and certainly very helpful in case of an emergency. No doubt that your pre-fire plan is the kind of tool every fire department would like to have. You can be sure that our incident commanders will appreciate working with this kind of tool. Of course, a pre-fire plan have to be kept up to date in order to be useful.
Fire Chief, Montreal Fire Department
I found your system  to be very complete.  In fact, I have never seen a pre...planning tool that provides all of the information that is important to responders in a format  that is so easy to understand and use. Fire and other emergencies in high rise buildings are complicated events that present firefighters with extremely high levels of risk. The best ways to deal with these risks is to have timely, concise information about the building  and the hazards contained within.
Captain, Vancouver Fire and Rescue Services
In a review of the plan with the chief officers, we were impressed by the volume of valuable information  contained in the plan, the clear easy to follow format employed and the comprehensive outline of the private fire protection system contained in the building. Not only does the Fire Bureau view your plan as an important resource for the incident commander when confronted with an emergency in this building, but we also realize the value of the plan as a training tool when used alone or in conjunction with a high rise exercise.
Deputy Fire Chief, Pittsburg Fire Department
In my view, these plans can be an important tool for responding firefighters and command officers  in locating  key features, understanding and operating building systems, and in being  able to rapidly deploy  resources in these  complex buildings.  We are particularly pleased  with your-responsiveness to our suggestions and input on the final form of the Fire Department Summary and Site Plan Sheets.
Deputy Chief, Los Angeles Fire Department
We used your floor plan of the fifth floor and all of the pull-out sheets in the scenario.  A poster sized print of the site plan was used as a work sheet and chalkboard  presentation aid.  Your pre plan served the intended purpose of providing a realistic scenario in a building unfamiliar to any applicant, and also familiarized  our applicants with your format.  In follow-up, I am distributing copies of the tactical problem department wide, so that all employees can do table-top drills.  This will familiarize the whole department with your format.
Salt Lake City Fire Department
I would like to commend the work your staff has done in preparing one of the most comprehensive Fire plans I have ever seen in my 28 years in the Fire service. I wish all High Rise type buildings would be done in this manner. Your Fire Plans should be the standard used by all large buildings in my opinion. Keep up the great work.
Deputy Assistant Chief, Miami Fire Department
The Massey Disaster Plan is extremely helpful; it provides resource information that is essential to the Incident Commander. Most impressive!!!
Assistant Fire Chief of the Atlanta Fire Department, GA
The [Massey Pre-fire Plan] contains all the information we could possibly need in a high rise emergency in an easy-to-use format. … Although we try to do pre-fire plans on our high rise buildings, time and manpower shortages greatly restrict the amount of information we can gather. Additionally, the time required for updating our plans for each building can usually be expressed in terms of years. Massey's Plan not only combines the experience and knowledge of trained fire offices with modern technology, but is updated as changes occur.
Assistant Fire Chief of the Houston Fire Department, TX
It is certainly the most impressive pre-fire plan that I have seen. The amount of detailed information is impressive and at the same time usable for emergency incident operations. I hope the business community understands the benefits of your company's services.
Chief of the Fairfax County Fire and Rescue Department, VA
Massey Disaster Planning has created a pre-fire plan for one of Edmonton's high-rise developments which has been supported not only by our Fire Prevention Officers, but also front line staff…We have found Massey Disaster Planning to be a reliable source of information for this kind of planning. We believe they have a credible process for develop a disaster/emergency plan that could be customized for a specific high-rise building.
Deputy Chief Fire Rescue Operations, The City of Edmonton, Alberta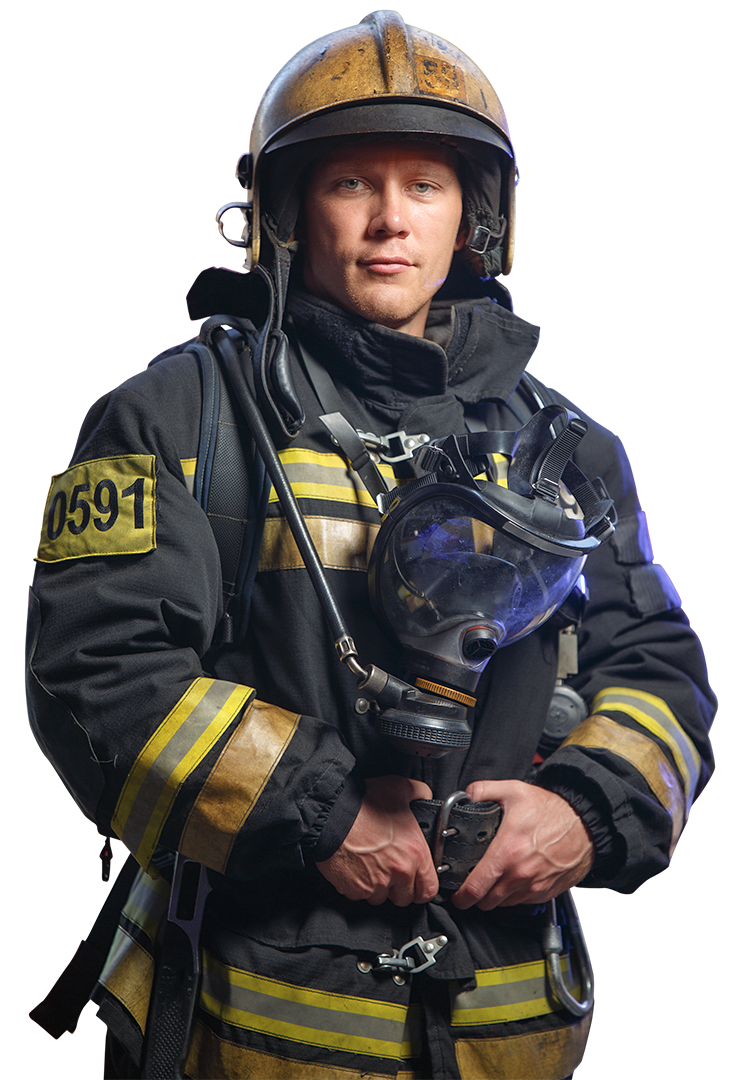 Real Estate
Testimonials
We have implemented the Massey Disaster Plan, including the mobile app, throughout our portfolio. Both are an invaluable asset during an emergency event.
See the Full Testimonial
I can't begin to tell you how impressed I am with the program you have developed. Because of recent damage to one of our buildings, I have recommended your program to the Property Manager.
Leasing Consultant, Divaris Real Estate
Since our first meeting and discussion in 1991, I was a firm believer in your concept and approach in defining the everyday aspects of commercial property operation and assembling this information in a manner to be interpreted and made usable to those emergency agencies assigned to use it. From the time of our document's publication and implementation we received positive feed back from the local fire house (Ladder 24) and at the battalion level (1st).
Empire State Building, Helmsley-Spear, Inc.
When the FD arrived, they proceeded to the FCC and confirmed the location of the fire. The District Chief quickly determined from the Massey pre-fire plan the location of the stairwells to be used by his men and the location of the closest fire cabinet. He felt that thanks to the presence of the book, they knew within 30 seconds their course of action. We saved precious time, which eliminated further damage and possible injuries.
It was apparent that the custom tailored Massey pre-plan provided HFD a faster learning curve of the facility's physical layout to quickly and effectively attack the 3-alarm fire. We are very pleased to have your product as part of our safety and emergency response program.
We could not have done any of this without our recent tabletop sessions!  The app was super helpful and the tenants liked the emergency messages.
To read full letter, click here!
General Manager, Cushman and Wakefield
Due to the Massey App, we were able to quickly send texts to all tenant managers to let them know we had a building emergency. We also have an action plan on our Massey App for specific things to do in case of major water leak so we just pulled that information up on our phones and followed the plan. The team was able to get the building back on line by 5:00 p.m. and notify tenants that we were operational.
General Manager, Ross Tower, Dallas, TX
I am very pleased that our building has extremely valuable tools such as the Massey Plan and App, and I continue to enjoy them daily.
Director of Security, Two North Riverside, Chicago, IL
I have worked with the firm for over 20 years on numerous office buildings that I have managed. The firm's services are invaluable to the safe operation of our office building. Now that we have the Massey Plan and App, we couldn't live without it.
Several weeks ago, Houston Fire Department responded to a 3 alarm fire at 2 Houston Center on July 31, 2007. We believe that the timely, well coordinated and informed efforts of building and Houston Fire Department personnel were the driving force behind the success. It was apparent that the custom tailored 2HC Massey pre plan provided HFD a faster learning curve of the facility's physical layout in order to quickly and effectively attack the fire.
Vice President, Property Management, Houston Center
Thank you for your excellent presentation and for sharing your many experiences with our Property Management personnel. It is unfortunate that we must take such steps today to protect our properties and tenants. However, it is reassuring to know that a company such as yours is out there to put together plans that will undoubtedly protect both people and property. We look forward to working with you in the future and wish you continued success in your endeavors.
President, Emerald Management
On May 16, 2000, we experienced a small fire on the 28th Floor of the Sun Life Tower. The cause of the fire was careless smoking, but fortunately, the only damage was to a large cardboard container and some old carpet. When the Fire Department arrived, they proceeded to the Pre-Fire Panel room and confirmed the location of the fire. The District Chief quickly determined from the Massey Pre-Fire Plan book the location of the stairwells to be used by his men and the location of the closest fire hose cabinet.
Property Manager, Sun Life Centre
You and your staff are truly experts in this field.   We received very positive feed back from our Fire Wardens, Search Teams and our tenants who participated in the evacuation drills.
Property Manager, Eleven Madison Ave, New York City, NY
Curtis, you and your team have developed an outstanding program for the real estate market. I look forward to adding more of the Jackson-Cross managed projects to your client list. I believe that your system brings value to the owners, tenants, and businesses that we serve.
Senior Vice President and Manager, Jackson-Cross Company
Your talk during the Fire Plan Presentation portion of our program was certainly enlightening and greatly enhanced our awareness of current directions in this area!
Managing Architect, Metropolitan Life Real Estate Investments
I want to take this opportunity to compliment you and your fine staff on the Pre-Fire Plan that Massey Disaster Plan­ning prepared for the 1801 California Tower, and the 1801 California Garage. The Denver Fire Department is as pleased as we are to have this Pre-Fire Plan in place...we hope many Denver buildings will soon have theirs- completed too, so that the DFD can have one quick reference available to them on site; a ref­erence they are familiar with so that it is immediately of use to them. This was truly a job well done!
Property Manager, BetaWest Inc. Denver, CO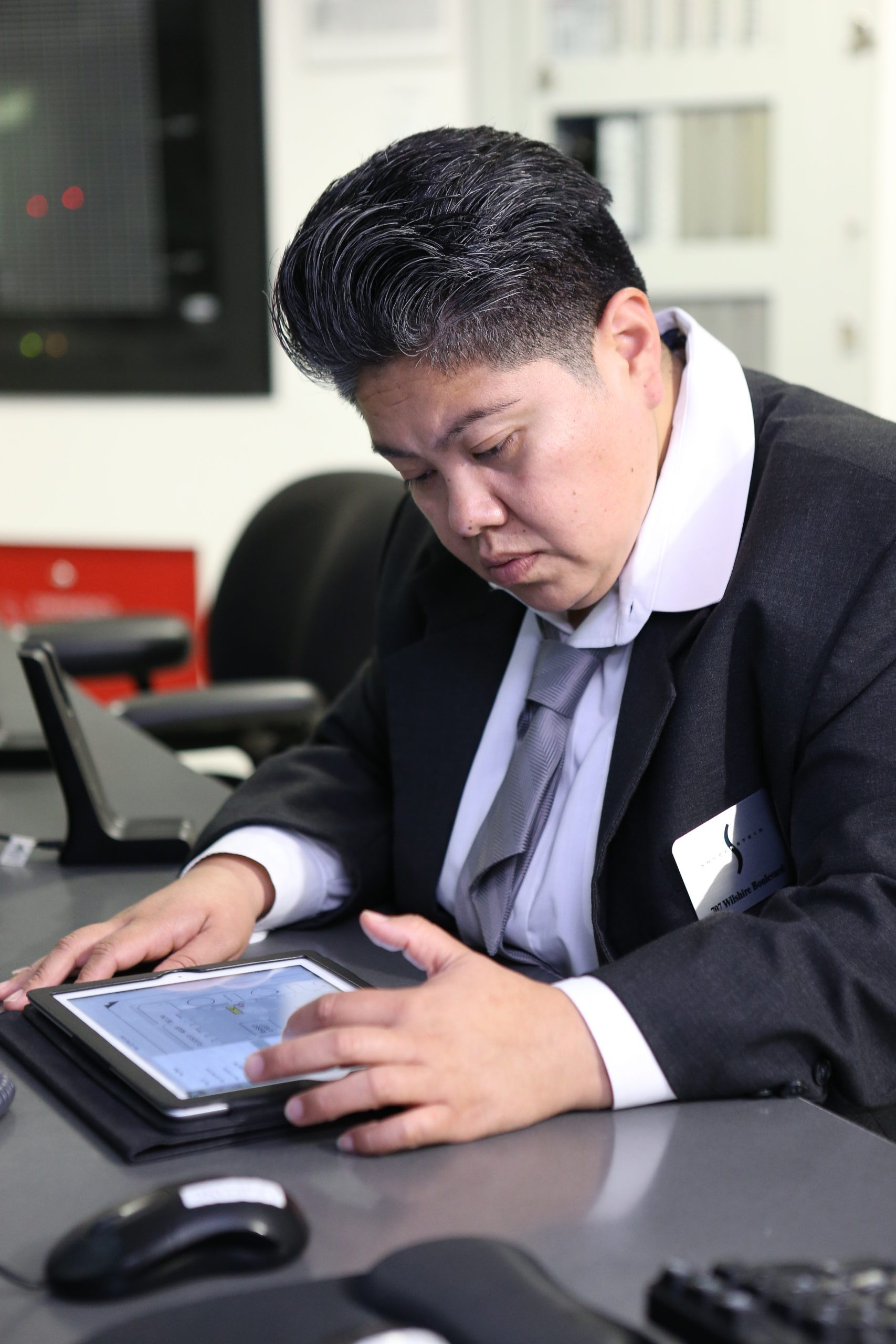 Massey's Greatest Asset
Our Relationship with the First Responders Who Protect Your Building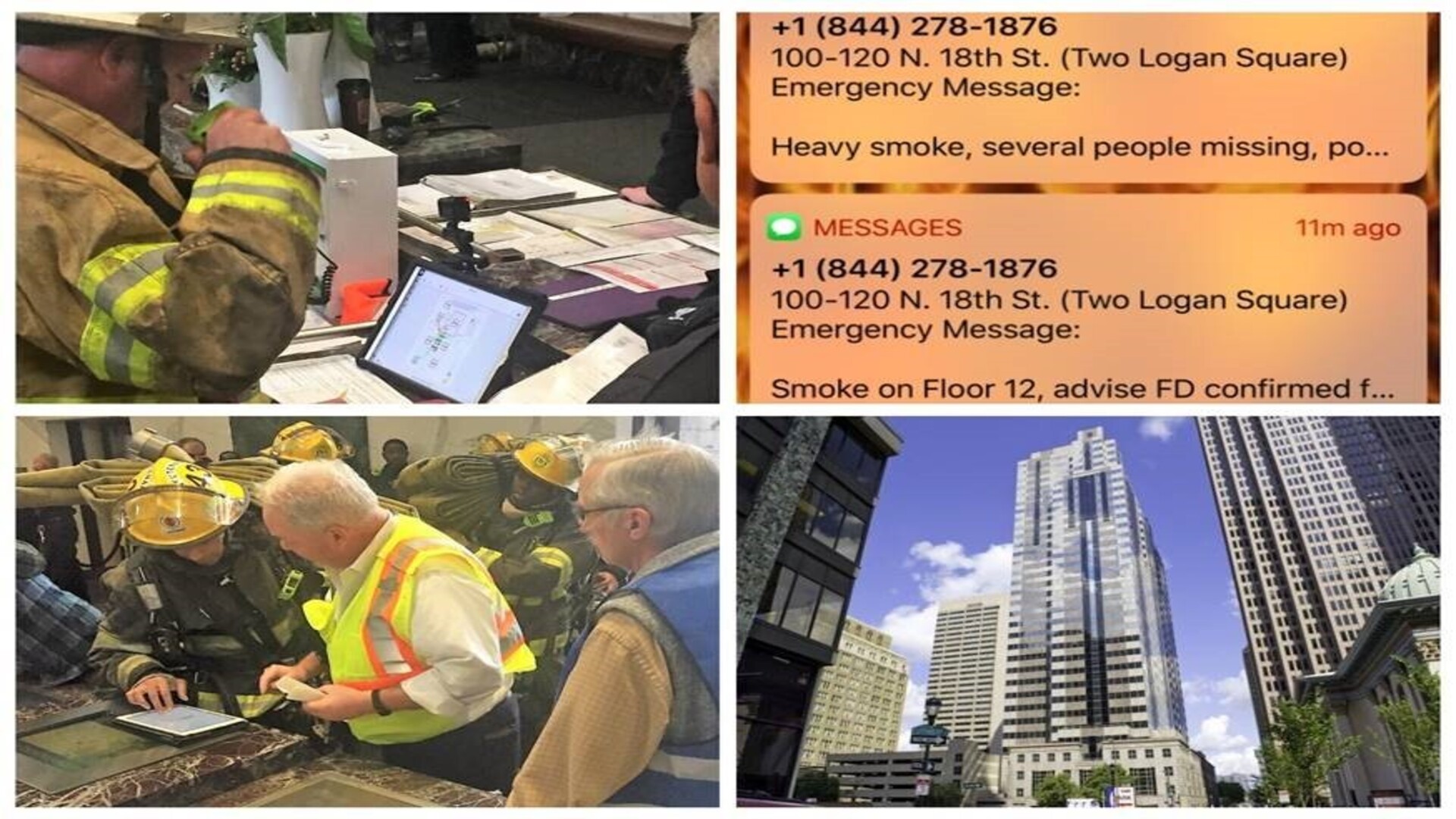 2019 Drill with Philadelphia FD at Two Logan Square
2022 Drill with Tampa FD at Tampa City Center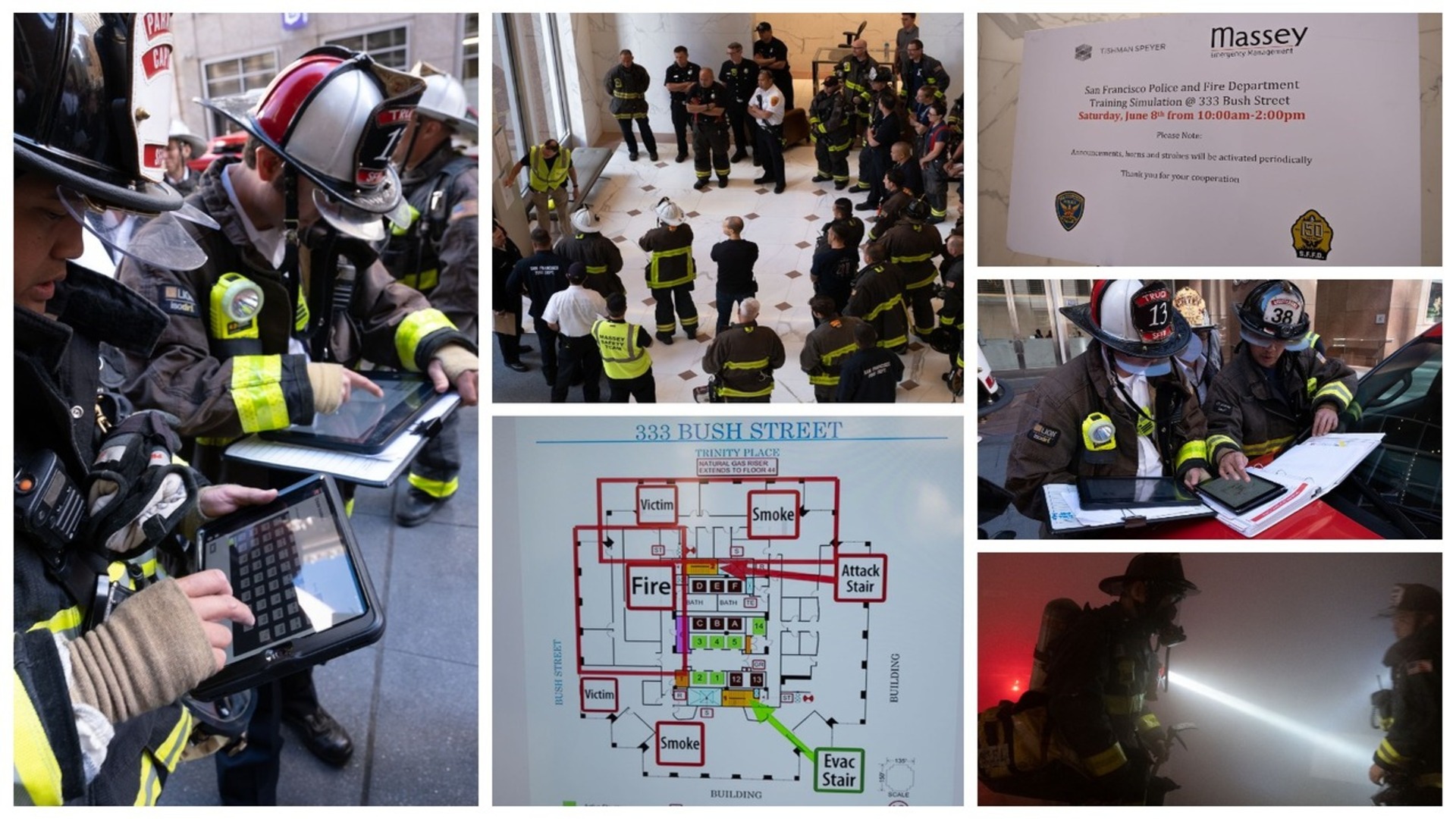 2019 Drill San Francisco FD at 333 Bush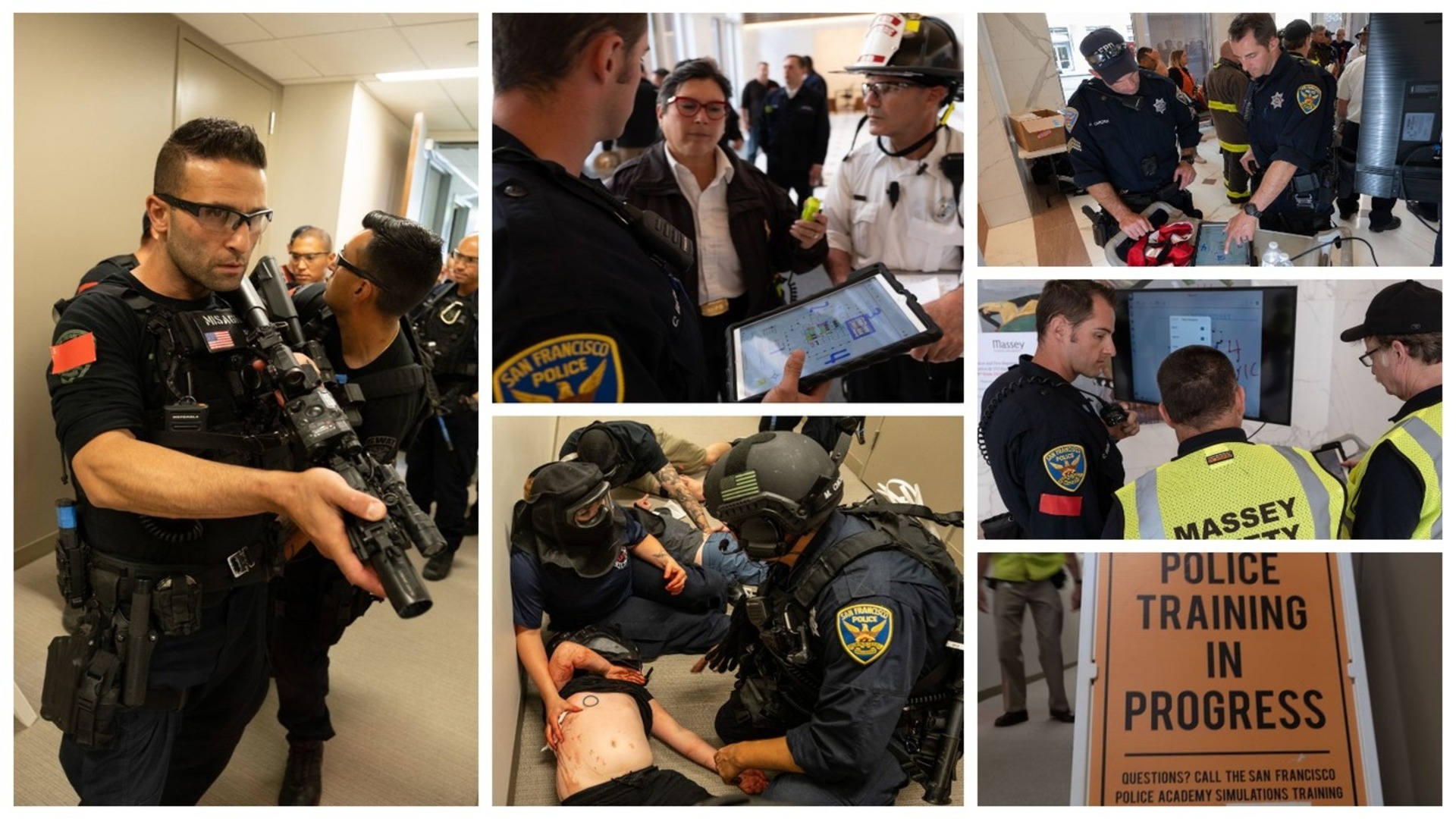 2019 Drill with San Francisco PD at 333 Bush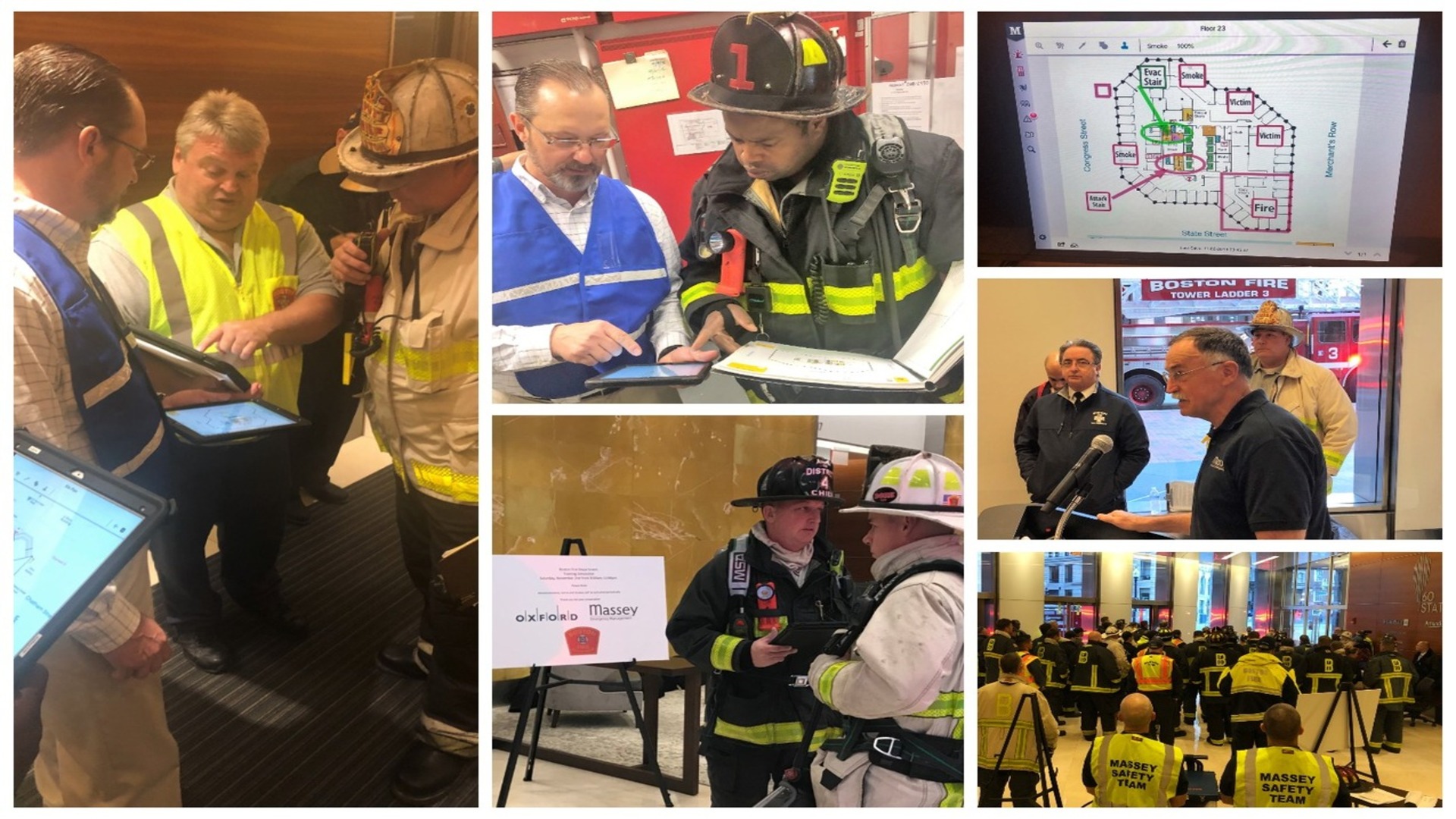 2019 Drill with Boston FD at 60 State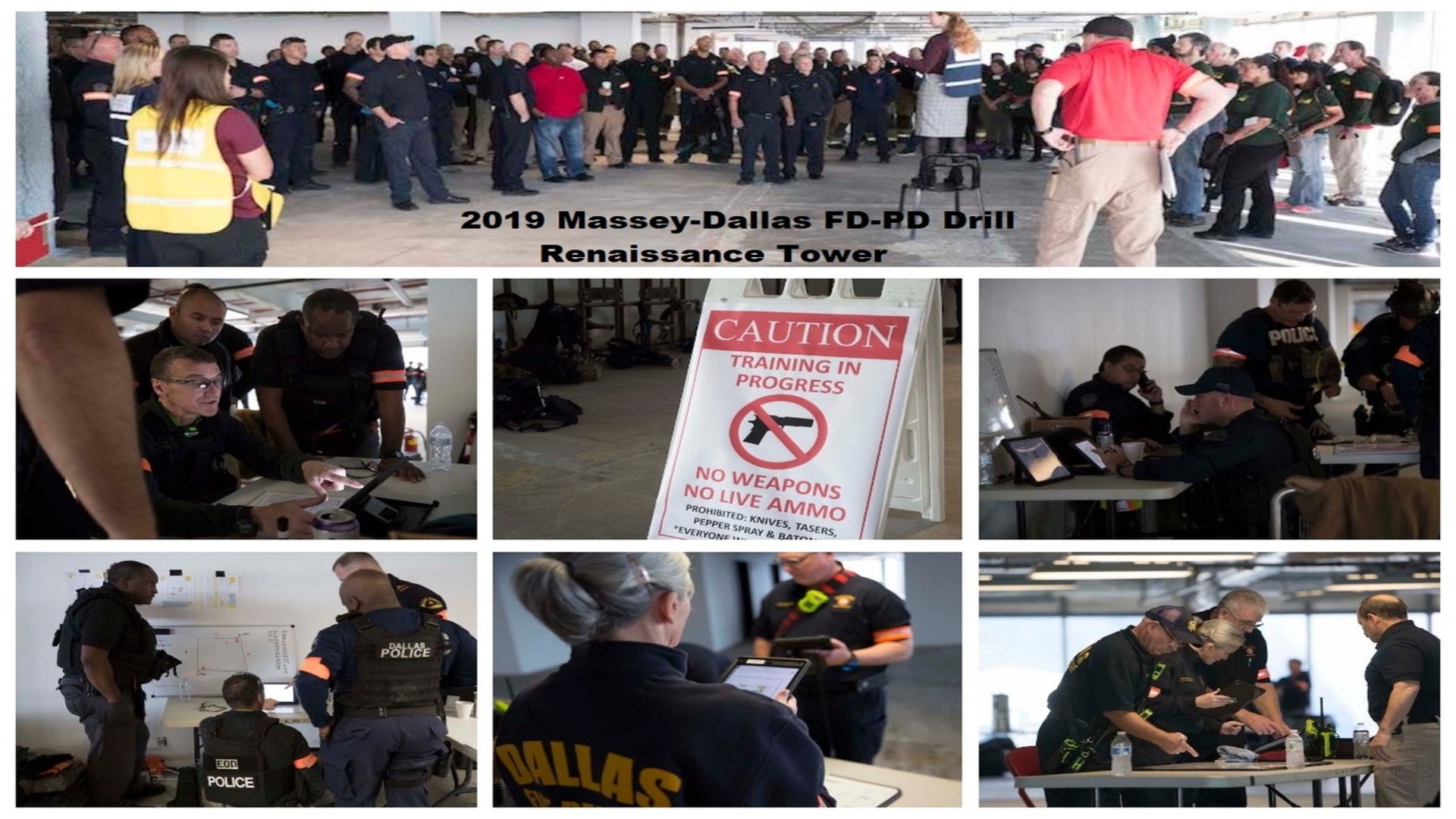 2019 Drill with Dallas PD at Renaissance Tower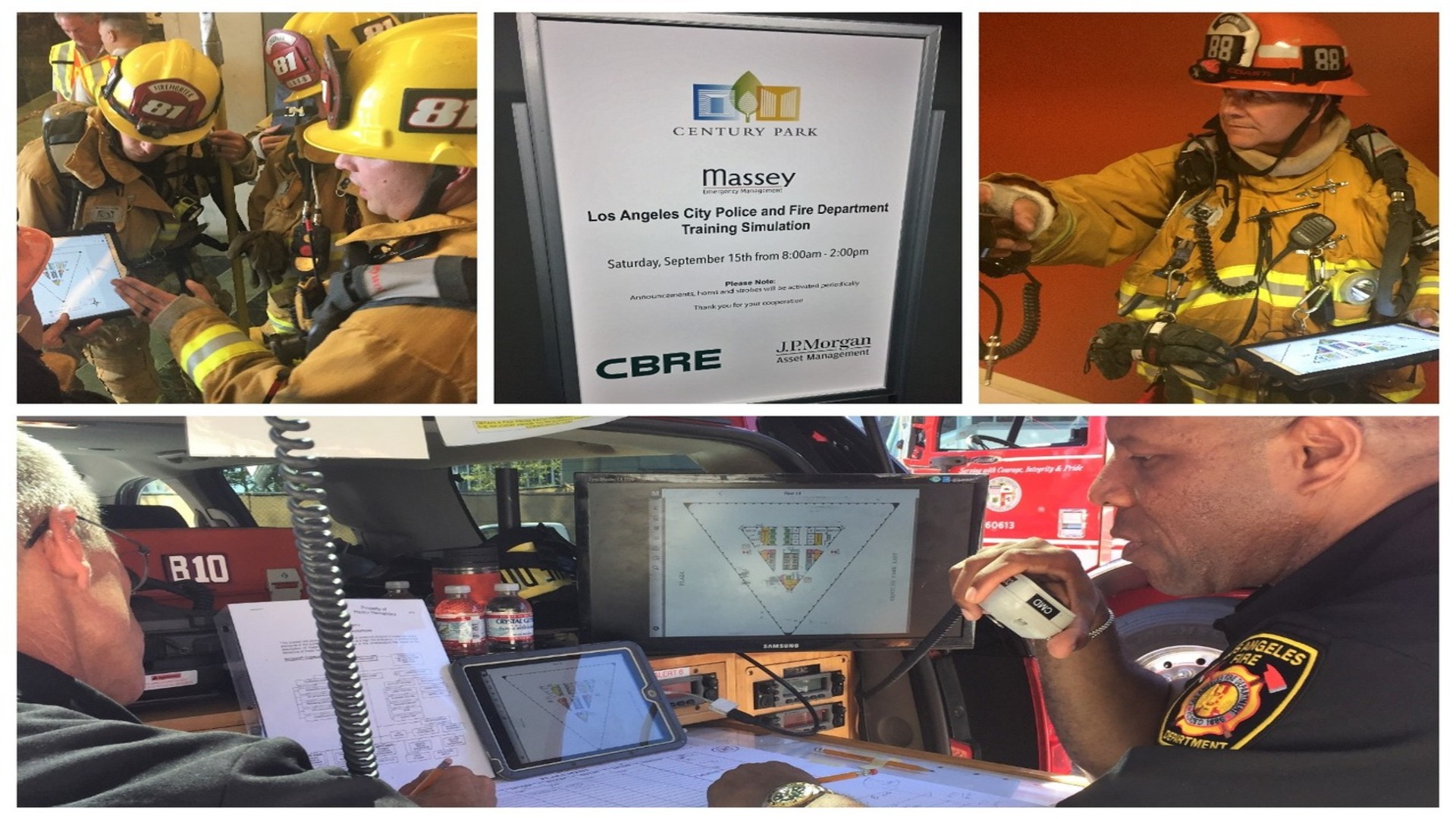 2018 Drill with LAFD at Century Park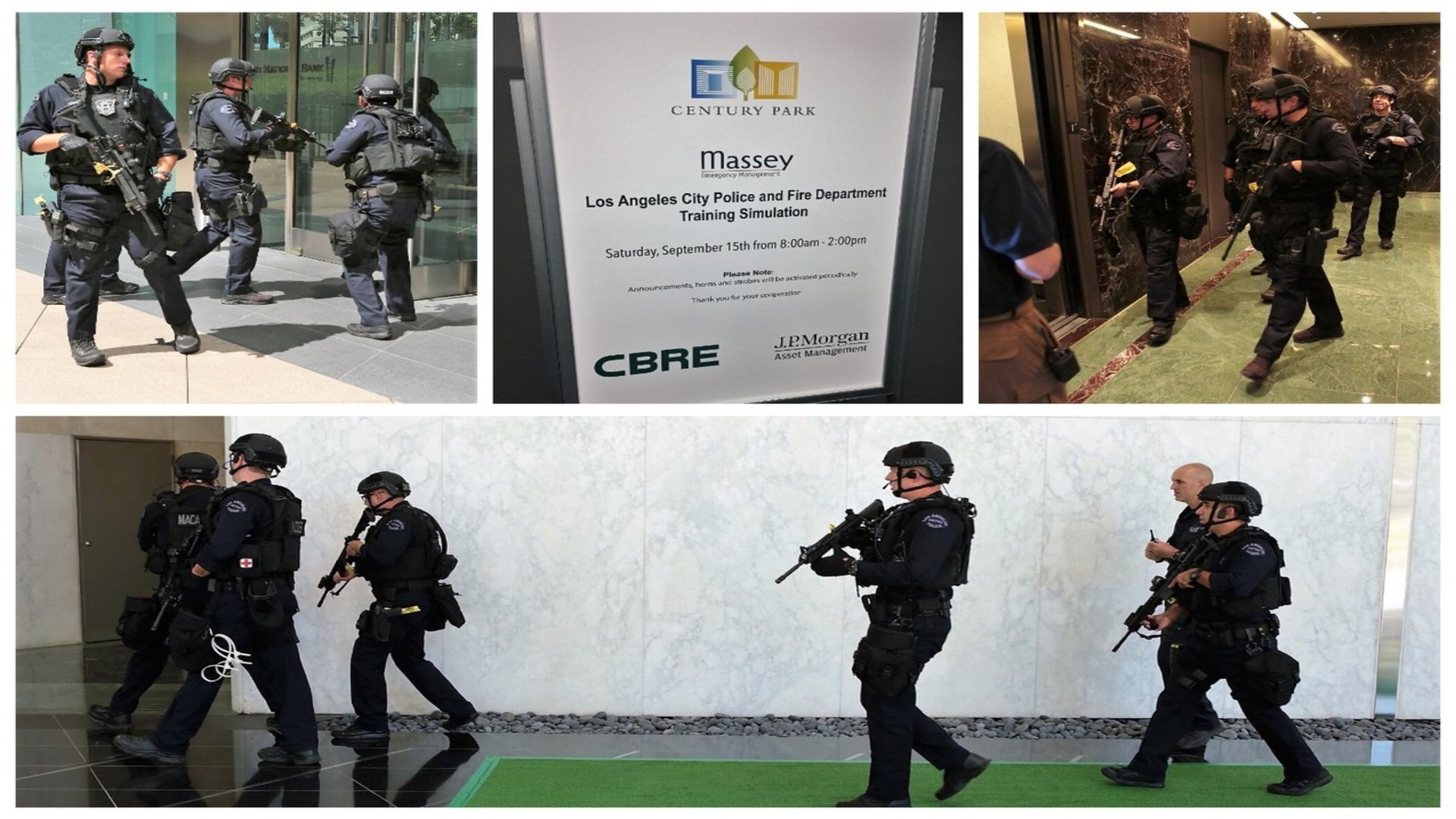 2018 Drill with LAPD at Century Park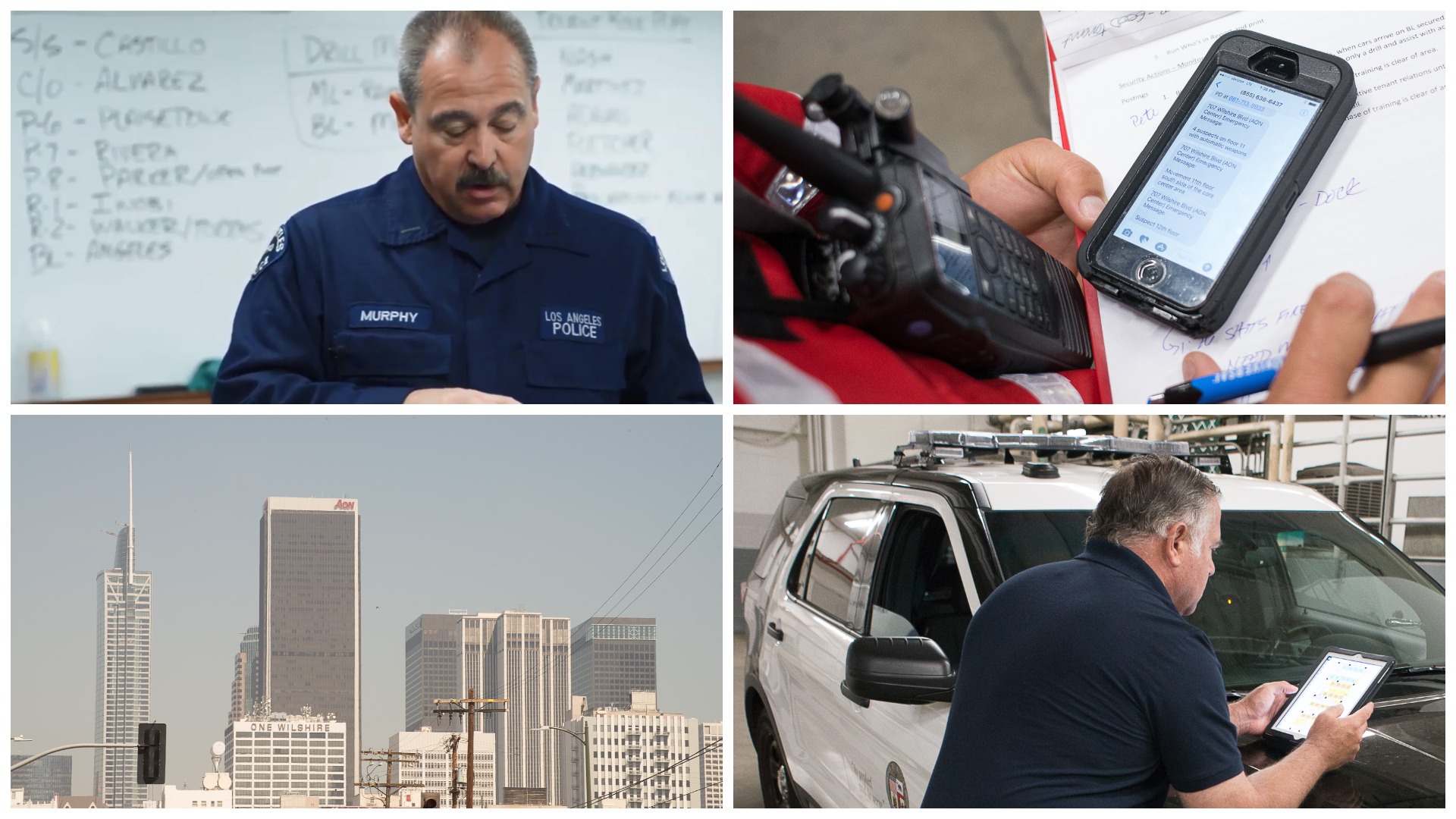 2018 Drill with LAPD at Aon Center
2017 Drill with San Francisco FD at 525 Market Street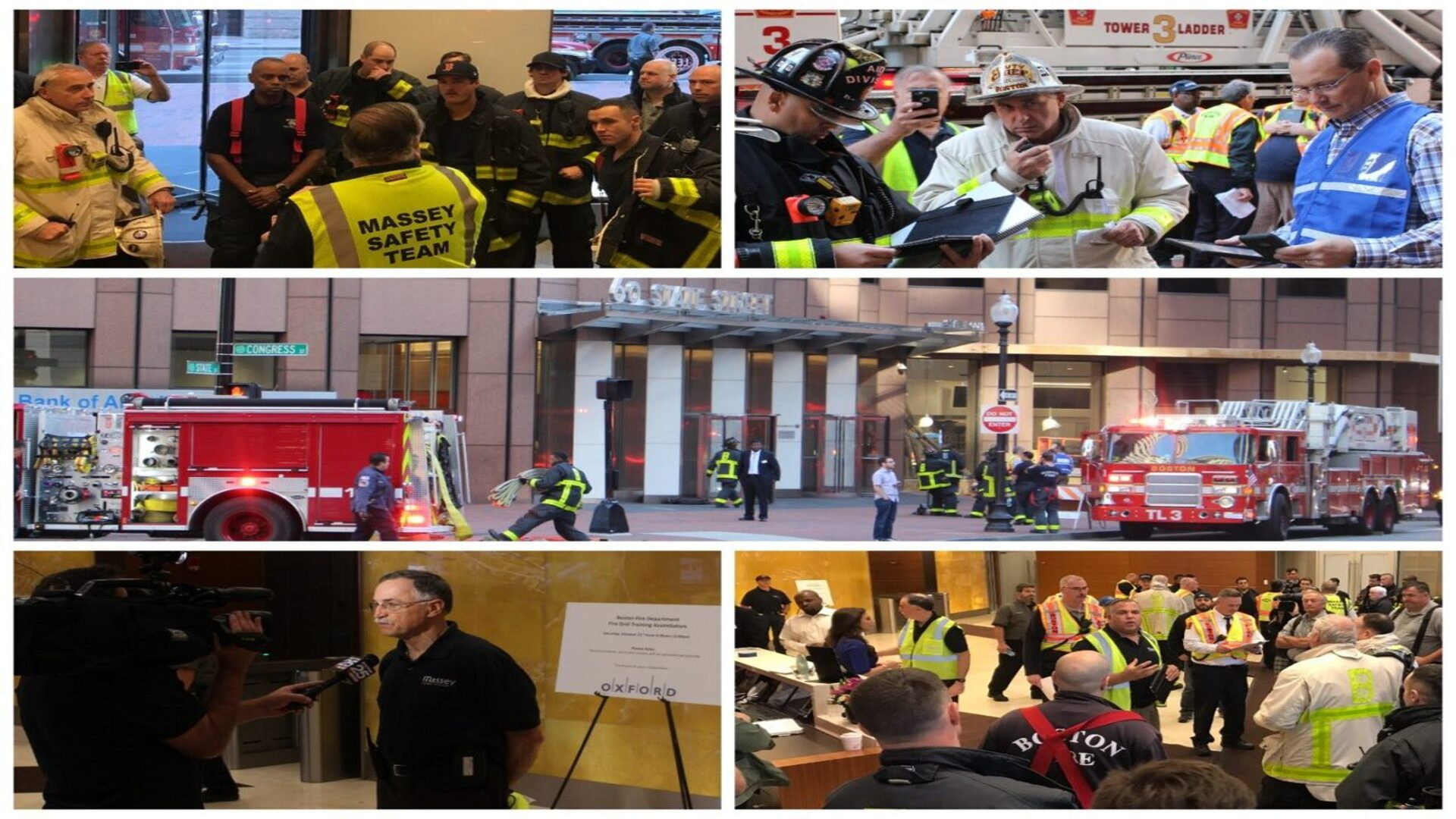 2017 Drill With Boston FD at 60 State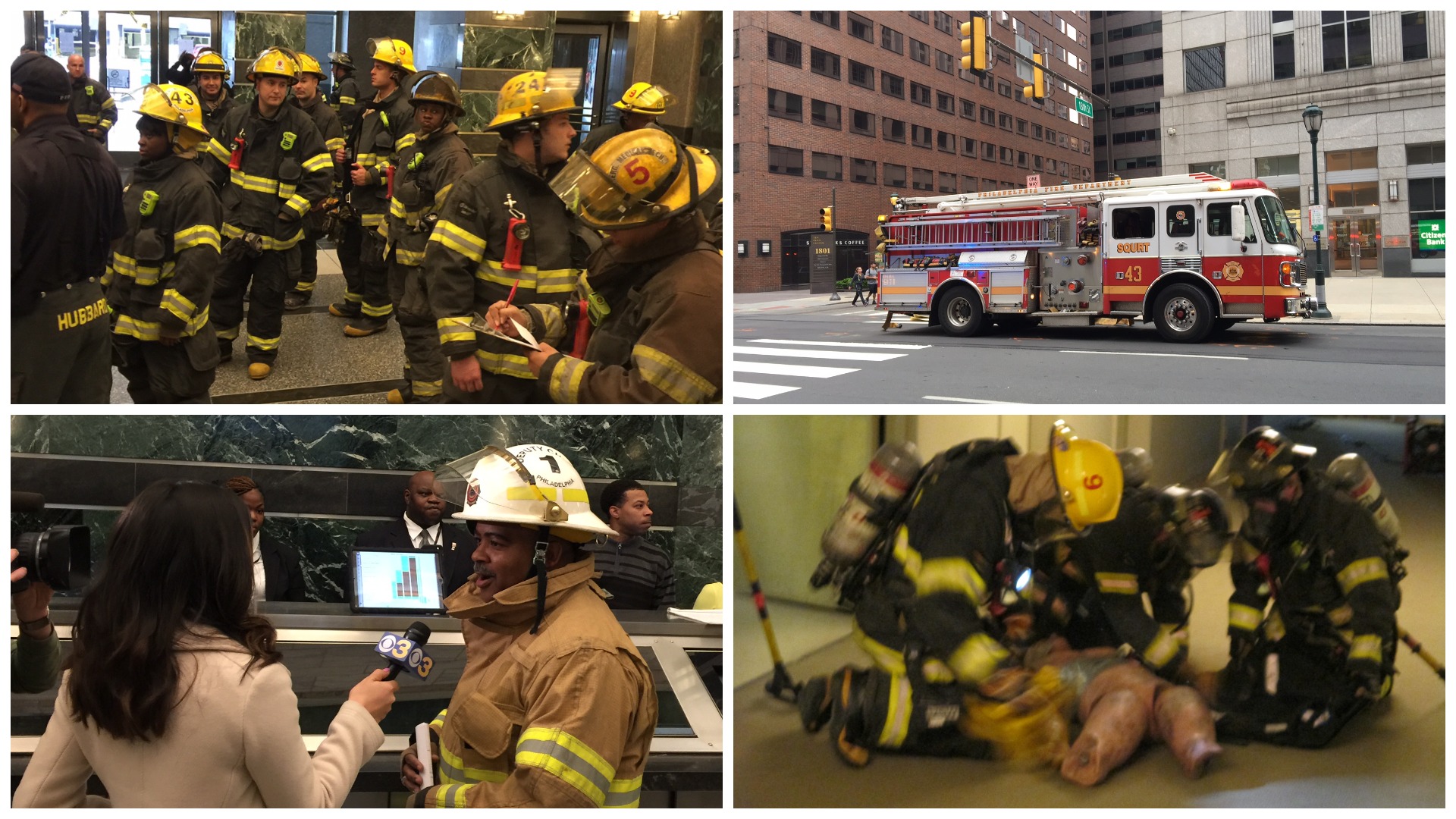 2016 Drill with Philadelphia FD at BNY Mellon Center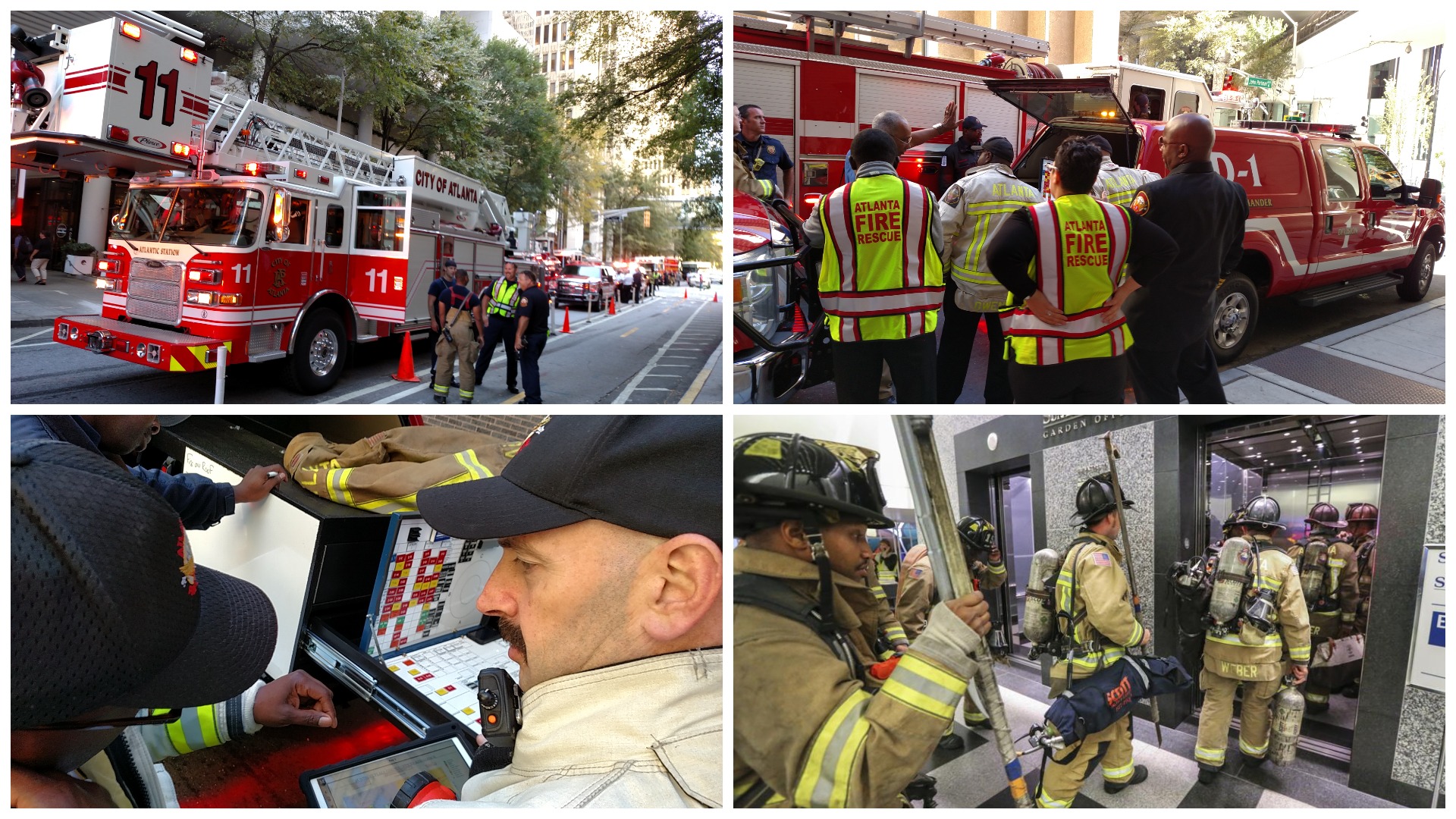 2016 Drill with Atlanta FD at Suntrust Tower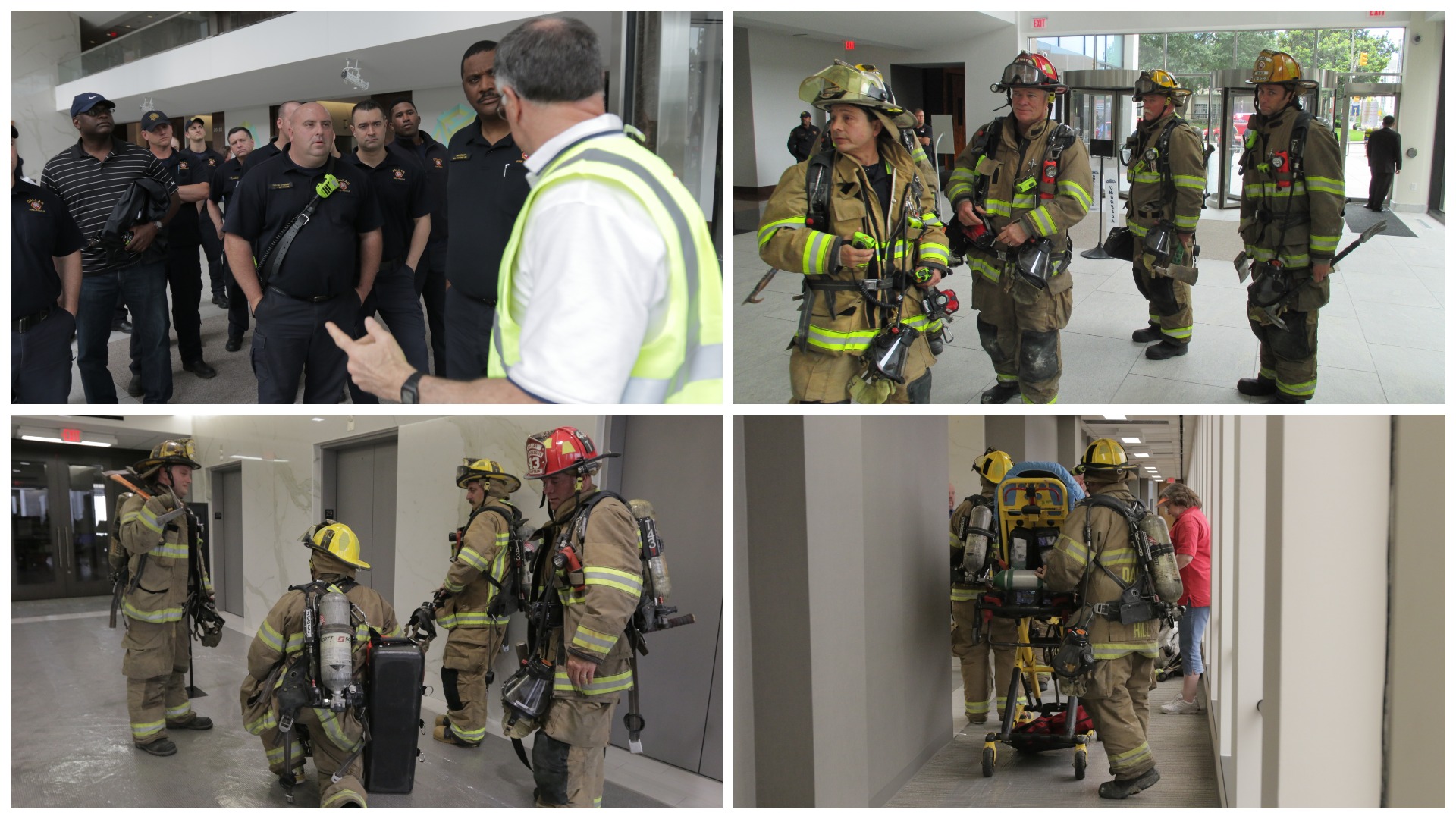 2016 Drill with Dallas FD at 2100 Ross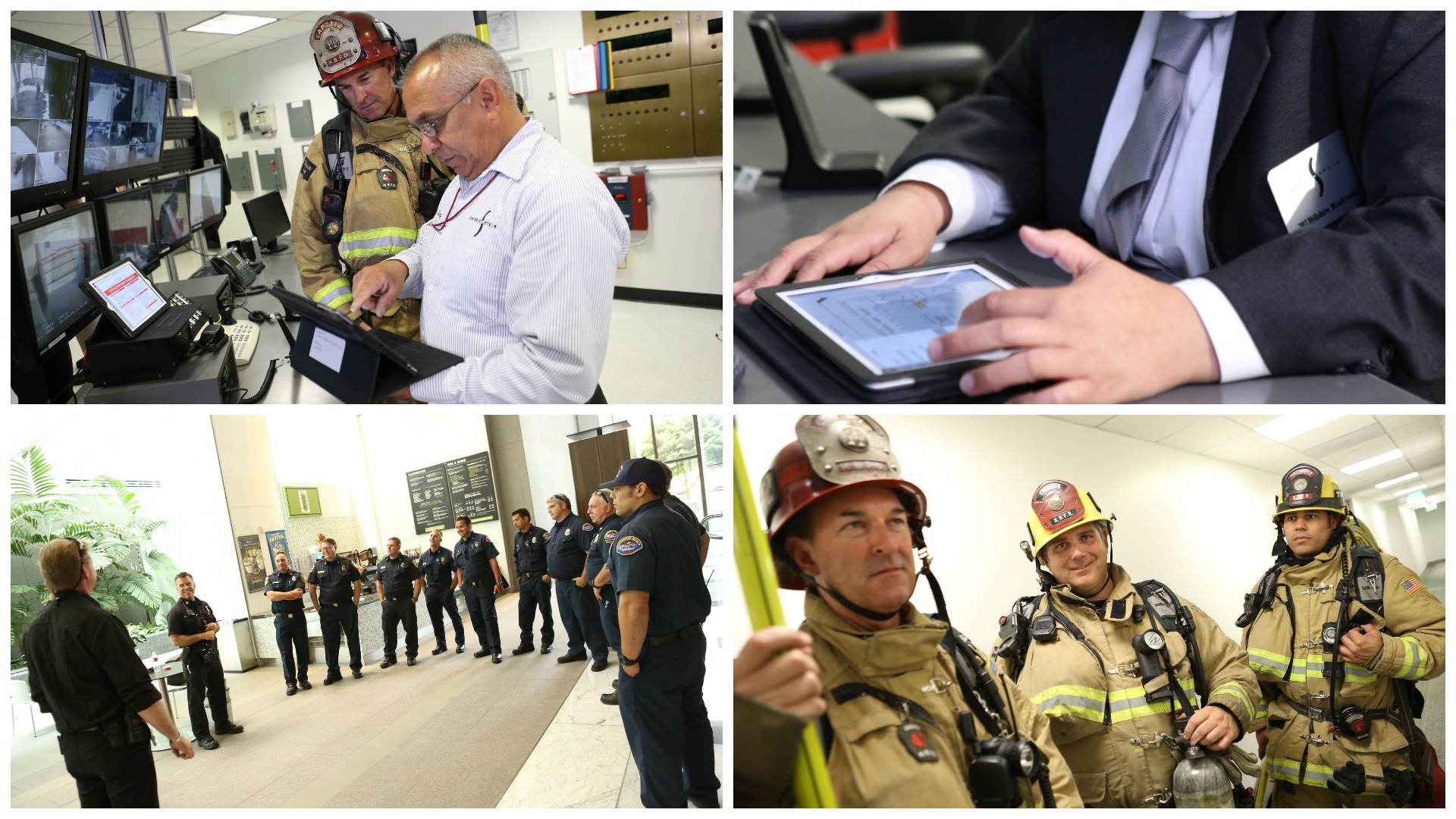 2015 Drill with LAFD at Aon Center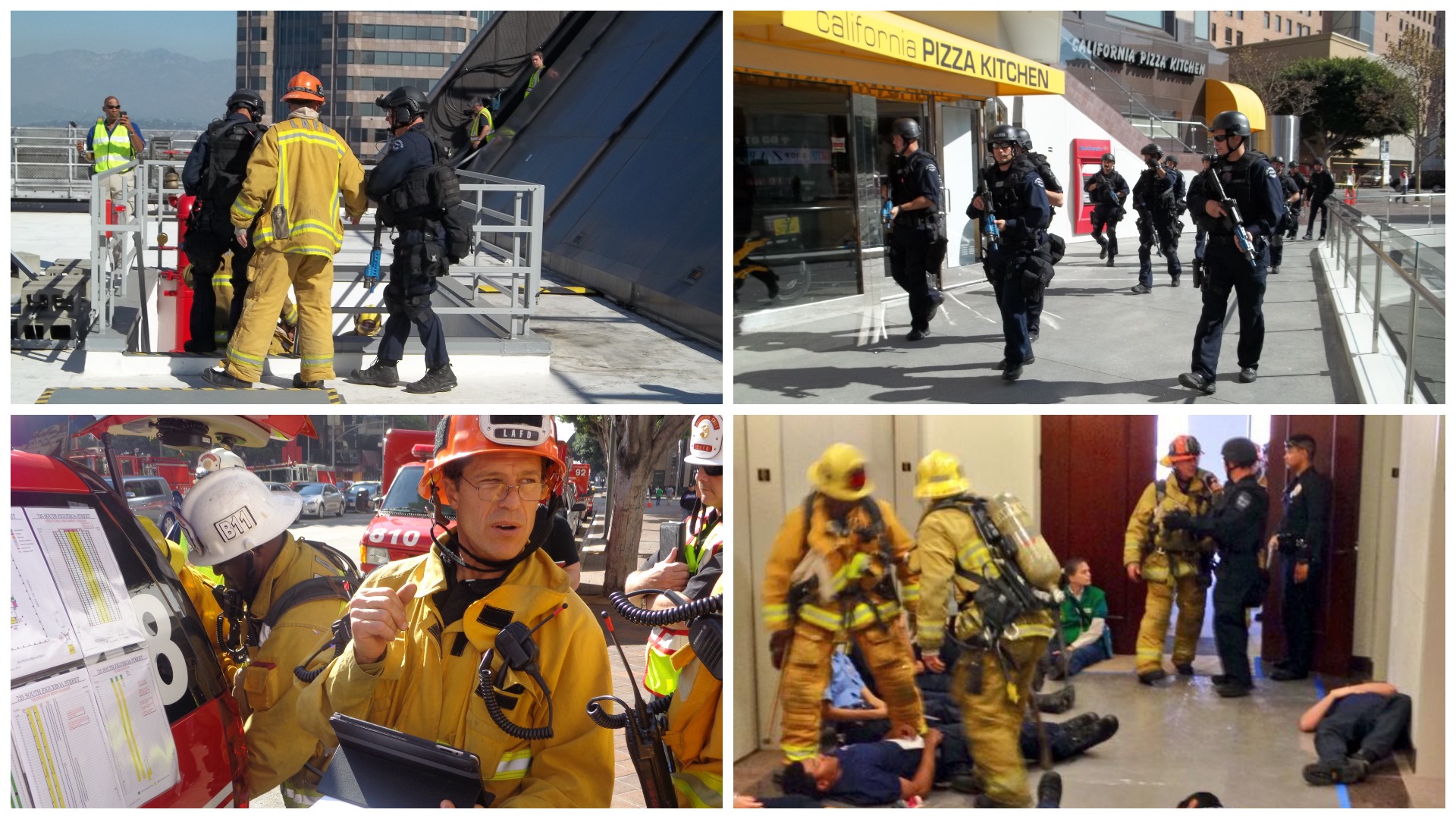 2013 Drill with LAFD and PD at Ernst & Young Plaza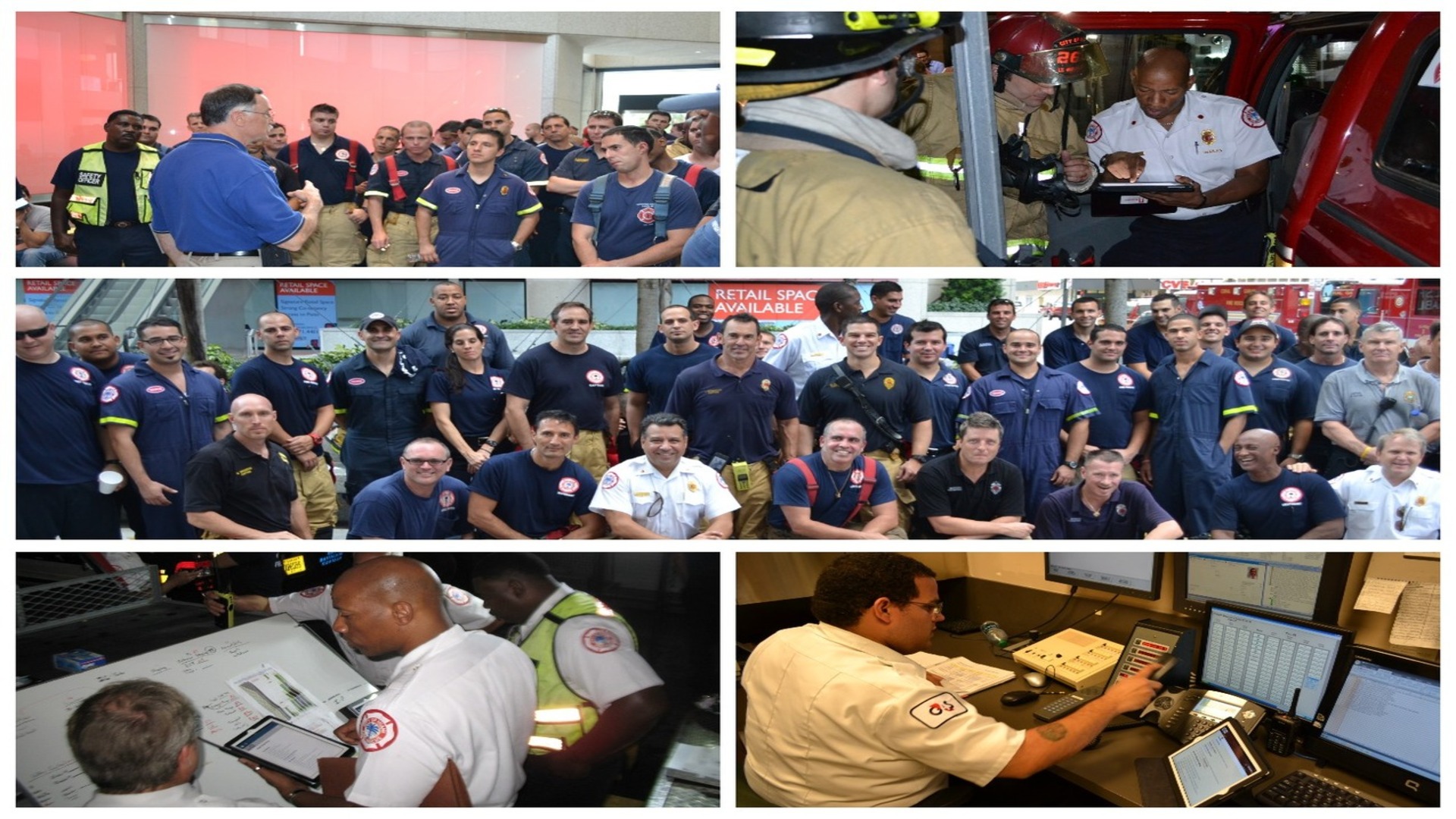 2012 Drill with Miami FD at 200 S. Biscayne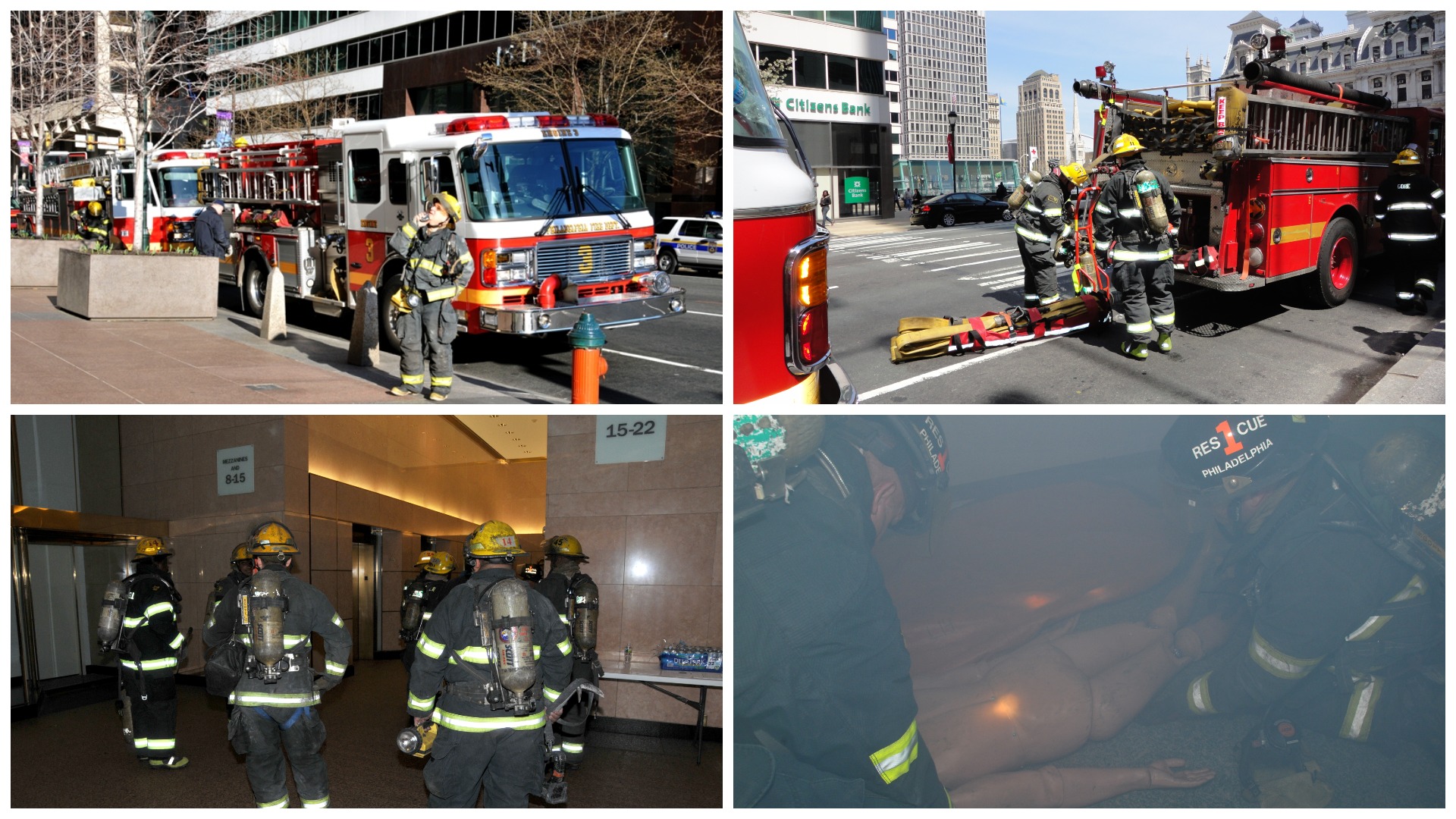 2011 Drill with Philadelphia FD at 1500 Market Street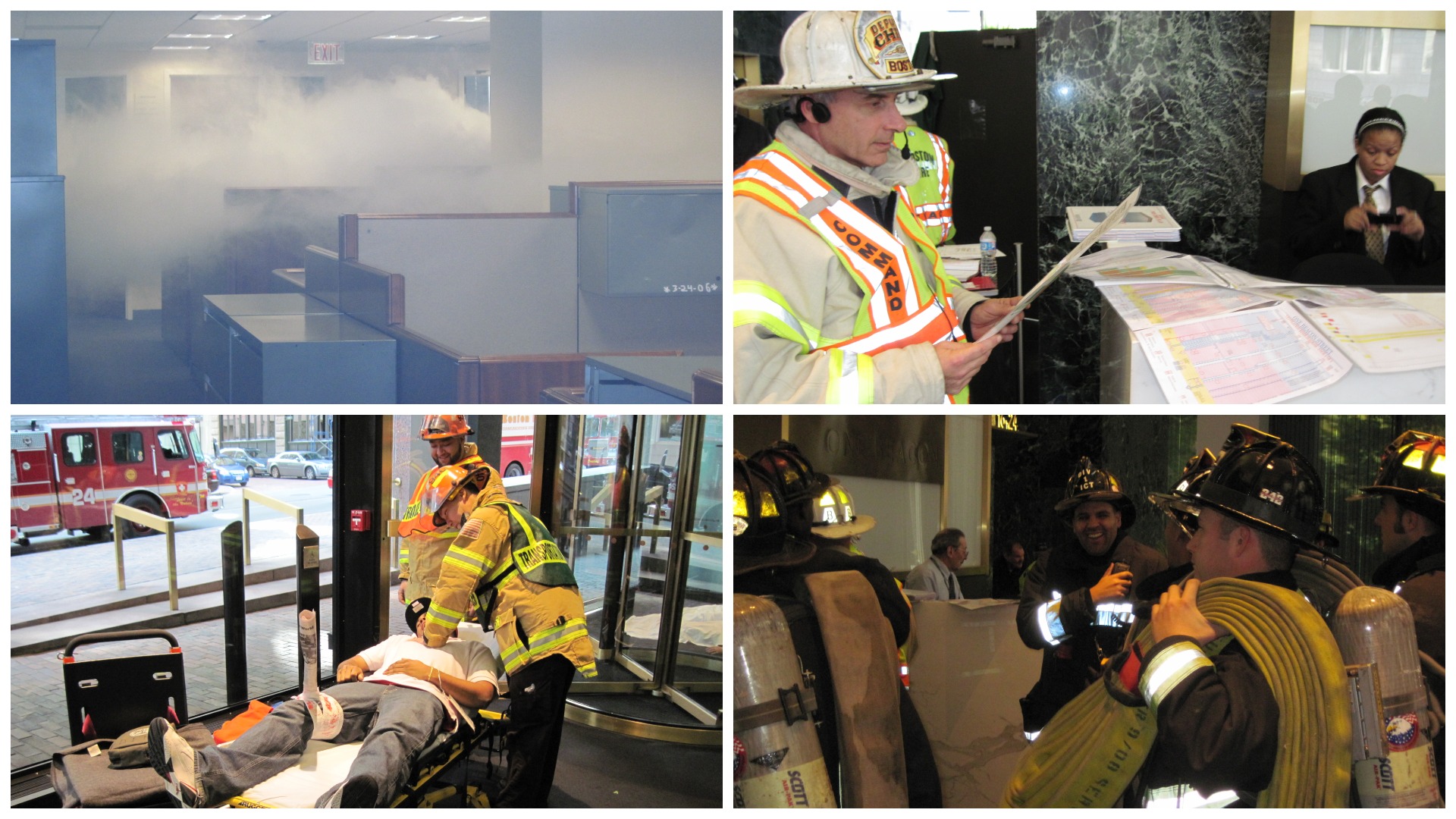 2010 Drill with Boston FD at One Beacon Street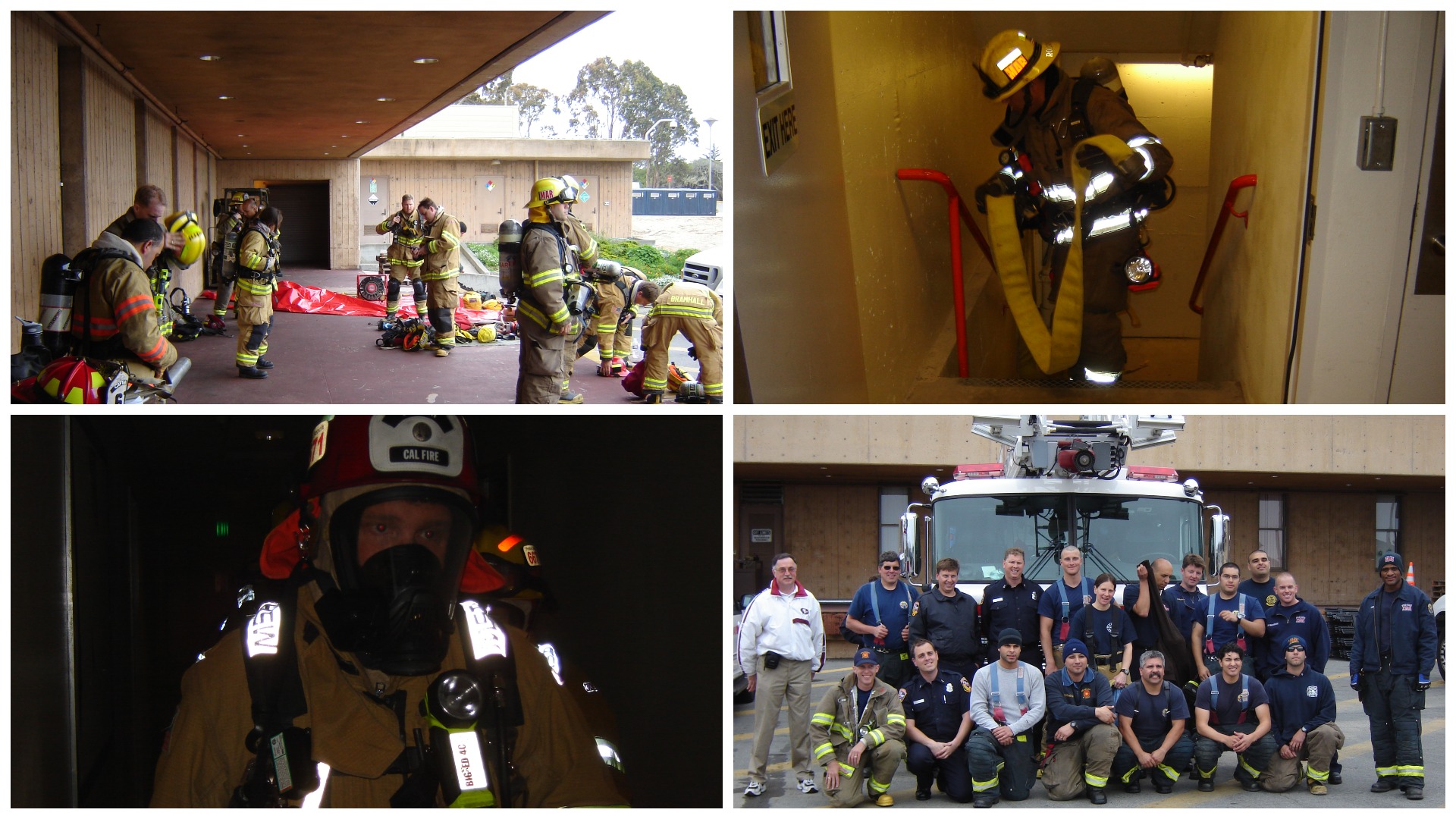 2008 Drill with Monterey, CA FD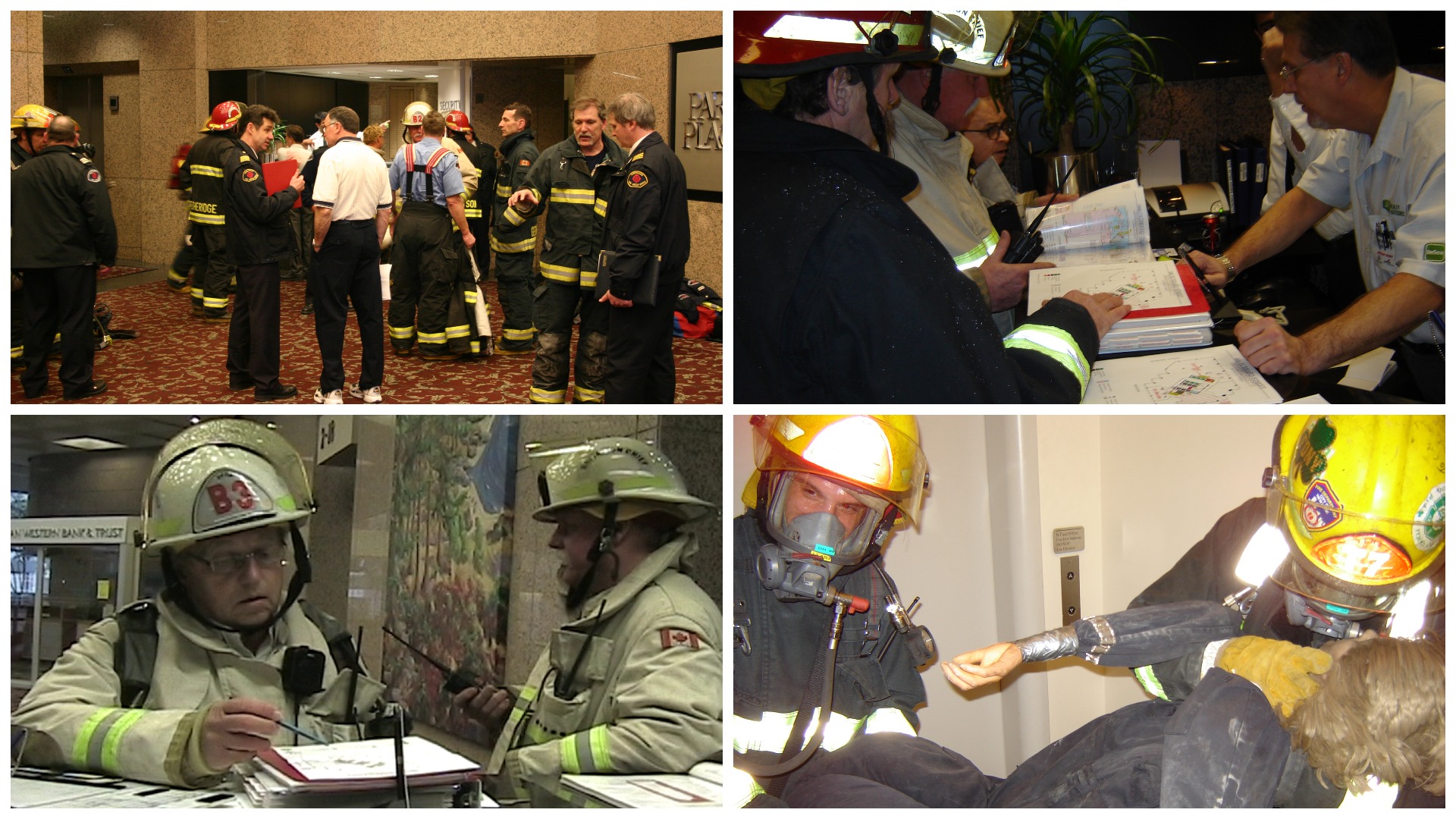 2007 Drill with Vancouver FD at 666 Burrard Street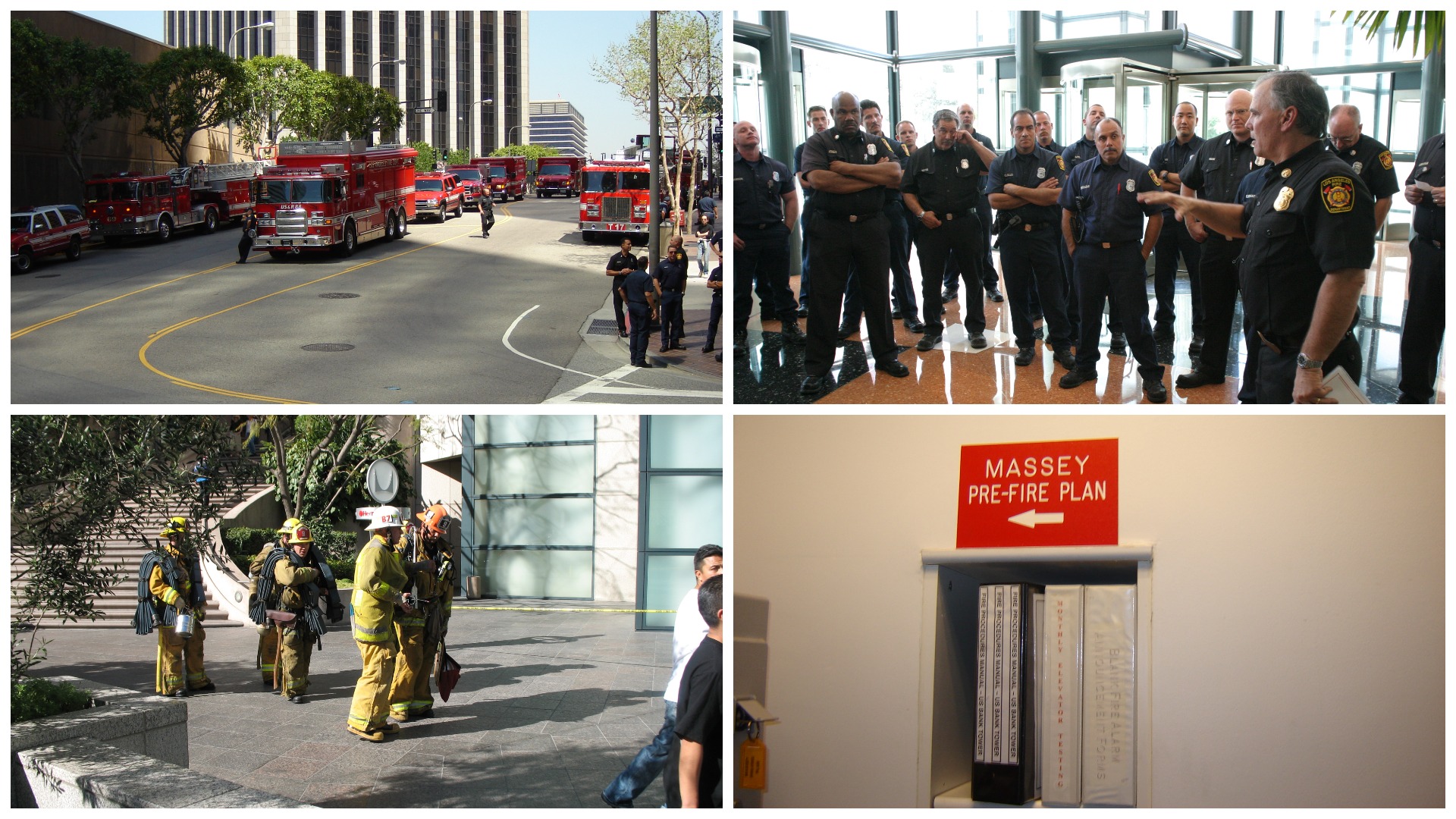 2007 Drill with LAFD at US Bank Tower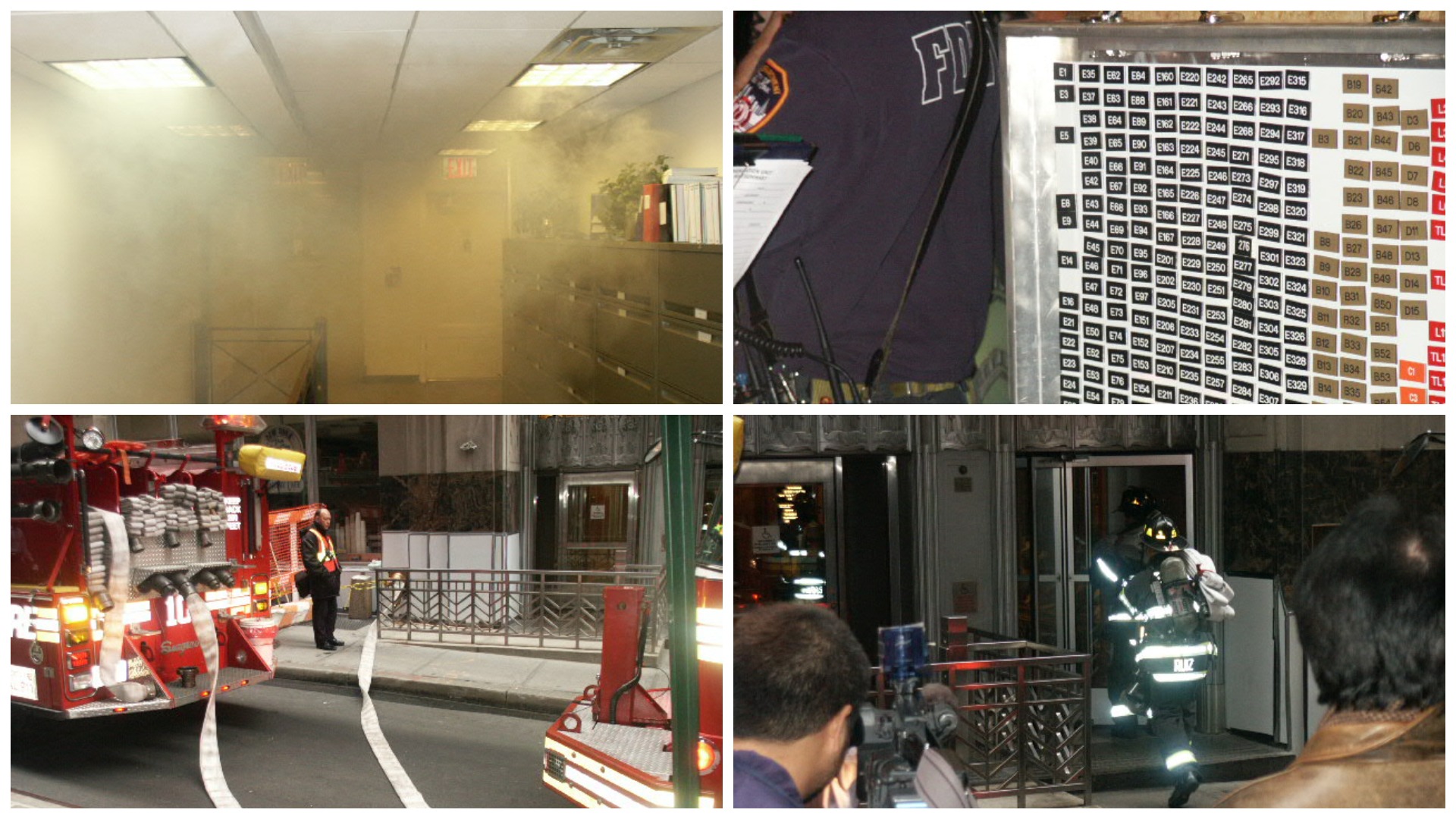 2004 Drill with FDNY at 70 Pine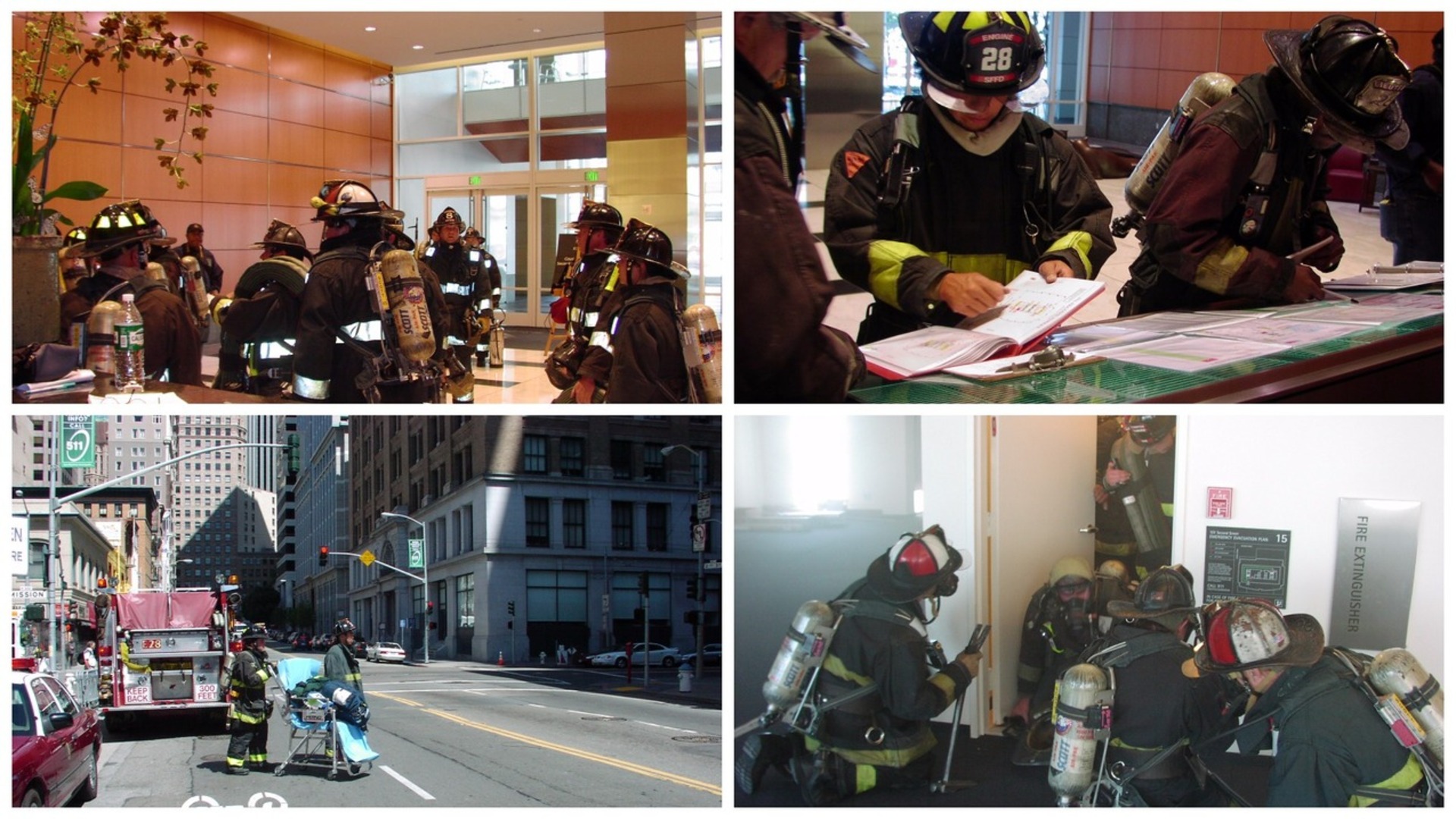 2003 Drill with San Francisco FD at 101 Second Street
Major Event Case Studies
01

After river water flooded old coal train tunnels beneath the Loop, the Chicago Fire Department assigned personnel to go through the Massey Plans at the command post for buildings that were connected to the tunnels which possessed these pre-plans. This allowed them to gather key data on sublevels that could be affected by these devastating floodwaters.

02

In January 2002, a light plane piloted by a teenager bent on suicide flew into the 28th floor of the 42-story Bank of America Plaza building in Tampa, Florida. The Massey Plan was used by first responders in bringing the unique and challenging event under control which included burst/free flowing fire protection water, dangling/arcing overhead electrical wires and a fuselage implanted into the 28th floor windows.

03

The Houston Fire Department battled a major multiple-alarm late night fire in a downtown office high-rise. The building's Massey Plan provided on-scene incident commanders with vital building information, increasing the efficiency and safety levels of the scores of firefighters operating in the incredibly dangerous environment which affected five floors of the 45 story tower. Astonishingly, the building reopened for business the next morning.

04

The Toronto Fire Services responded to a late-night fire in a CBD office tower. The upper-level mechanical deck fire commanded a two-alarm contingent to bring the incident under control. The Massey Plan proved invaluable in the on-scene commander's efforts to gain crucial information regarding the contents of the room on fire, standpipe locations and methods to ventilate smoke from the building.
Massey Protects the World's Most Well-Known Buildings
Heritage Icons Planned by Massey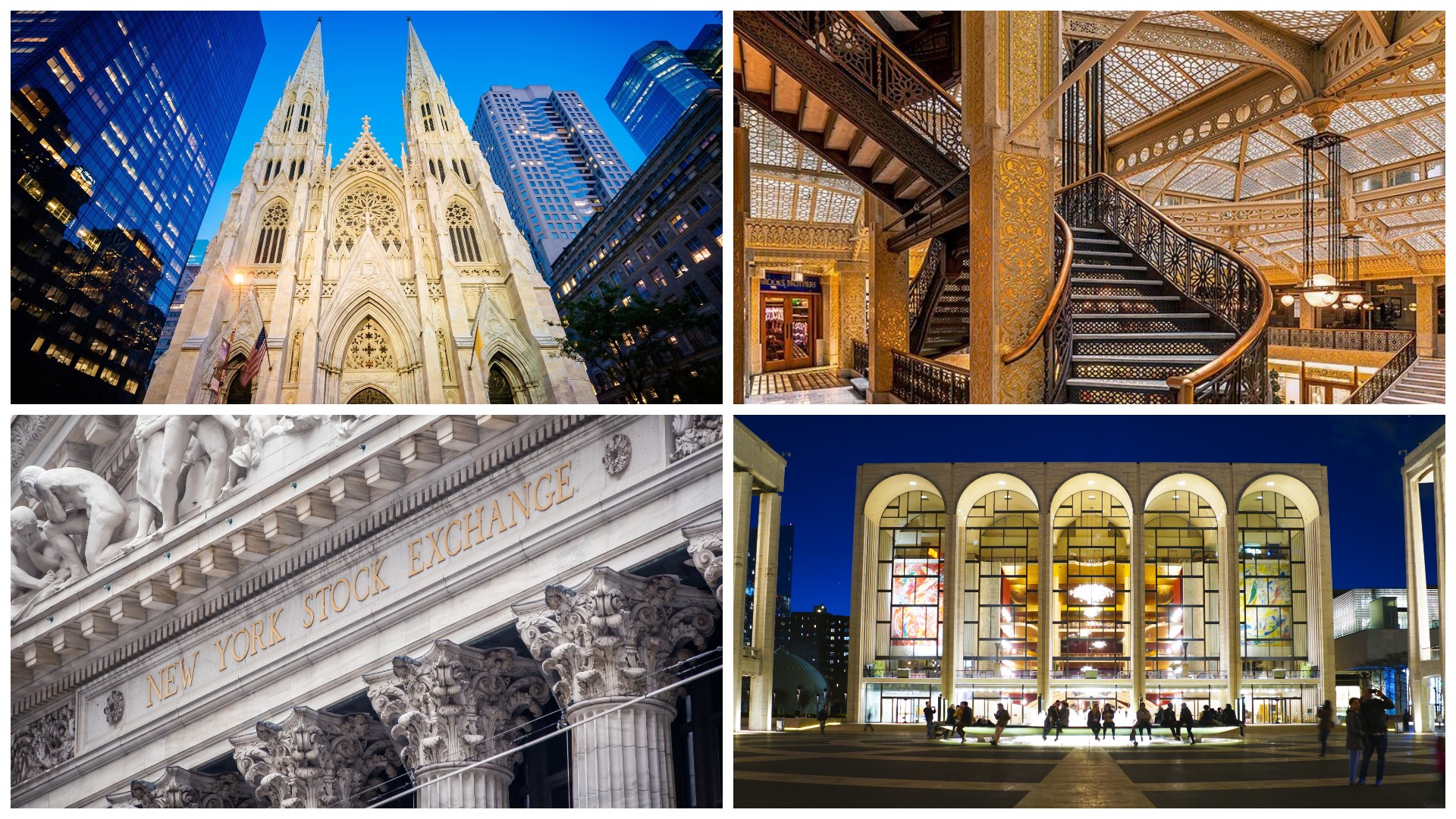 Heritage Buildings (Clockwise from top left): St. Patrick's Cathedral- New York, The Rookery- Chicago, Metropolitan Opera House- New York, NYSE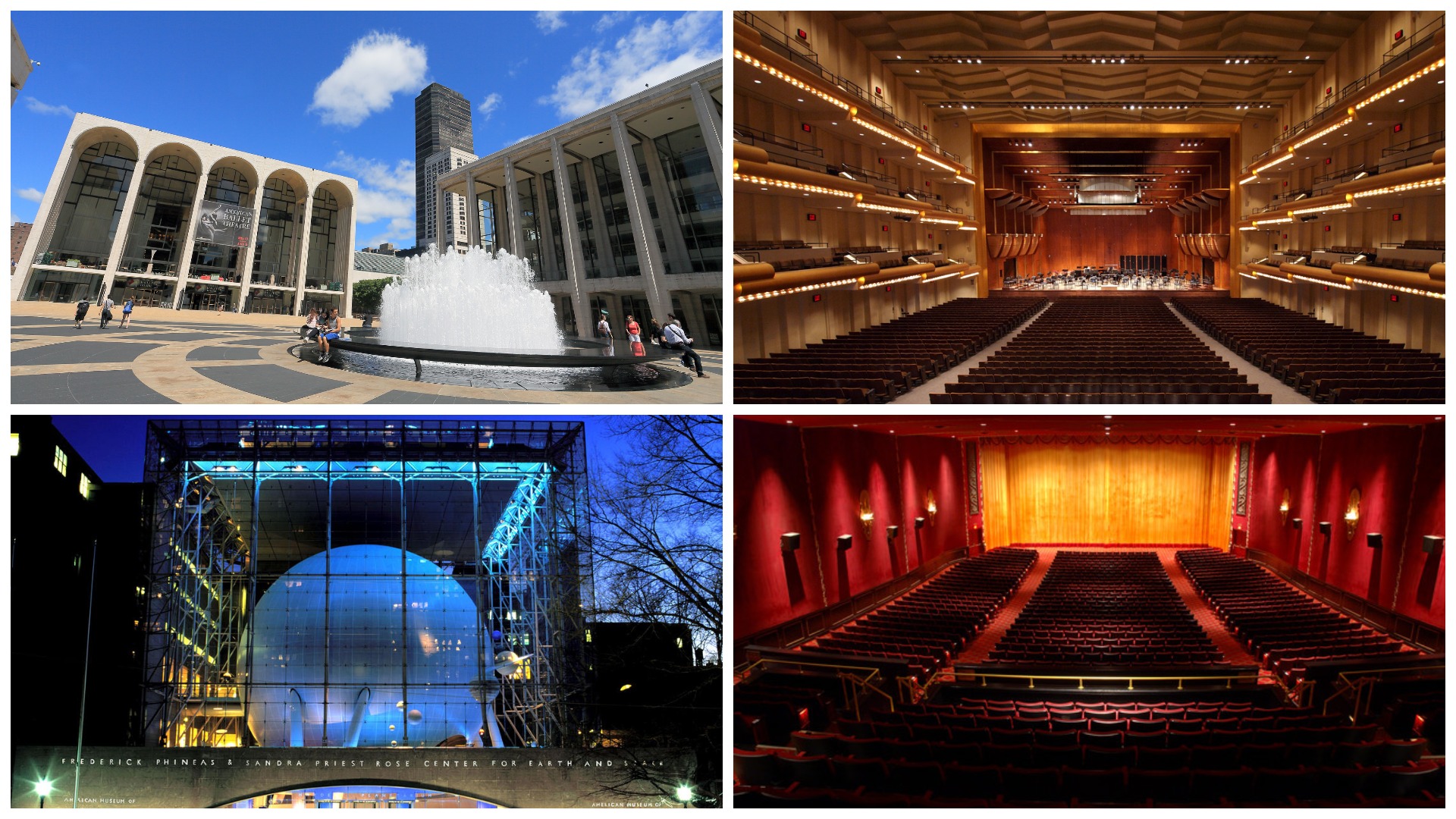 Heritage Buildings (Clockwise from top left): The Julliard School- New York, David Geffen Hall- New York, Ziegfield Theater- New York, Rose Building- New York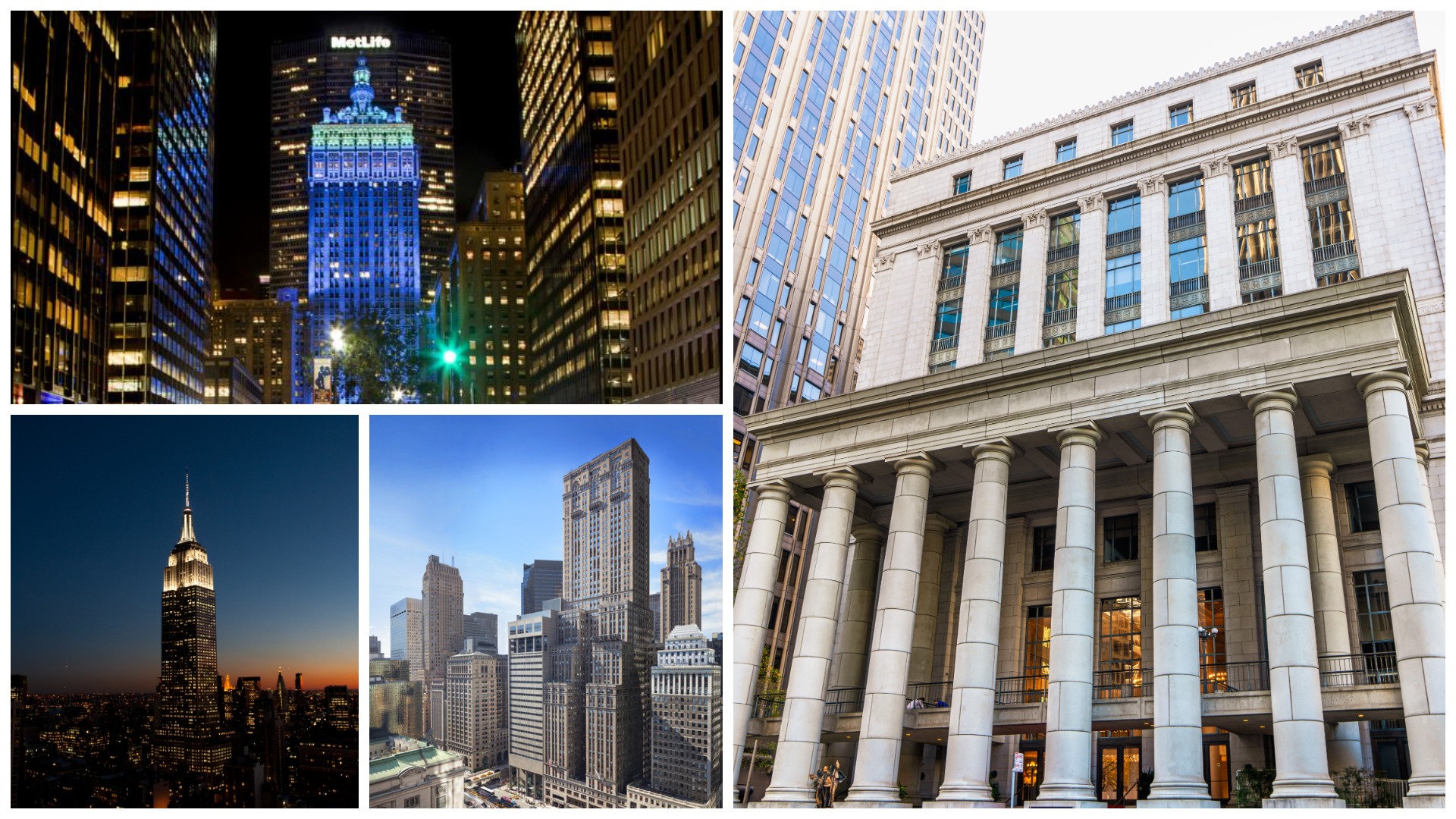 Heritage Buildings (Clockwise from top left): The Helmsley Building- New York, The Bentley Reserve-San Francisco, One Grand Central Place- New York, Empire State Building- New York
Heritage Buildings (Clockwise from left): The French Building- New York, The Wanamaker- Philadelphia, One Bunker Hill- Los Angeles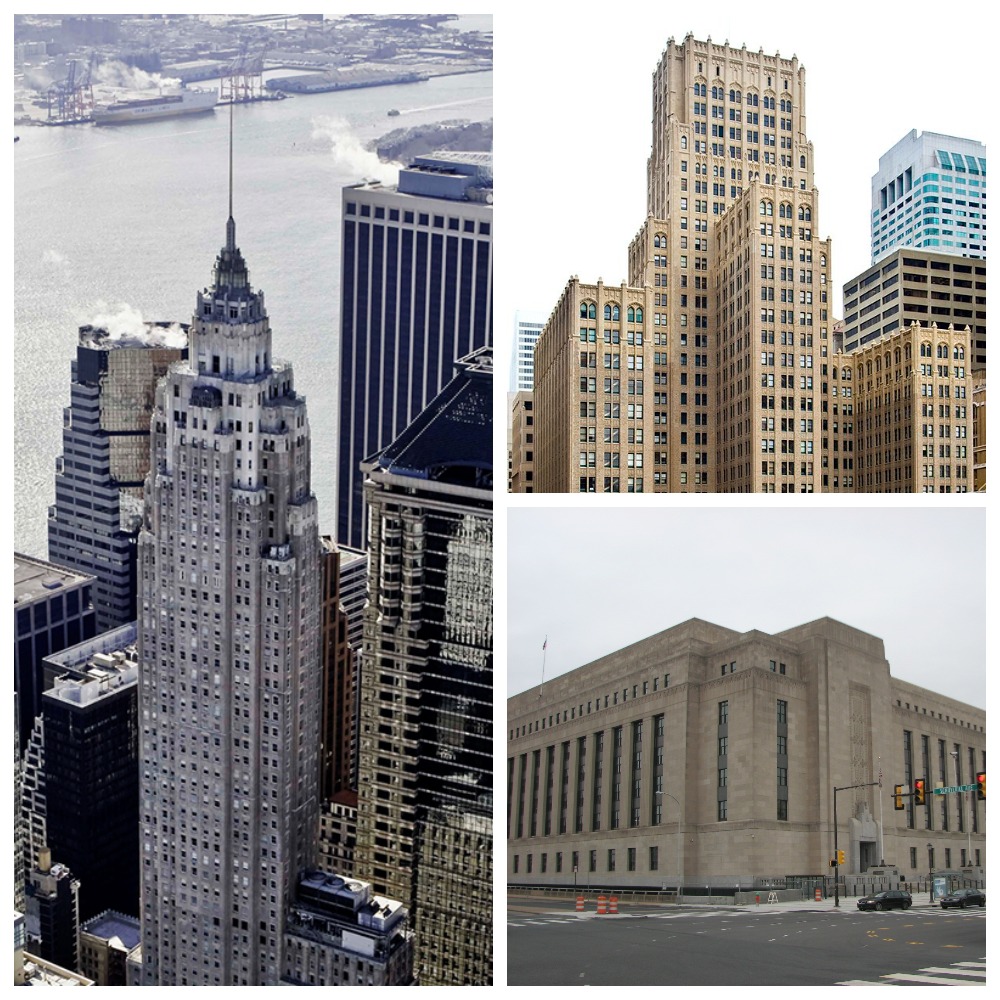 Heritage Buildings (Clockwise from left): 70 Pine- New York, Russ Building- San Francisco, Philadelphia Post Office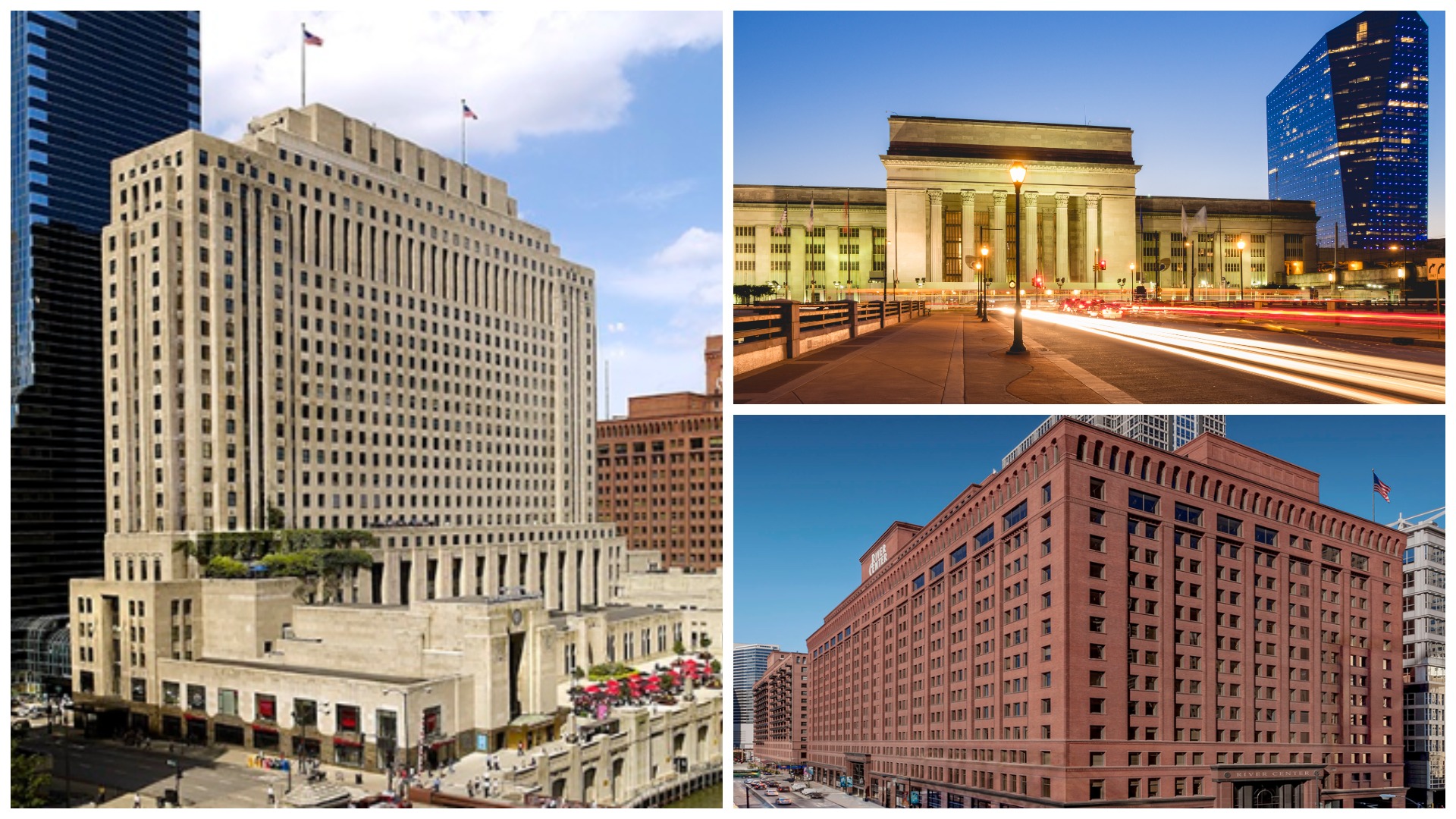 Heritage Buildings (Clockwise from left): 2 N Riverside- Chicago, 30th Street Station- Philadelphia, 111 N Canal- Chicago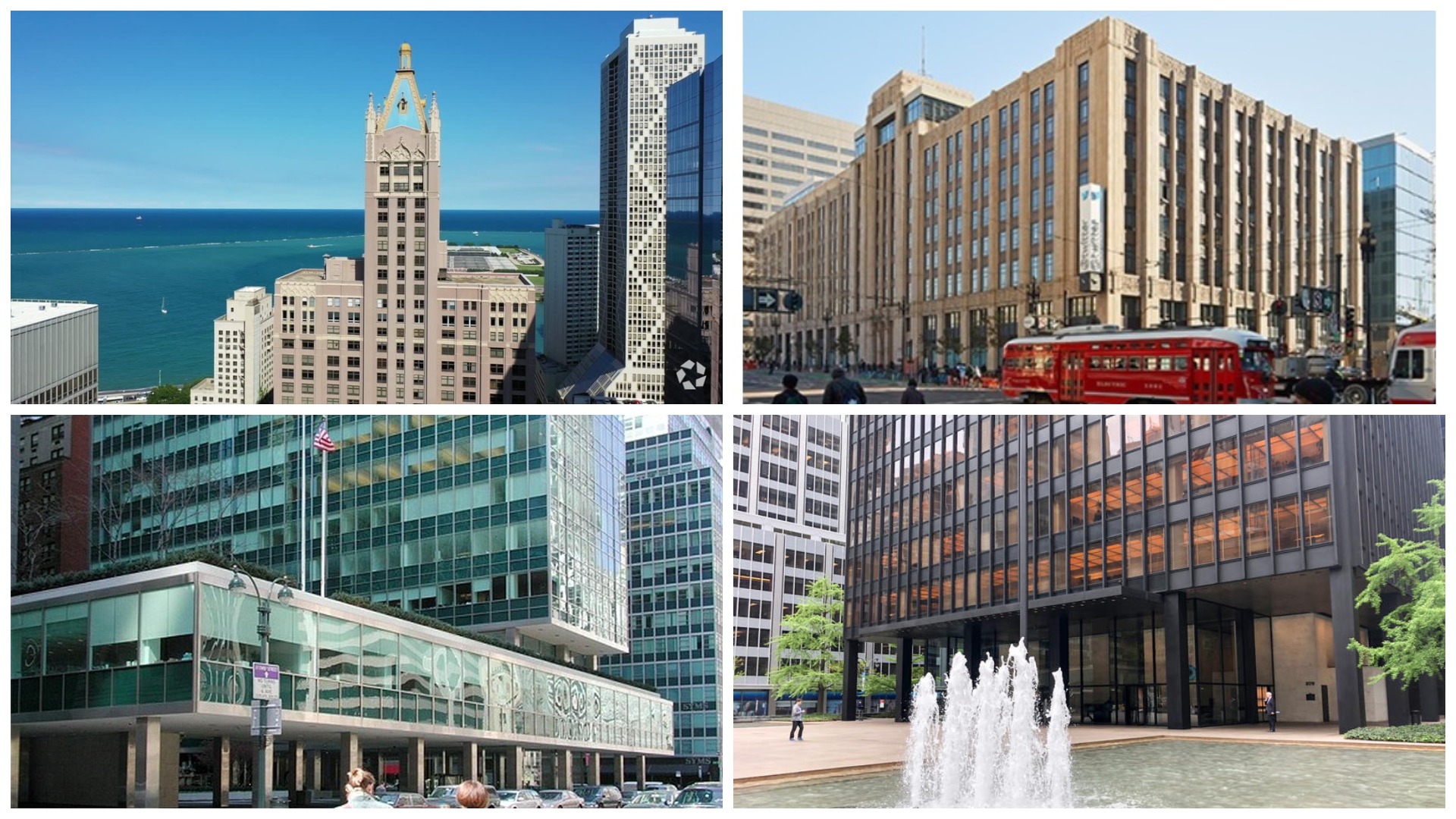 Heritage Buildings (Clockwise from top left): 680 N Lakeshore- Chicago, Market Square- San Francisco, Seagram's Building- New York, Lever House- New York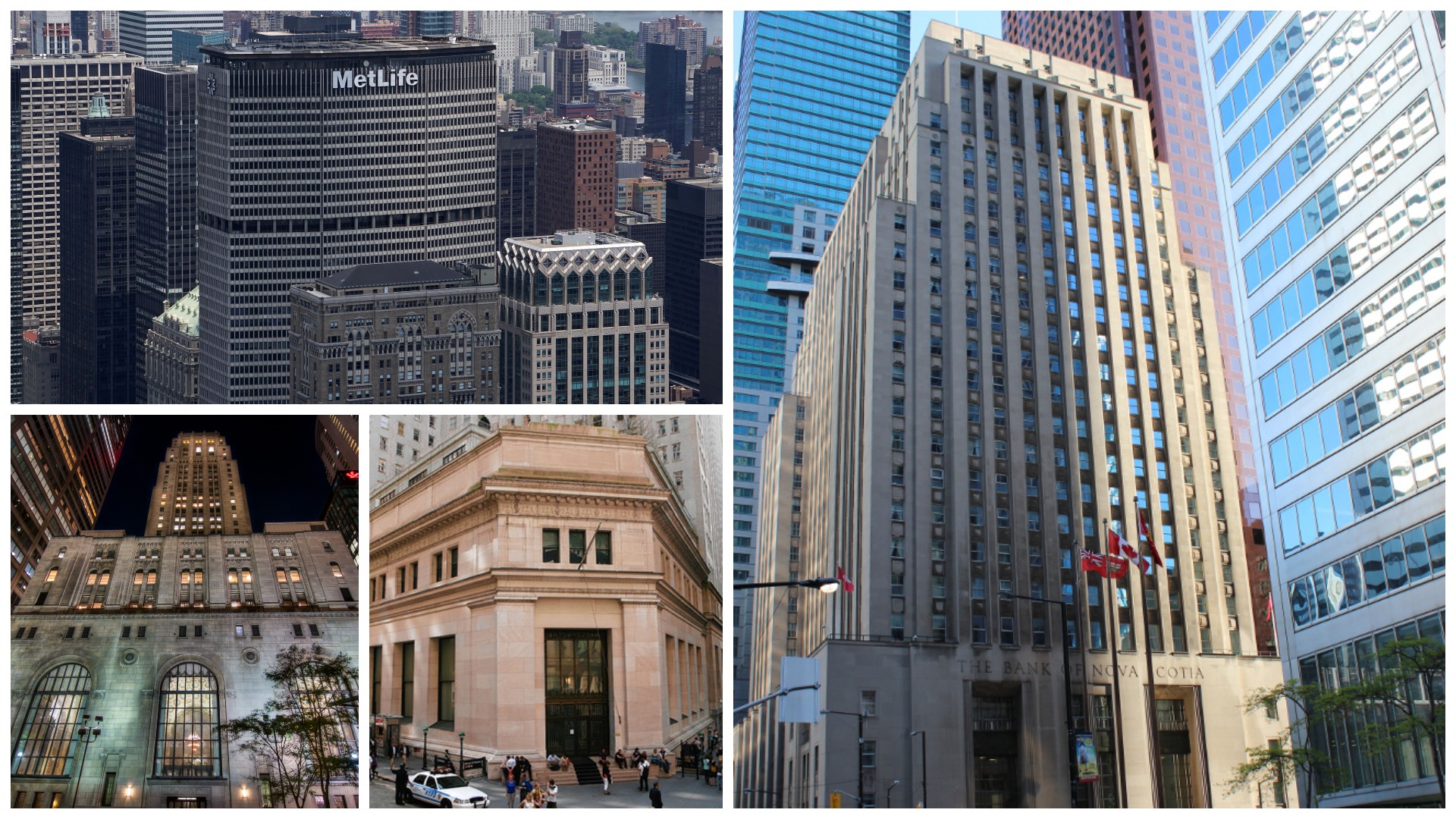 Heritage Buildings (Clockwise from top left): Met Life Building- New York, Scotia Bank Building- Toronto, 23 Wall- J.P. Morgan Building- New York, Commerce Court North- Toronto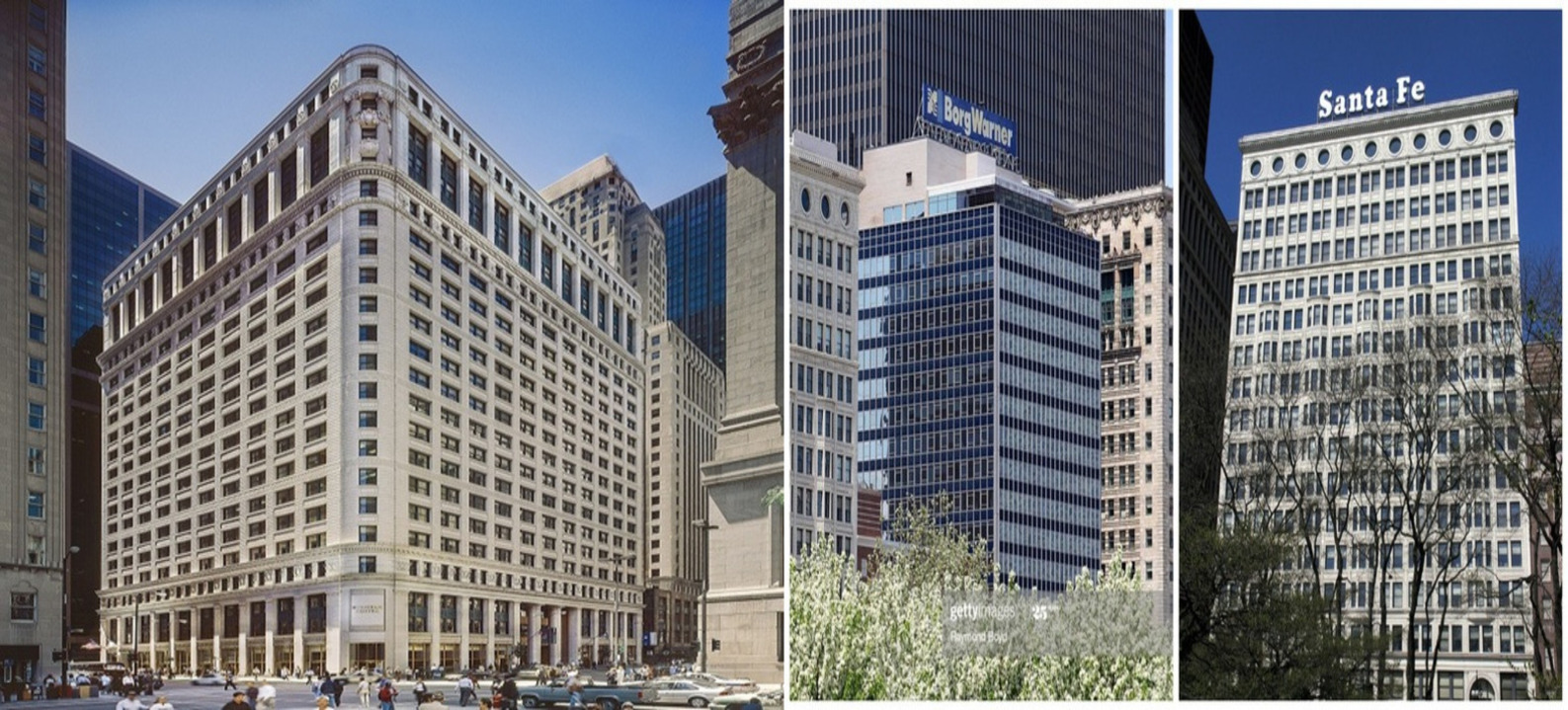 Heritage Buildings (Left to Right): Burnham Center- Chicago Borg Warner Building- Chicago, Santa Fe Building- Chicago